Graduation ceremonies for the University and Colleges are some of the most exciting days on campus!
The University of Utah commencement and convocation ceremonies are held annually at the conclusion of Spring semester.
You are invited to attend both the University Commencement Ceremony and your College Convocation. (To see a copy of the letter sent to graduating students by Dean Scheib, please click here.)
All candidates must apply in advance for graduation. Learn more about when and how to apply for graduation on the Office of the Registrar website.
Graduation Day
Graduation at the University of Utah consists of two events: commencement and convocation. Commencement is for all candidates and convocations are held by each college.
College of Fine Arts Convocation
The College of Fine Arts Convocation will be held on Friday, May 4, 2018 at 12:00 pm at Kingsbury Hall.
Candidates
All candidates for graduation should line up for the College of Fine Arts Convocation no later than 11:30 am.
Baccalaureate Candidates should enter through the "lower lobby" door at the southwest side of the building and will line up in the lower level of Kingsbury Hall.
Master's, DMA and PhD candidates should line up on the southwest side of Kingsbury Hall along the sidewalk between David Gardner Hall and Kingsbury Hall.
Guests
Convocation Ceremonies are non-ticketed events with a first-come, first-seated policy. Due to space limits, we recommend limiting the number of guests to 4, if possible. Kingsbury Hall will open approximately 30 minutes before the ceremony start time. Patrons will form a line to enter the auditorium and will enter the building through the main doors. Guests must be seated prior to the start of the processional, which begins promptly at 12:00 pm. Patrons are discouraged to save seats. Once the auditorium is filled to its capacity, guests will be directed to an overflow auditorium next to Kingsbury Hall. By order of the Fire Code Official, no objects such as infant carriers, strollers or other like items are allowed in Kingsbury Hall Lobby or Auditorium.
Special Seating/Accommodations
Students or guests with disabilities (including individuals in wheelchairs and those who have limited mobility) attending the College of Fine Arts' Convocation Ceremony can request accommodations by contacting Cami Rives at 801-581-6764. The College requests that guests give reasonable prior notice and, since space is limited and seats are first-come, first-seated, plan to arrive early.
Parking
Campus parking lots may be used at no charge during Convocation and Commencement ceremonies. Families are encouraged to drop off guests who cannot walk long distances at Kingsbury Hall before parking their cars. Guests may also park in other lots and catch a University shuttle to Kingsbury Hall. For a map of parking at Rice-Eccles Stadium and shuttle pick-up, please click here.
Photography
A commercial photographer will be present to photograph all candidates. You will be asked to fill out name cards for the photographer, but you are under no obligation to purchase pictures. Family and friends may take additional photographs as desired. For more information about graduation photos, please click here.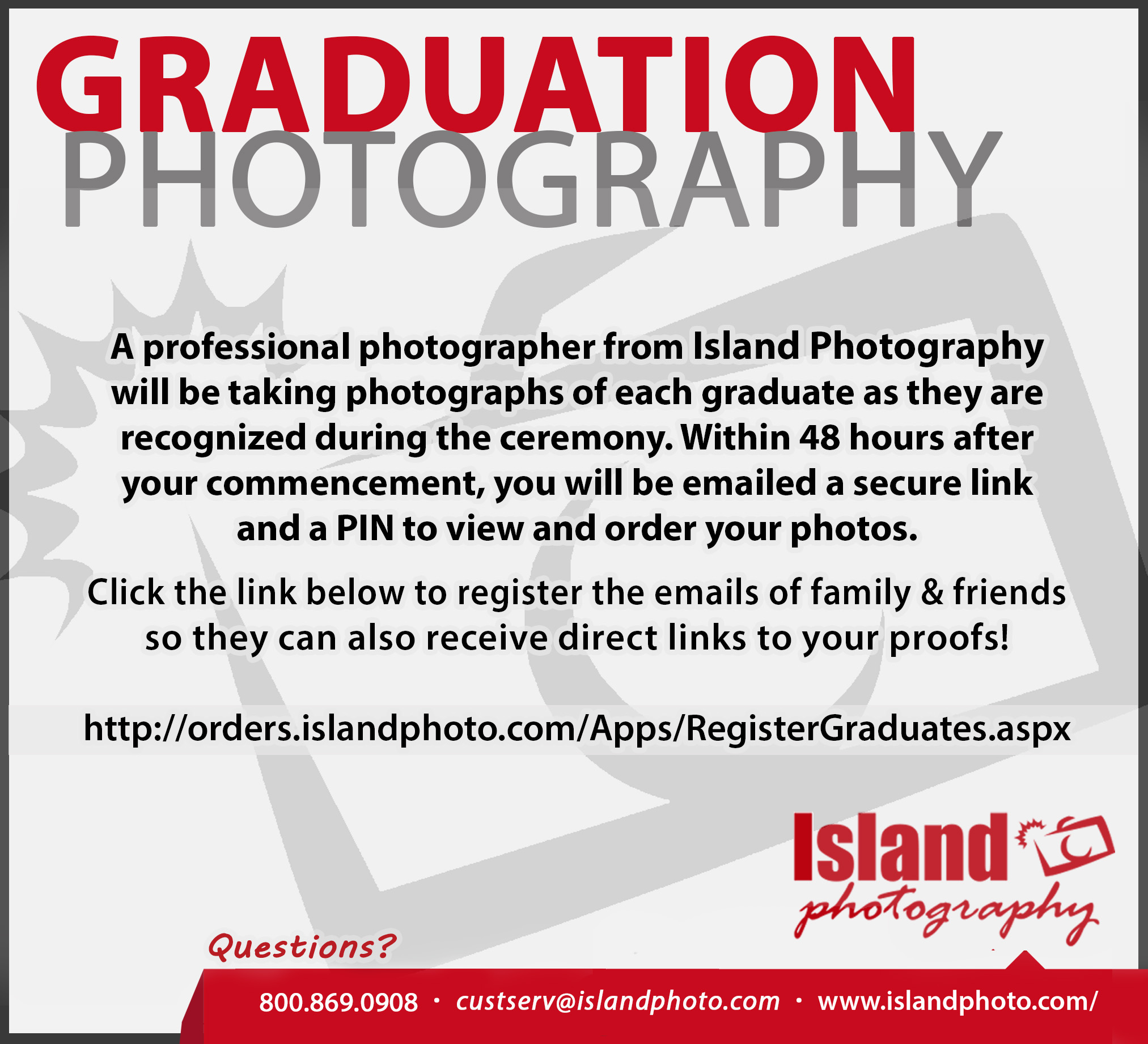 Diplomas
Diplomas will be mailed from the Office of the Registrar to student graduates within three months of graduation.
University Commencement
Commencement will be held on Thursday, May 3, 2018, at the Huntsman Center.
Candidates
Candidates for graduation should plan to arrive in cap and gown by 5:00 pm in the Parking Terrace (west of the Huntsman Center). Staff members from Student Affairs will be on hand to assist candidates and to provide the program of the day. Bookstore representatives will also be available to help with regalia (caps & gowns). Candidates must purchase graduation regalia prior to graduation day.
Review the Graduation Checklist for more helpful information about how to order regalia and announcements.
Guests
Guests should plan to be seated before 5:30 pm and may take seats of their choice in any area of the Huntsman Center except those reserved for the candidates for graduation. Parking is free in any of the lots and invitations are not required to attend Commencement. At the conclusion of the exercises, guests may meet the candidates.
Those unable to attend Commencement can watch the online broadcast of the ceremony live on utah.edu/live.
Photography
Individual pictures of candidates are not taken at commencement. They are available at the College of Fine Arts Convocation.
More Information
Visit the University of Utah Commencement website for more information.