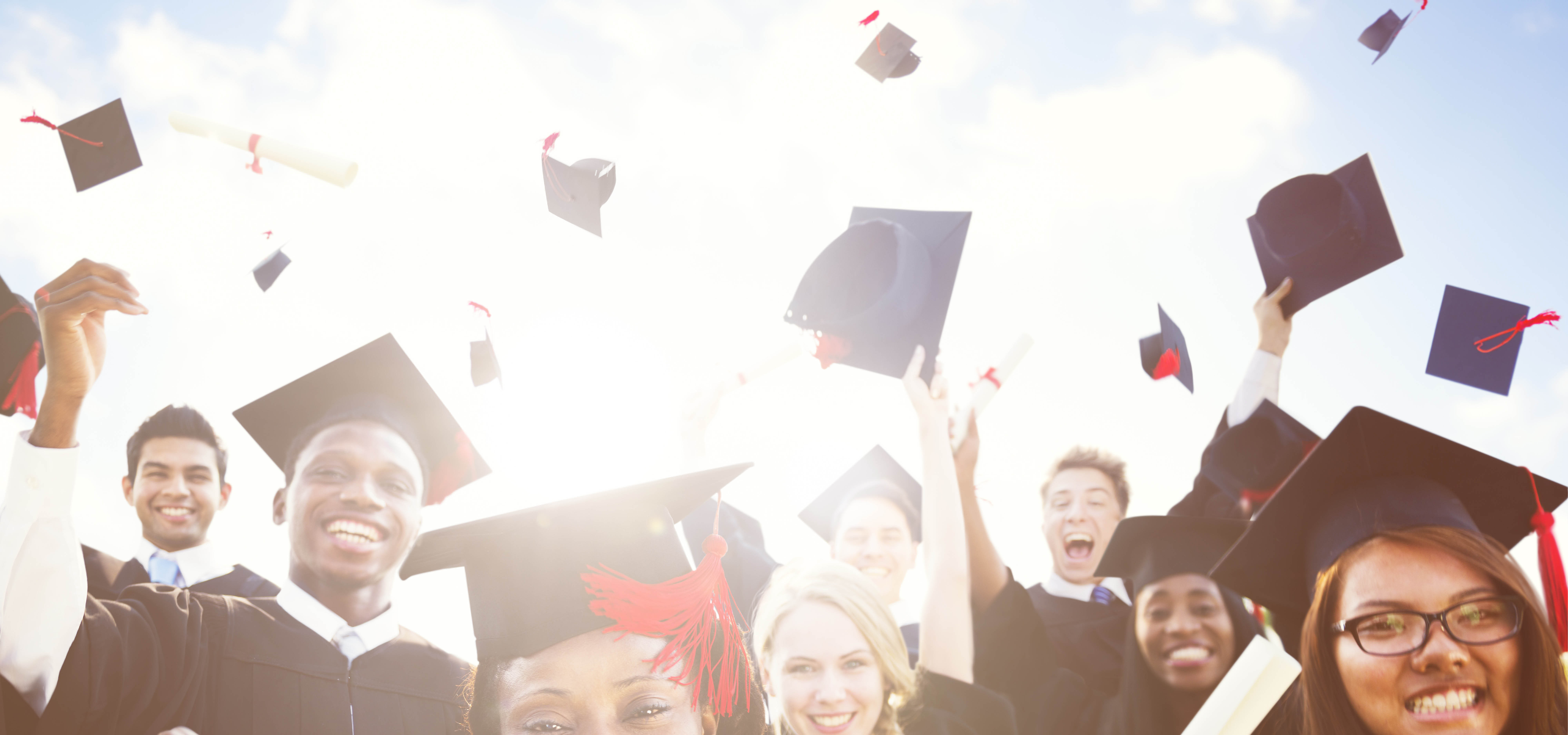 CFA CONVOCATION CEREMONY
CFA Convocation, along with all University graduation ceremonies, have been postponed. We'll update this website when more information is available..
Here's the scoop
The College of Fine Arts Convocation (the ceremony where you "walk" and receive your diploma cover), is a ticketed event. All guests attending in Kingsbury Hall must have a ticket, including children and infants.

Guests without tickets are welcome, as well, and will be seated in our overflow venue in David Gardner Hall (where they can share in the ceremony via livestream).

Each graduating student will be allotted a set amount of complimentary admissions tickets for relatives and friends to attend the Convocation ceremony. The number of candidates participating in the ceremony determines the actual number of tickets each student receives. At this point, we can guarantee AT LEAST two tickets per graduating student, and additional tickets might be available. Information confirming the final number of tickets each student will be able to receive will be released in the first part of April.
So…
To receive your allotted CFA Convocation Tickets, graduates MUST RSVP (directions to RSVP below). Any student who does not RSVP prior to February 15, 2020 will not be allocated any tickets.
Tickets will be available approximately one-month prior to Convocation. Graduates who have confirmed they will be participating in the Convocation ceremony will be contacted with the details of where and when to come and pick up their tickets.
Now, RSVP
If you are a student in the College of Fine Arts and are planning on participating in the CFA Spring Convocation Ceremony, please select your academic unit below:
Learn more about when and how to apply for graduation on the Office of the Registrar website.
Graduation Day
Graduation at the University of Utah consists of two events: commencement and convocation. Commencement is for all candidates and convocations are held by each college.
College of Fine Arts Convocation
The College of Fine Arts Convocation will be held on Friday, May 1, 2020 at 6:00pm at Kingsbury Hall. The procession will begin at approximately 5:55pm.
Candidates
All candidates for graduation should line up for the College of Fine Arts Convocation no later than 5:30pm.
Baccalaureate Candidates should enter through the "lower lobby" door at the southwest side of the building and will line up in the lower level of Kingsbury Hall.
Master's, DMA and PhD candidates should line up on the southwest side of Kingsbury Hall along the sidewalk between David Gardner Hall and Kingsbury Hall.
Special Seating/Accommodations
Students or guests with disabilities (including individuals in wheelchairs and those who have limited mobility) attending the College of Fine Arts' Convocation Ceremony can request accommodations by contacting Cami Rives at 801-581-6764. The College requests that guests give reasonable prior notice and, since space is limited and seats are first-come, first-seated, plan to arrive early.
Parking
Campus parking lots may be used at no charge during Convocation and Commencement ceremonies.* Please see the commencement parking map for parking locations as well as shuttle and TRAX stops. Additionally, since campus parking is limited, we encourage the use of UTA TRAX on these days. The use of TRAX while on campus is free both days, but fare is still required for any off campus travel.
As campus parking is limited, graduates and their guests are encouraged to use the free campus shuttle service to travel between commencement events. Shuttles run throughout campus and are scheduled every 10 minutes. Track the current location of any campus shuttle using the Live Shuttle Tracker.
*Please be aware due to another scheduled event there will be no parking available at Rice Eccles Stadium April 30th through May 1st Commencement and Convocation ceremonies. Please see the parking map for alternate parking locations.
**Please note that traffic on 5th South on Friday May 1st will be closed.
For a map to all accessible parking options on campus, visit the campus map and select the "Accessible" option from the Map Features drop-down menu. Families are also encouraged to drop off guests who cannot walk long distances at Kingsbury Hall before parking their cars.
Photography
A commercial photographer will be present to photograph all candidates. You will be asked to fill out name cards for the photographer, but you are under no obligation to purchase pictures. Family and friends may take additional photographs as desired. For more information about graduation photos, please click here.
Diplomas
Diplomas will be mailed from the Office of the Registrar to student graduates within three months of graduation.
University Commencement
Commencement will be held on Thursday, April 30, 2020 at the Huntsman Center. The Commencement procession will begin promptly at 5:45 pm, and the program will begin at 6:30 pm after all the graduates have been seated.
More Information
Visit the University of Utah Commencement website for more information.