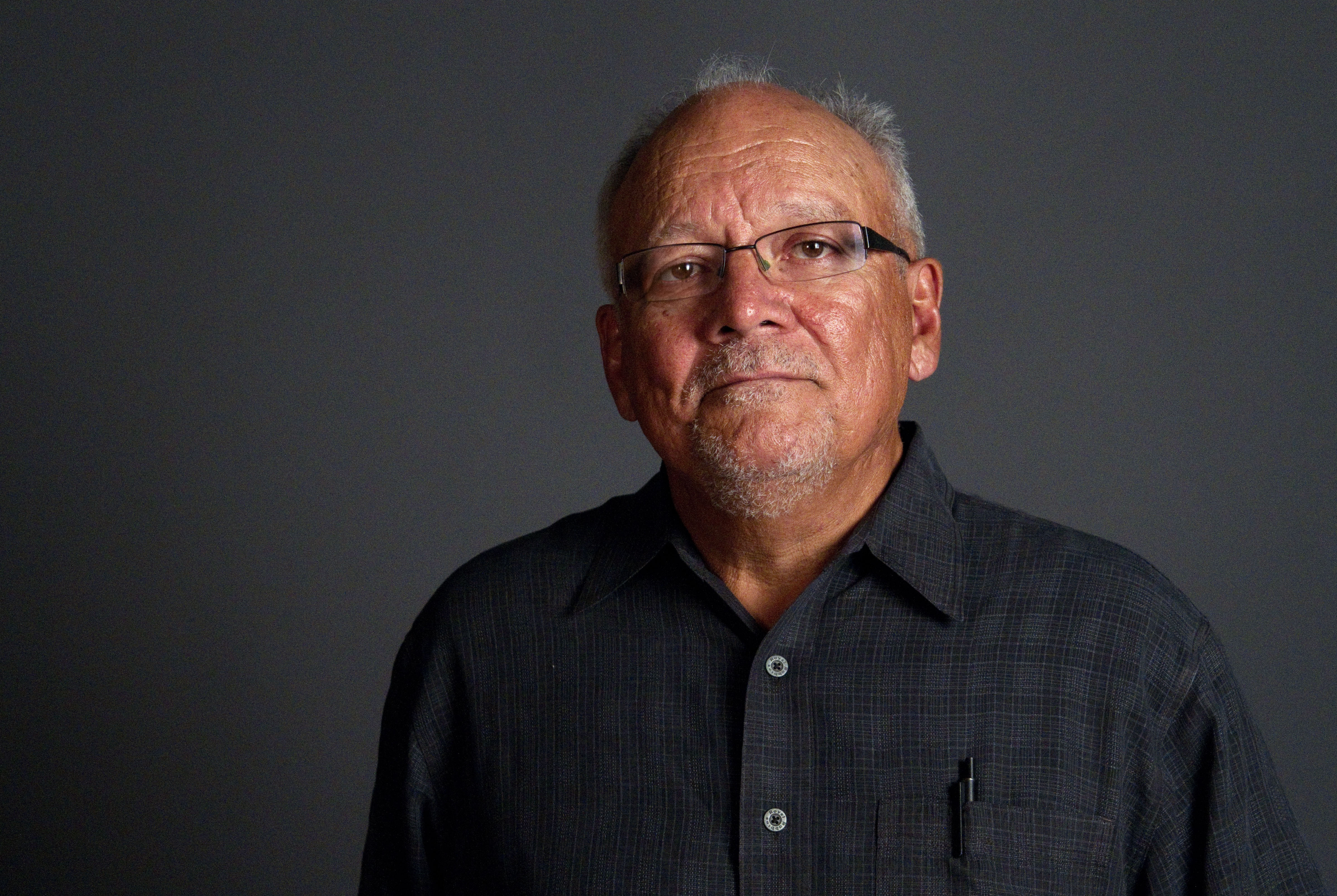 The College of Fine Arts created the Raymond C. Morales Fellowships in 2012 to bring Post-doctorate and Post-MFA educators into the College for multiple-year residencies. Raymond C. Morales was a professor in the Department of Art & Art History, serving as coordinator of the Graphic Design Program. His work has been exhibited in the Guggenheim and Museum of Modern Art in New York City in 2012, as well as the Metropolitan Museum of Art in Los Angeles in 2013.
The College of Fine Arts honors Morales with this fellowship in his name in appreciation of his 30+ years of dedicated and continued service to the College, and to honor the diverse perspective he brings to the Department of Art and Art History.
The Raymond C. Morales Fellowship is dedicated to funding, supporting and facilitating the success of candidates who specialize in diverse areas of the arts, and who will bring those underrepresented perspectives to the College.
The 2012-2014 Fellows were Maria del Mar Gonzalez-Gonzalez (Art & Art History), Jessica Pearson (Modern Dance), and Marine Kei Green-Rogers (Theatre).
Our 2014-2016 Fellows were Julie Rada (Theatre) and Anne McNamara (Music).
Our 2016-2018 Fellow was Horacio Rodriguez (Art & Art History) and our 2017-19 Fellow was Stephanie Doktor (Music).
Our 2019-21 Fellow is Paloma Martinez (Film & Media Arts).