As part of the University of Utah's programming to celebrate Rev. Dr. Martin Luther King, Jr. Week this year (MLK Week), the School of Dance will host "Speaking Through Movement," a virtual event on January 19th at 6 PM.

Dancing is a source of transformation, celebration, and affirmation. Choreographers Katlyn Addison and Jennifer Archibald make performances that show us the intricacies of emotional landscapes as they create new forms of dance that merge different vocabularies, including ballet, hip hop, and the art of fencing. Martin Luther King Jr. spoke about the importance of such creative artists, "Almost always, the creative dedicated minority has made the world better."

The University of Utah School of Dance is fortunate to have both Addison and Archibald as guest choreographers working with student-dancers during this 2020-21 school year. On January 19, we will have a rare opportunity to watch recent works by these artists and engage in conversation with them and with Brooke Wertwijn, a University of Utah dancer who performed in Addison's choreography entitled, "Saint-George, The Composer, Fencer, and Creator." Archibald will be sharing her recent screendance called "WeAIghT," choreographed by Archibald in collaboration with filmmaker Andrew Cashin, featuring dancer James Gilmer and music by Philip Hamilton. Please join us for an evening of creative brilliance and scintillating dialogue.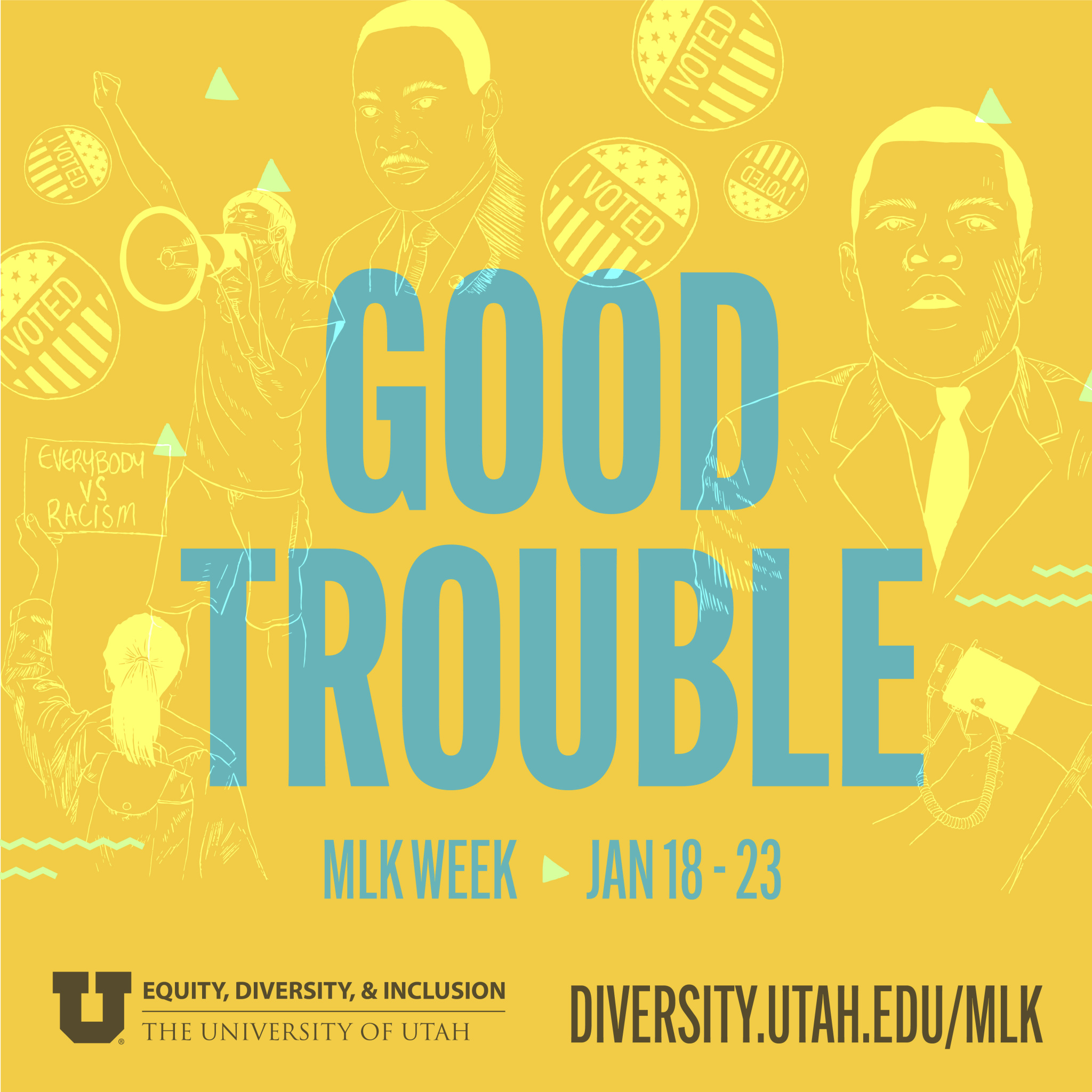 MLK Week has become a platform to engage students, faculty, staff and community members in critical conversations around contemporary Civil Rights issues and race in America. MLK Week is planned by a volunteer committee of students, faculty, and staff collaborating across the university. This year, the week's theme is "Good Trouble," honoring the contributions and legacy of United States Representative John Lewis. For a full list of events, click here.

Register for Speaking Through Movement

January 19th
6:00 PM - 7:00 PM

Moderated by Kate Mattingly, Assistant Professor in the School of Dance

Featuring:
Katlyn Addison
Jennifer Archibald
Brooke Wertwijn