By Merritt Mecham
Last week, dance legend and Professor Emeritus Joan Woodbury passed away. "In higher education, there is a common saying about how we stand on the shoulders of giants," said Melonie B. Murray, PhD, Director of the School of Dance. "It's a way to acknowledge the many who came before us and laid a foundation for much of the work we do today. Joan Woodbury was an absolute giant of dance in Utah and beyond."
Woodbury taught at the University of Utah for 47 years, and her influence still permeates throughout the modern dance programs. Woodbury was a philosophy-forward dancer, which directly translated into her pedagogy. In a profile for the website "Life as a Modern Dancer" by School of Dance alum Jill Randall (BFA '97), Woodbury stated that, through her experience and studies with her own dance mentors, "I have formed my penchant for elegantly designed and unique choreography, the understanding and use of 'time, shape, space and motion' in my teaching and hopefully in my choreography, the understanding of and belief in the uniqueness of each individual and their capacity for creativity, plus my desire and passion to help dance become a valued art form in the eyes of every individual with whom I come in contact, and the overriding philosophy that 'dance is for everybody.'"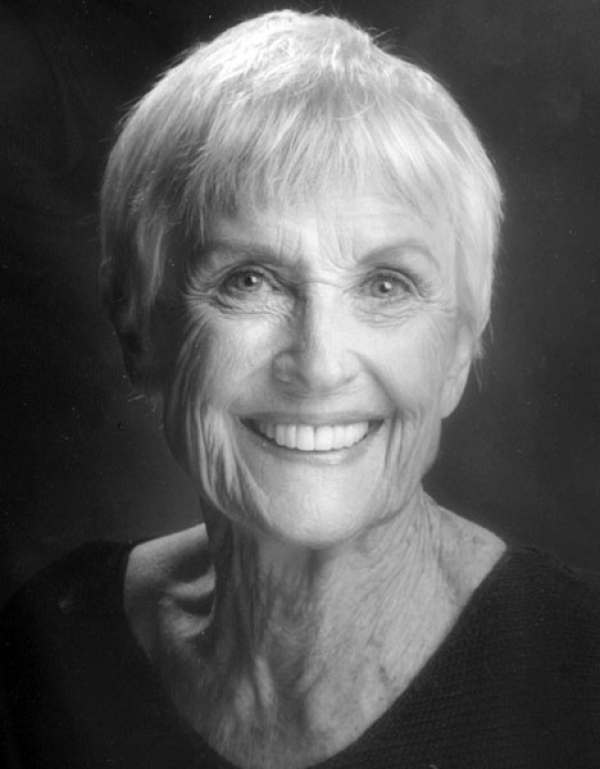 "Joan Woodbury was amongst the original faculty in the Department of Modern Dance at the University of Utah," said Associate Professor Eric Handman. "Everyone who has gone through the Modern Dance program is a part of her legacy. The emphasis on the creative process (improvisation and choreography) in our curriculum is, to no small degree, the result of Joan's influence."
Of course, Woodbury's influence went far beyond the University of Utah campus. Her philosophy that dance is for everybody was something she took direct action on through her teaching and her direction of the Ririe-Woodbury Dance Company. Using grants the company was awarded from the National Endowment for the Arts, Woodbury was instrumental in bringing dance into Utah public schools. She made her belief that dance should be accessible to everyone no matter their race, economic background, or physical ability a reality; Utah is one of the few states that has a dance instructor in every high school.
Woodbury also put Utah, specifically Salt Lake City, on the worldwide dance map. "Committed to the belief that dance can bring something to everyone, Joan was a leader in making dance a vital part of the arts scene in Salt Lake City," said Professor Pamela Geber Handman.
"Joan Woodbury was a huge part of making Salt Lake City the dance center that it is," reflected Associate Professor Eric Handman. "She influenced generations of artists who continue to inspire and change lives."

In a statement by the Ririe-Woodbury Dance Company, Woodbury was quoted as saying "It was through movement that I understood life." A native of Cedar City, Woodbury was involved with music and dance from a young age. Once she began tap-dancing lessons at age 4, she was hooked on dancing. In high school, dancing became her main focus, and a teacher encouraged her to attend University of Wisconsin to study modern dance. At the time, the University of Wisconsin's dance program was led by Margaret H'Doubler, who wasn't a dancer herself, but used her knowledge of biology and anatomy to teach movement, and was a major influence in dance pedagogy.
After graduating from University of Wisconsin, Woodbury planned to move to New York City to pursue a dancing career, but agreed to interview with Elizabeth Hayes, Chair of the dance department at the University of Utah, while on a visit back home. Woodbury never ended up moving to NYC, but instead accepted a position at the U.
In 1955, shortly into her tenure at the U, Woodbury received a Fulbright Scholarship, and spent a year studying with Mary Wigman, a pioneer of expressionist dance, in Berlin. When she returned, she and her friend Shirley Ririe decided they both wanted to continue teaching dance while also taking care of their young children, so they arranged to share Woodbury's position, including the salary. Together with Elizabeth Hayes, the three women began to expand the dance department.
Woodbury and Ririe also started their own dance company, eventually named Ririe-Woodbury. In 1963, they invited Alwin Nikolais, whom Woodbury had met during her time at Wisconsin, to come and teach summer workshops. Working with Nikolais, who was not only a choreographer but also a dance philosopher, greatly influenced Woodbury and her firm belief that dance is for everybody.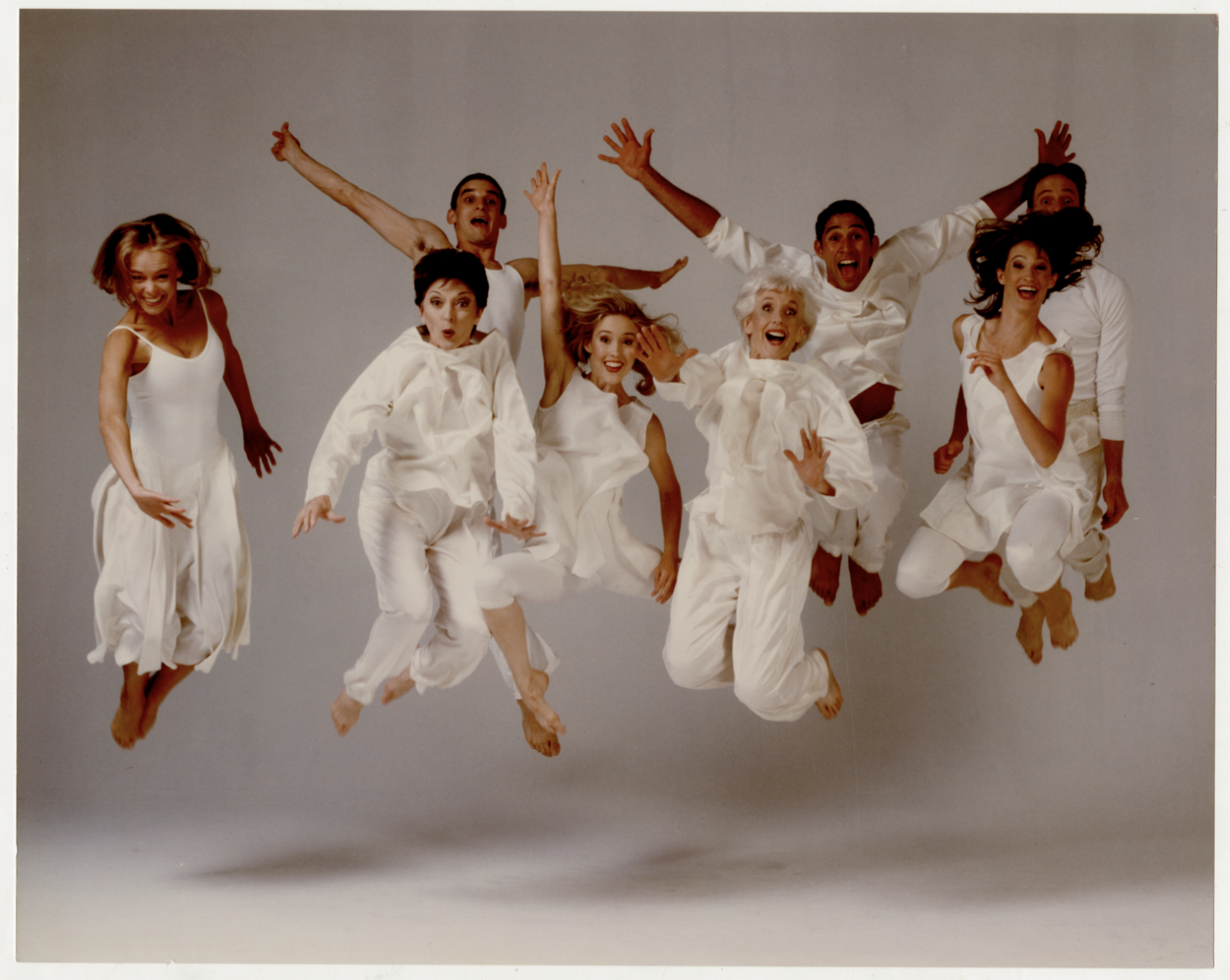 Ririe-Woodbury Dance Company, 1985.
Woodbury taught at the University of Utah until 1999 and served as Executive Director of Ririe-Woodbury Dance Company until 2011. Throughout her career, she danced and taught throughout the world, including in France, England, Canada, Portugal, South Africa, Slovenia, Germany, Australia, New Zealand, Hong Kong, China, Ireland, and Italy. She received Distinguished Alumni awards from the University of Wisconsin and Southern Utah University, as well as Honorary Doctorates from Southern Utah University and University of Utah, and the Chimera Award from the Nikolais Dance Theatre.
"Sometimes I look and think I haven't accomplished much of anything," Woodbury told KSL.com earlier this year. "But I've opened the doors for many people to come into a field and dedicate their information and their spirits and their love to something they love just as much as I do."
Woodbury's love for dance, and her generosity with that love, has left an indelible mark on the School of Dance at the University of Utah.

"She influenced generations of artists who continue to inspire and change lives. I will always remember her as transformative — a powerful, persuasive mentor and advocate for dance," said Handman. Geber Handman reflected, "Joan's presence has been huge in my life since I moved to Utah almost 24 years ago. I will miss her vitality and spirit, her ability to say it just like she saw it, and her unwavering commitment to excellence."
Woodbury's contributions have drastically, positively changed the creative ecosystem of dance in Utah and introduced the joy of dance to people all over the world. Summed up by Murray, "For all of us engaged in the Utah dance community, we have inherited and benefited from Woodbury's tremendous contributions, whether we realize it or not, and in ways that we likely cannot even imagine."