By Merritt Mecham
A horror-inspired family show may seem like an oxymoron, but for writer and University of Utah Department of Film & Media Arts alum Jeff Dixon (BA 1999), it's about time for a family television show to lean into scarier territory.

Enter "Curses!," Dixon's new animated television show that premiered October 27th, 2023 on AppleTV+. The show follows the Vanderhouven family, who, when dad Alex gets turned to stone due to a multi-generational curse, must return the magical artifacts stolen by their ancestors in order to keep the family together.
"Curses!" began with Dixon's desire to write gateway horror like the stuff he loved when he was a kid; things like Gremlins and E.T.: The Extra Terrestrial and Goonies. "The reason I thought gateway horror was something I really wanted to do was because when I was a kid, growing up in Utah, I would test myself by watching horror things," Dixon said. "I watched them and I'd be scared, and then the credits would roll… and I'd have this sense of accomplishment. And then I'd watch something maybe a little scarier." Dixon found that watching scary movies gave him a huge boost of confidence, and that watching people overcome their fears on the screen helped him overcome fears himself. "I actually found a lot of growth that way as a kid."
So when Dixon his and friend Jim Cooper were walking their kids to and from school, it was natural that the subject of "gateway horror" would come up. Cooper, also a writer, wrote primarily family and comedy stories, and Dixon had a horror/thriller background. How could they combine their two expertises into a new gateway horror that the whole family could enjoy? They soon landed on a concept and began writing.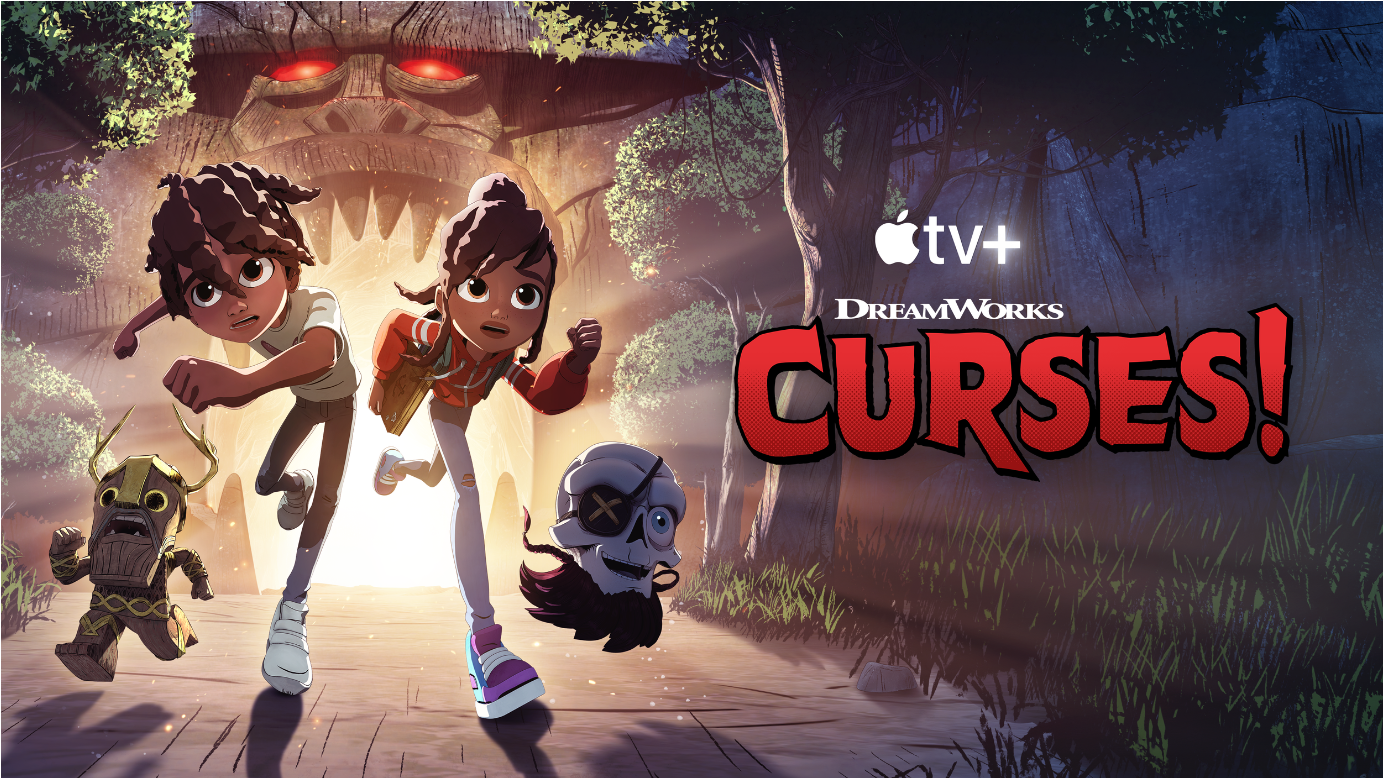 Courtesy AppleTV+
Writing for animation was a new thing for Dixon, but as a writer, he's always been prepared for anything. This started when he was a student at the U. Dixon remembers his F&MAD educational experience as having a strong independent filmmaking ethos. "Everything there was kind of a run and gun mentality," he recalled. "When you're forced to do all the different roles, you learn all the different roles a lot better." This sort of scrappy attitude had him prepared for all kinds of experiences, and taught him to view challenges as opportunities to learn.

For example, earlier in his career Dixon spent some time writing for the WWE (World Wrestling Entertainment). "One of the things that I would do is write for very specific wrestlers," he recalled. "Writing for live television you have to time everything… and there were certain wrestlers that literally couldn't say big words. So I had to make my dialogue very succinct to both meet the timeline and to get it so they could say it." He's carried this throughout the rest of his career: "Whenever you need three lines of dialogue… it's better served in one."
So while animation presented a challenge, it also presented an opportunity: Dixon wasn't constricted by the budget and feasibility of live-action filmmaking. "When you're writing for animation you can actually set that aside a little bit." And having a writing partner helped a lot; Dixon found that he and Cooper's sensibilities balanced each other out. "Anytime I had a tendency to go a little more dark and scary he'd pull me back," he said. And anytime Cooper leaned more zany, Dixon would reel him in. "We just found that sweet spot."