In 2020, Arts Bash becomes Arts Pass 101!
Arts Bash is taking on a new form this year to accommodate the health and safety of our faculty, staff and students. This year, we're excited to announce: Arts Pass 101 which will be held during the second week of school (Aug. 31 — Sept. 4), and will give you the chance to learn about how you can get free or deeply-discounted access to amazing arts experiences through the Arts Pass program, and in doing so, get the chance to win an iPad Pro (on which you can make or experience the arts)! Winner will be announced on social media on Saturday, Sept. 5. Stay tuned for additional details.
---
---
---
When we're not in a pandemic...
One of the largest arts celebrations on campus, Arts Bash boasts live performances, information booths, free t-shirts, interactive art, a photo booth, and free food! You can grab a hot dog, watch live performances, and check out the booths. Make sure you pick up a passport and collect enough stamps by visiting various booths, so you can redeem it for your free Arts Bash t-shirt. In essence, we're throwing a massive party to let you know what arts experiences are at your fingertips as a student of the University of Utah, including art exhibits, dance performances, film screenings, concerts - even events at UtahPresents, Pioneer Theatre Company, and the Utah Museum of Fine Arts (UMFA). And, all it takes is your student ID.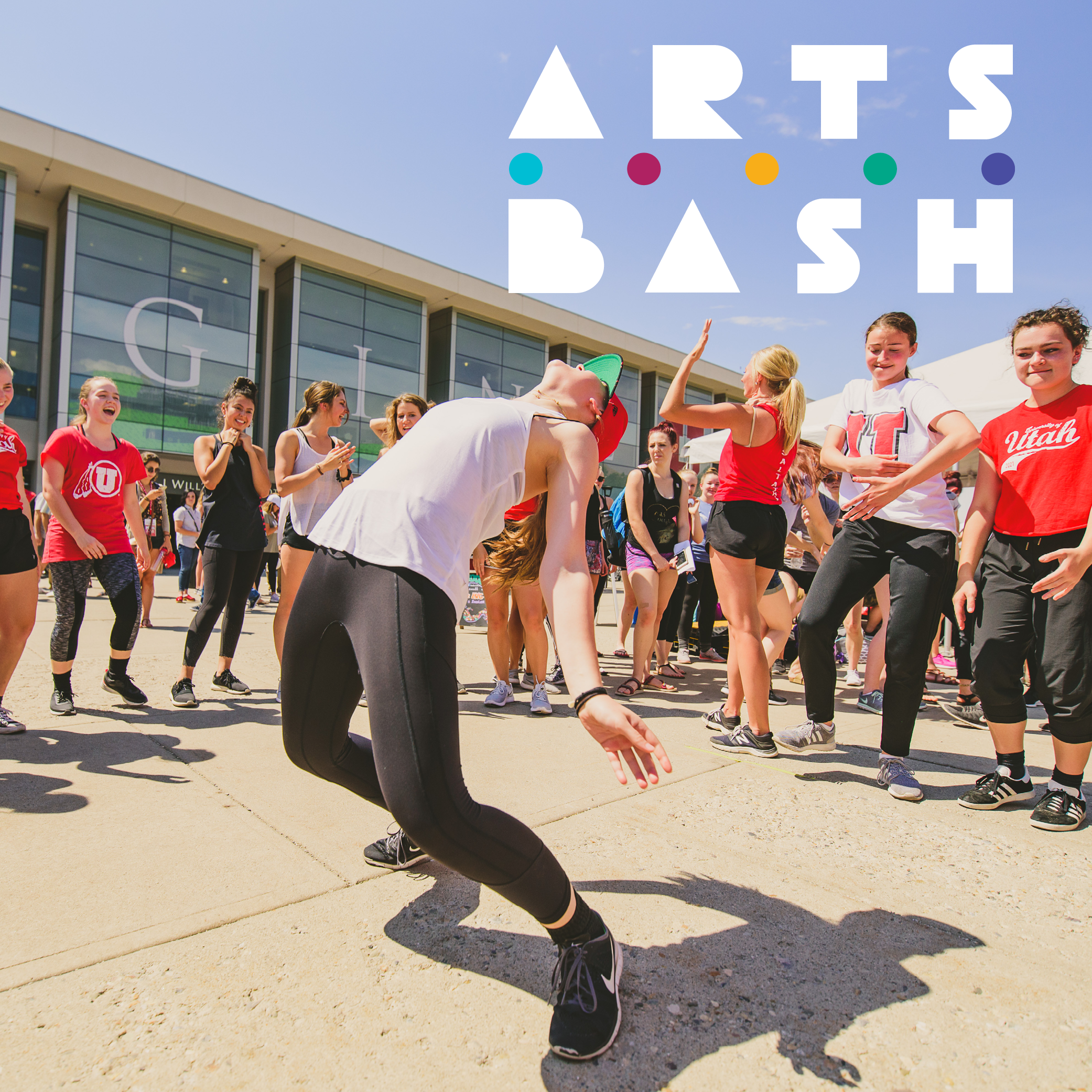 Photos:
2018 Arts Bash
2017 Arts Bash
2016 Arts Bash
2015 Arts Bash
2014 Arts Bash
2013 Arts Bash
2012 Arts Bash