At the University of Utah College of Fine Arts, students learn from some of the top faculty in the country. But that is not all; each semester, each academic unit brings to campus world-renowned artists who offer master classes, give public lectures, screen films, host discussions, and ultimately broaden the breadth and depth of exploration into all areas of study. During the past year alone, these artists were brought to campus to share their knowledge and expertise with us.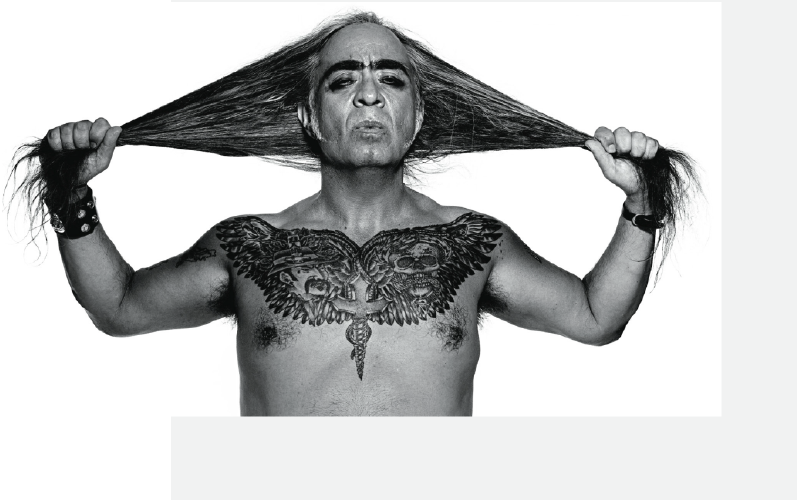 Gülru Çakmak • Keetra Dean Dixon • Guillermo Gómez-Peña • Stephanie Hunder • Andy Nasisse • James Perrin • Kukuli Velarde
—
Gómez-Peña presents a unique perspective on the immediate future of the Americas. With his performance troupe La Pocha Nostra, Gómez-Peña offers critical and humorous commentary about the art world, academia, new technologies, the culture of war and violence in the US, organized crime in Mexico, gender and race politics, and the latest wave of complications surrounding gentrification in the "creative city".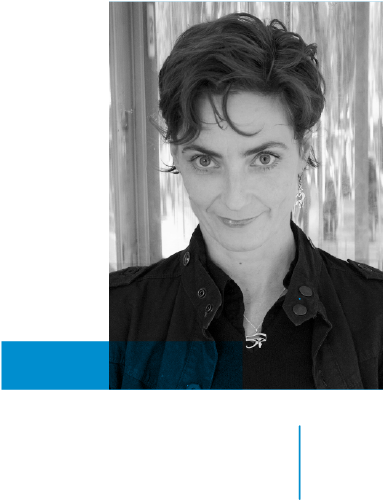 Lauren Anderson • Cameron Basden • Monica Bill Barnes • Katherin Baum-Hofer • Wally Cardona • Omar Carrum • Thomas DeFrantz • Lauren Edson • Katie Faulkner • Hillary Goidell • Sarah Hochman • Susan Jaffe • Elizabeth Johnson • Tamara King • Anthony Krutzkamp • Bruce Marks • Victoria Morgan • Jerry Opdenaker • Lauren Simpson & Jenny Stulberg • Kevin Thomas • Anouk Van Dijk • Chelsea Weidmann • Michele Wiles • Jane Wood
—
Anouk van Dijk is choreographer, dancer, and artistic director. She has been teaching dance since 1989 and is the creator of Countertechnique. She has trained all twenty-seven other Countertechnique teachers who are currently teaching worldwide. After having graduated from the Rotterdam Dance Academy in 1985, Anouk spent ten years as a lead soloist for Rotterdam Dance Company and Amanda Miller's Pretty Ugly Dance Company. She was attracted to choreography from early in her career and from 1996 committed herself exclusively to creating her own work.
Anouk ran her own dance company anoukvandijk dc from 1998 to 2012 in Amsterdam, and is currently Artistic Director of Chunky Move in Melbourne. She developed Countertechnique throughout her career as a dancer, choreographer, and teacher. Over the last fifteen years, the knowledge and experience she gained – in constant dialogue with her dancers – was gradually transformed into a detailed theoretical system and a teaching method, which now forms Countertechnique.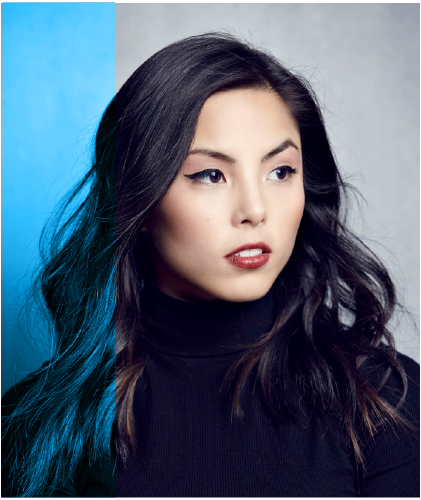 Jason Allred • Anna Akana • Peter Baxter • Jim Cummings • Tamer El Said • Alvaro Gago • Bo Landin • Jason Mittell • Whitney Palmer • Jose Rodriguez • Gianluca Sodaro • Silvina Szperling Matteo Troncone • Myra Washington
—
Akana started her YouTube channel in 2011, jumpstarting her career as an actress, producer, filmmaker, and writer. In 2013, she wrote and starred in the digital series "Riley Rewind," which garnered over 25 million views across YouTube, Facebook, and Netflix. Now, with nearly 2.5 million subscribers, Akana produces short films, sketches, and series for her channel in addition to her weekly YouTube show, which features semi-autobiographical comedic stories that offer life advice.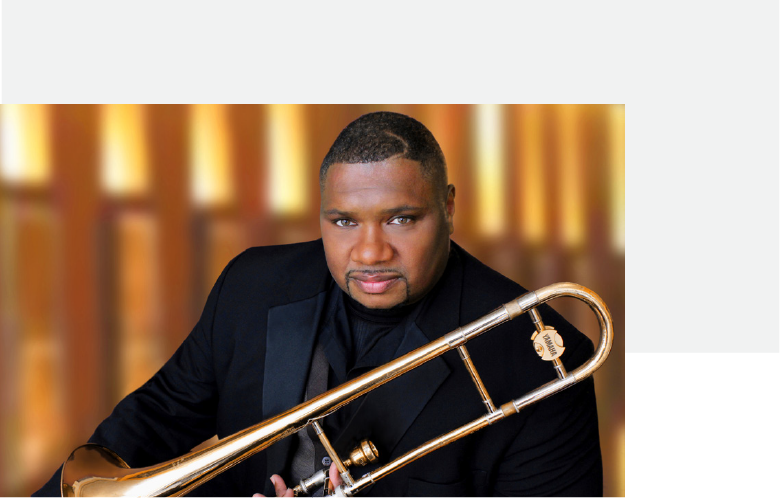 Paul Barnes • Geoffrey Burleson • Calefax Reed Quintet • Colleen Conway Cuarteto Casals • Kenneth Drake • David Froom • Eli Epstein Molly Gebrian • Alban Gerhardt • Vadim Gluzman and Angela Yoffe • Wycliffe Gordon • Michael Hopkins • David Kim • Lachezar Kostov • Lark String Quartet with Romie de Guise-Langlois • Minetti Quartet ModigLiani Quartet with Fabio Bidini • Monika Jalili and Ensemble • Morris Rosenzweig • Chiao-Ling Sun • Wild Up: "We The People • Asaf Zohar
—
Wycliffe Gordon (AKA Pinecone) is an American jazz trombonist, arranger, composer, band leader, and music educator at the collegiate-conservatory level, who also sings and plays the didgeridoo, trumpet, tuba, and piano. He was named the Trombonist of the Year in 2017 by Jazz Journalists Association for the 10th time in a row, and has been named by Downbeat Critics Poll as the Best Trombone for four years.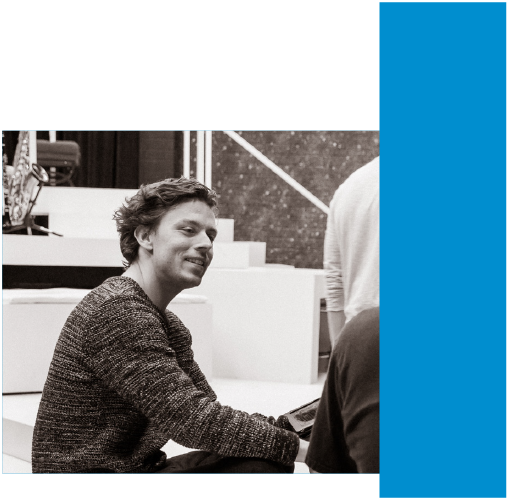 Christine Albright • Kevin Asselin • Jaron Barney • Ian Bedford • Neal Benan • Matthew Ivan Bennett • Drew Bielinski • Klea Blackhurst • David Boushey • David Carey • Summer Chastant • Ruth Eitemiller • Claybourne Elder • Ryan Emmons • Kareen Fahmy • Cynthia Fleming • Susanna Florence • Frantic Assembly • Wendy Franz • Ron Frederickson • Matthew Greene • C.J. Greer• Frank Honts • Elaine JarvikThamer Jendoubi • Julie Jensen • Geoffrey Kent • Julie Kramer • Viktor Lesniewski • Rohina Malik • Lynn Maxfield, PhD • Kate Middleton • Carol Lynn Pearson • Shayna Penn • Anne Penner • Jay Perry • Emily Powell • Mary B. Robinson • J.T. Rogers • Joel Ruben Ganz • Eric Samuelsen • Eric Santagata • Jennifer Sears-Scheier • Tregoney Shepherd • Jessica Steinrock • Anne Tolpegrin • Rafael UntalanBrian Vaughn • William Waldrup • Max Woertendyke • Pirronne Yousefzadeh
—
Ryan Emmons is a freelance director based in NYC. He's worked as a Resident/Associate Director on "Groundhog Day," "Matilda the Musical," and "Ghost the Musical" and launched the 1st national tour of "Matilda the Musical." He is the founding artistic director of No.11 Productions, a nonprofit ensemble-driven theatre company based in NYC going into its 10th year. He has directed several productions in NYC, regionally, and within educational institutions including the 2019 production of "Company" in the Babcock Theatre at the University of Utah. He has a Bachelor of Science from Skidmore College.