At the University of Utah College of Fine Arts, students learn from some of the top faculty in the country. But that is not all; each semester, each academic unit brings to campus world-renowned artists who offer master classes, give public lectures, screen films, host discussions, and ultimately broaden the breadth and depth of exploration into all areas of study. During the past year alone, these artists were brought to campus to share their knowledge and expertise with us.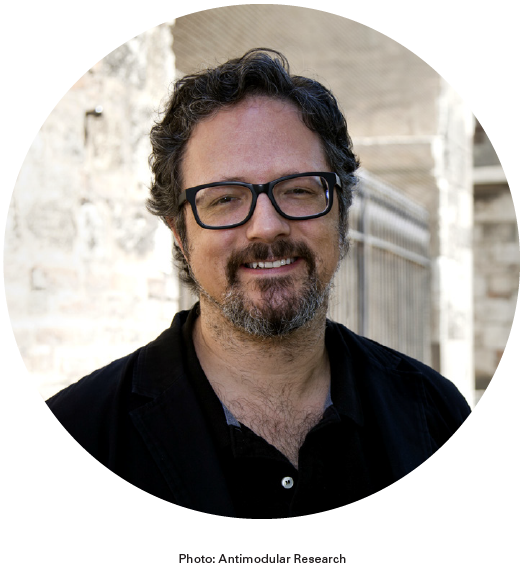 Willie Cole • Riley Cran • Rafael Lozano-Hemmer • Bridget Moser • Richard Noyce • Cheryl Pope • George Rivera • Scott Ross • Camille Utterback • Lance Wyman • Yan Xing
—
Rafael Lozano-Hemmer, born in Mexico in 1967, is an electronic artist who develops interactive installations at the intersection of architecture and performance art. He creates platforms for the public that, as he puts it, perverts technologies such as robotics and computerized surveillance. Lozano-Hemmer also is inspired by phantasmagoria, dusted with light and shadow works. His works have swept the world, from the San Francisco Museum of Modern Art to the Borusand Contemporary in Istanbul.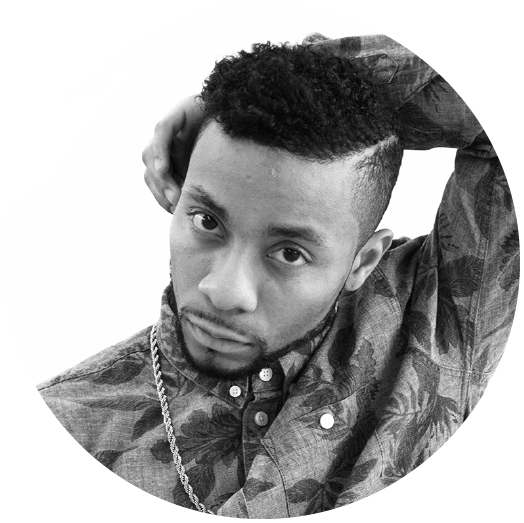 Bene Arnold • Peter Boal • Anna Azrieli • Mads Eriksen • Katie Faulkner • Roderick George • Gino Grenek • Calvin Kitten Shinichi and Dana lova Koga • Joanna Kotze • Anthony Krurtzkam • Susan Jaffe • Bill T. Jones • Gabrielle Lamb • Victoria Morgan • Jerry Opdenaker • Stephanie Marie Powell • Jeff Rogers • Penny Saunders • Katie Scherman • Idan Shirabi • Kevin Thomas
—
Ever the dancer, Roderick George undertook classic training at the Houston Ballet Academy, studied modern techniques at The Alvin Ailey School and performed for President George W. Bush at the Kennedy Center for the Performing Arts in Washington D.C. George has performed across continents, and along the way, found a passion for choreography at institutions in Canada to Germany, Mexico City, Tel-Aviv and Zurich, among others.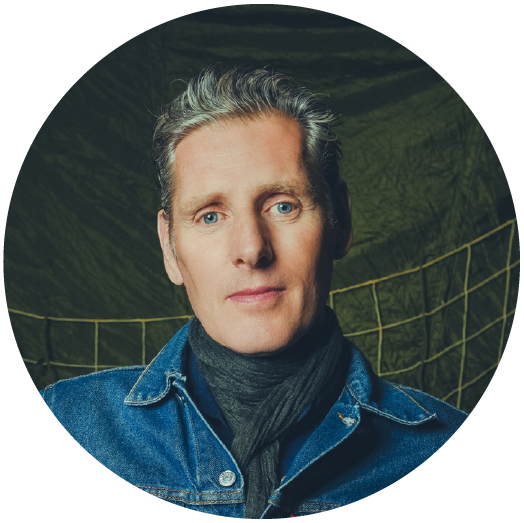 Peter Baxter • Emron Grover • Katrina McPherson
—
Peter Baxter is a filmmaker, president and co-founder of Slamdance, a film festival that is simultaneous with the annual Sundance Film Festival, both in Park City, Utah. Baxter has developed Slamdance's showcase for "emerging artists organized by filmmakers for filmmakers." Its mazin feature competition includes drama, comedy, romance, zombie, all "films with an original vision." Baxter is known for his "Wild in the Streets," "I Want to Be an American" and "Spirit Game."
Apollon Musagete Quartet • Dustin Barr • Rob Brandt Ronald Brautigam • James Brinkmann • Leone Buyse Vera Calabria • Meredith Campbell • Yu-Hui Chang Caleb Curtis • Timothy Deighton • Buddy Deshler Doric String Quartet • Dover Quartet • Faure Piano Quartet • Wen Flatt • Renée Fleming • Glenda Goodman Maxine Gordon • Jamie Rose Guarrine • Eric Hanson • Leslie Harlow • Russell Harlow • Melissa Heath • Jake Heggie • Leslie Henrie • Michael Hersch • Horszowski Trio Kevin Kenner • Karl Knapp • Luan Jian • Doug Lawrence Scott Lewis • Alex Marshall • Crista Miller • Moby-Dick Creators • Carla Moore • Navy Band Northwest Chamber Ensembles • Pacifica String Quartet • Sergio Pallotteli • Hugh Palmer • Keith Robinson • Roomful of Teeth • Joel Rosenberg • Christopher Scheer • Shanghai Quartet Sichuan University Art Troupe • Logan Skelton Nadine Stark • James Thompson • Robert Tueller Frank Weinstock • Artem Yasynaskyy • John Bruce Yeh
—
The globally admired soprano and multi-talented Renée Fleming has performed across the world, using her sumptuous voice, consummate artistry and compelling state presence. In 2013, President Barack Obama awarded her with the National Medal of Arts, and in 2014, Fleming was the first classical artist to ever sing "The Star Spangled Banner" at the Super Bowl. This year, Fleming will make her Broadway musical debut in a revival of Rodger and Hammerstein's "Carousel." Among her multiple endeavors, she also has advocated for literacy and, in 2008, debuted her "La Voce," a perfume whose proceeds benefit the Metropolitan Opera.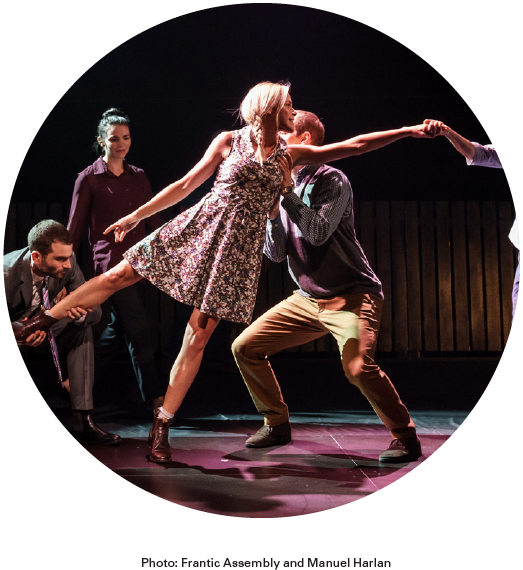 Kevin Asselin • Karen Azenberg • Klea Blackhurst • Stephen Boxer • Amanda Bowen • Ty Burrell • Clayborn Elder • Frantic Assembly • Tom Glynn-Carney • Frank Hont • Geena Jeffries • Amy Jensen • Scott Kaiser • Michael Legg • Dan Lupowitz • Kamella Tate • Eugene O'Neill • Tim Orr • Elbert Peck • Justin Peck • Andrew Rawle • Jamie Rocha Pomeroy-Allan • Louise Poulton Tara Rubin • Aoise Stratford
—
Frantic Assembly, co-founded by Artistic Director Scott Graham, is an internationally renowned theatre company, inspiring innovative practice and unlocking creative potential. The company has toured extensively across Great Britain, and worked in more that 40 countries. One such production is Fatherland, a bold show about contemporary fatherhood in all its complexities and contradictions. Inspired by conversations with fathers and sons, the show explores identity and masculinity in a world weighed down by the expectation of others.