WRITTEN BY JULIA LYON
PHOTOS COURTESY OF CAROL SOGARD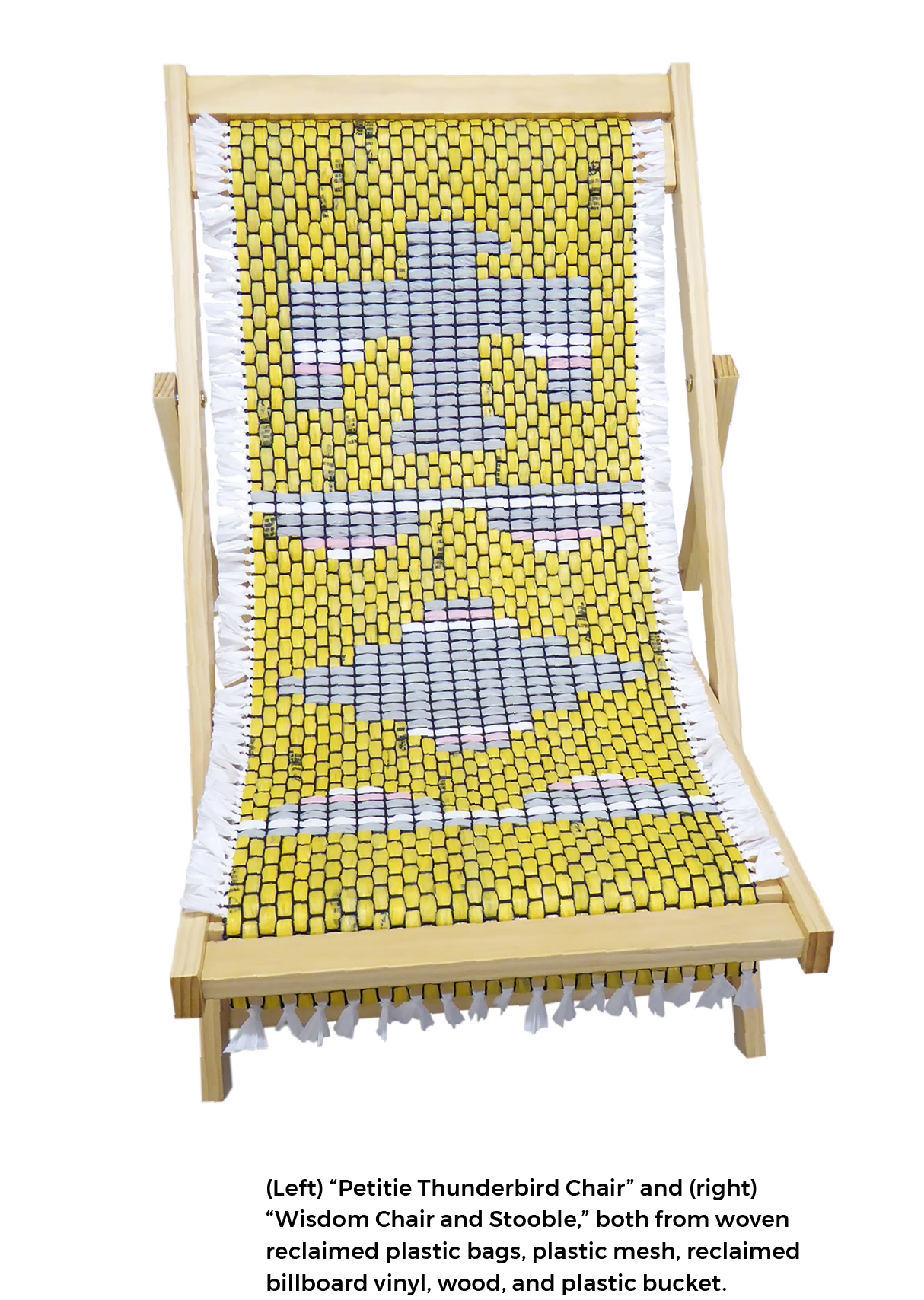 "How are we going to live on this earth in a sustainable way that provides for our children and our grandchildren?" she said. The Associate Professor reshaped what seems most disposable — plastic bags — for a recent exhibit at the Utah Museum of Contemporary Art. The chairs, stools and tote bags with tightly woven, geometric designs are what she calls functional art. And they echoed her fundamental principle.
"You may or may not be able to get people to change their consumption habits, but that waste can be reclaimed, reformatted, and reused," she noted. Sogard sees a growing number of graphic designers who are — like her — concerned about the impact that their often disposable products are having on the earth. Her increasingly popular course on sustainable design in the Department of Art & Art History asks University of Utah students to reflect on the same questions.
The class came to life when the Utah Museum of Fine Arts told Sogard of a planned exhibit on sustainability. Recognizing her interest in the field, the museum asked if she could help create student work for the show.
But the class continued beyond that project, finding new and inventive ways to apply their graphic design skills to community challenges. One year, students collaborated with Utah Physicians for Healthy Environment to design Facebook posts about Utah's air quality problem. The group of health care professionals used the students' graphics during bad air days to encourage people to drive less, take the bus more, and stop idling their cars.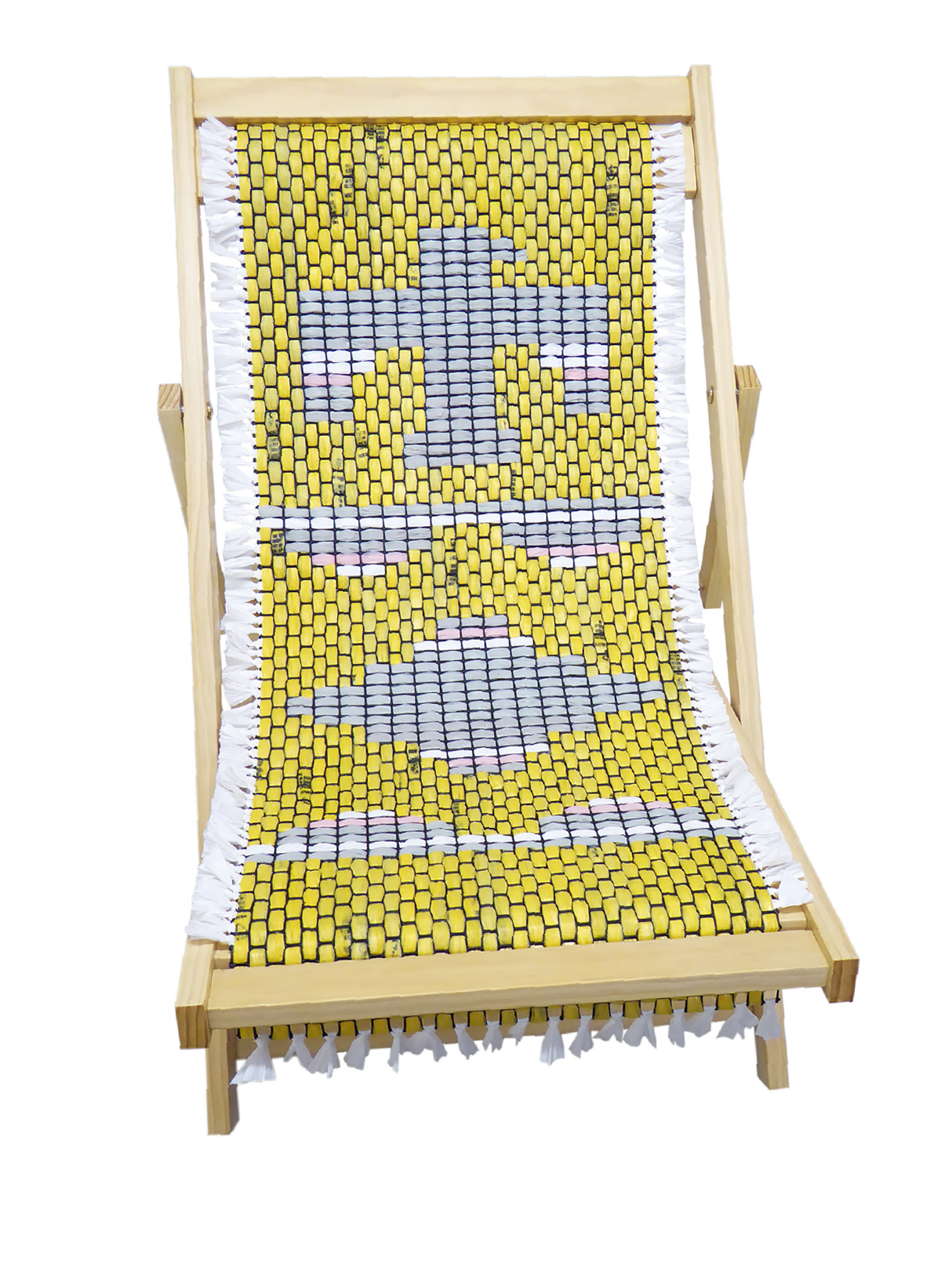 "Petitie Thunderbird Chair" from woven reclaimed plastic bags, plastic mesh, reclaimed billboard vinyl, and wood.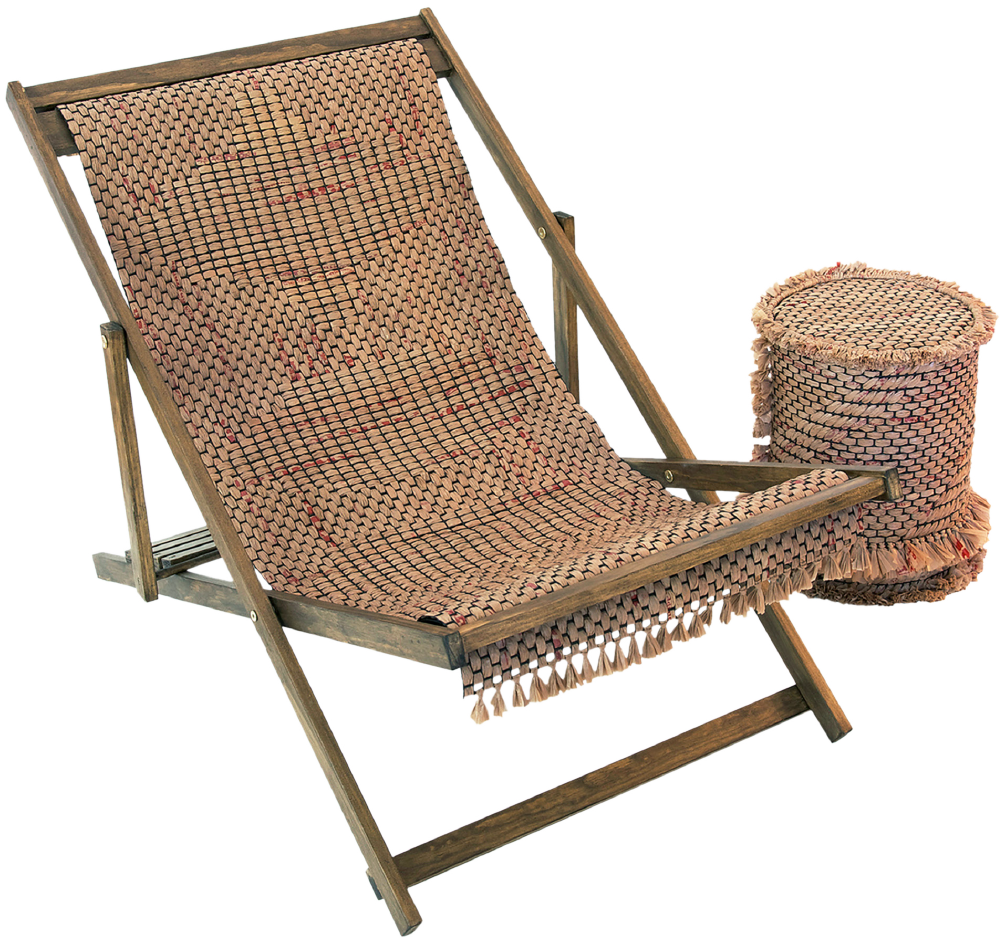 "Wisdom Chair and Stooble" from woven reclaimed plastic bags, plastic mesh, reclaimed billboard vinyl, wood, and plastic bucket.
Sogard knows the class, now in its fourth year, can make students think differently about their future careers. "It teaches students that they can use their creative abilities to benefit their community," said Sogard, who has been teaching design in Utah for almost two decades. "It's creativity for a cause, rather than for consumerism." Assistant Professor Henry Becker has been struck by the provocative questions in Sogard's sustainable design course — not just about the environment but also about their profession. Designers can make a choice about who they work for and what that reflects. "If a designer is making $40,000 a year at a cigarette company, but millions of people are buying cigarettes and hundreds of thousands are getting lung cancer — is that $40,000 worth you going to sleep at night?" he said. With the rise of the smart phone and the explosion of social media, typical students have an increased consciousness of design before they ever set foot on campus. "Your average Instagram user is being taught how to curate, photograph, crop, and communicate an idea or a brand for themselves," Sogard said. "That's at the heart of what design is."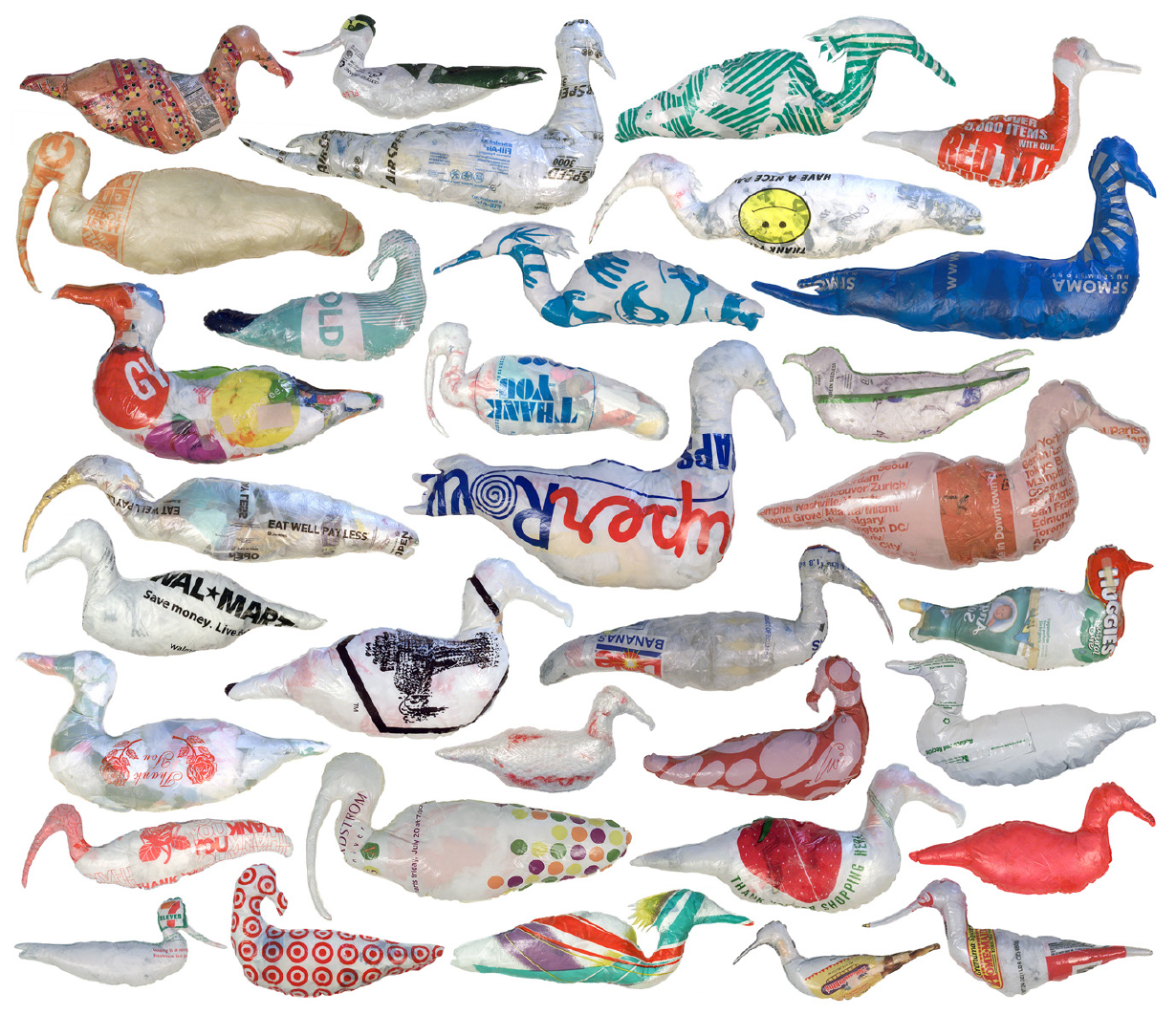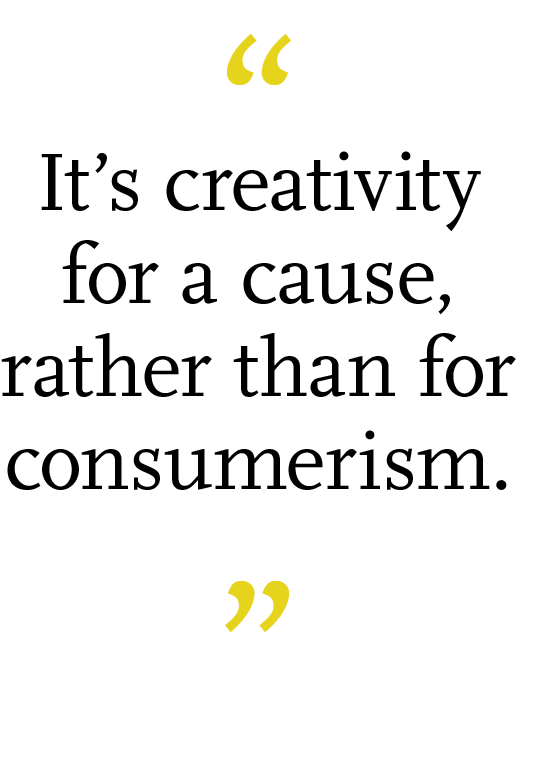 That shift likely plays a role in the fact that University of Utah's Graphic Design program— while always popular — is now the largest undergraduate major emphasis area within the Studio BFA program in the Department of Art & Art History.
Sogard, who is currently Head of the area, is also an alumna, having received her MFA from the program. She understands that the specialty gives students who are interested in art a way to have a career that's commercially viable. The professors keep standards high and provide professional opportunities.
Students have a portfolio interview at the end of the first year of graphic design classes to determine who moves on, based on performance and professionalism.
"Upon graduation, we want our students to obtain quality design positions at agencies that produce award-winning work." Sogard said. "That starts with good work habits and being self-critical of your own work."
The U has a close partnership with multiple businesses in Utah that welcome student interns before graduation. Often, those students are hired into a design position directly after their internship. About 90 percent of students who graduate from the graphic design program work in the field.
Sydney Bishop is one of those students. A 2016 graduate of the program, she now works at Salt Lake City-based creative agency Jibe Media. Before graduating, she collaborated with Sogard on a zine about food waste titled "Chew This." The project led Bishop, who worked on photography and illustration for the zine, to make changes to her own life such as better meal planning.
And she thinks it shows the power of graphic design.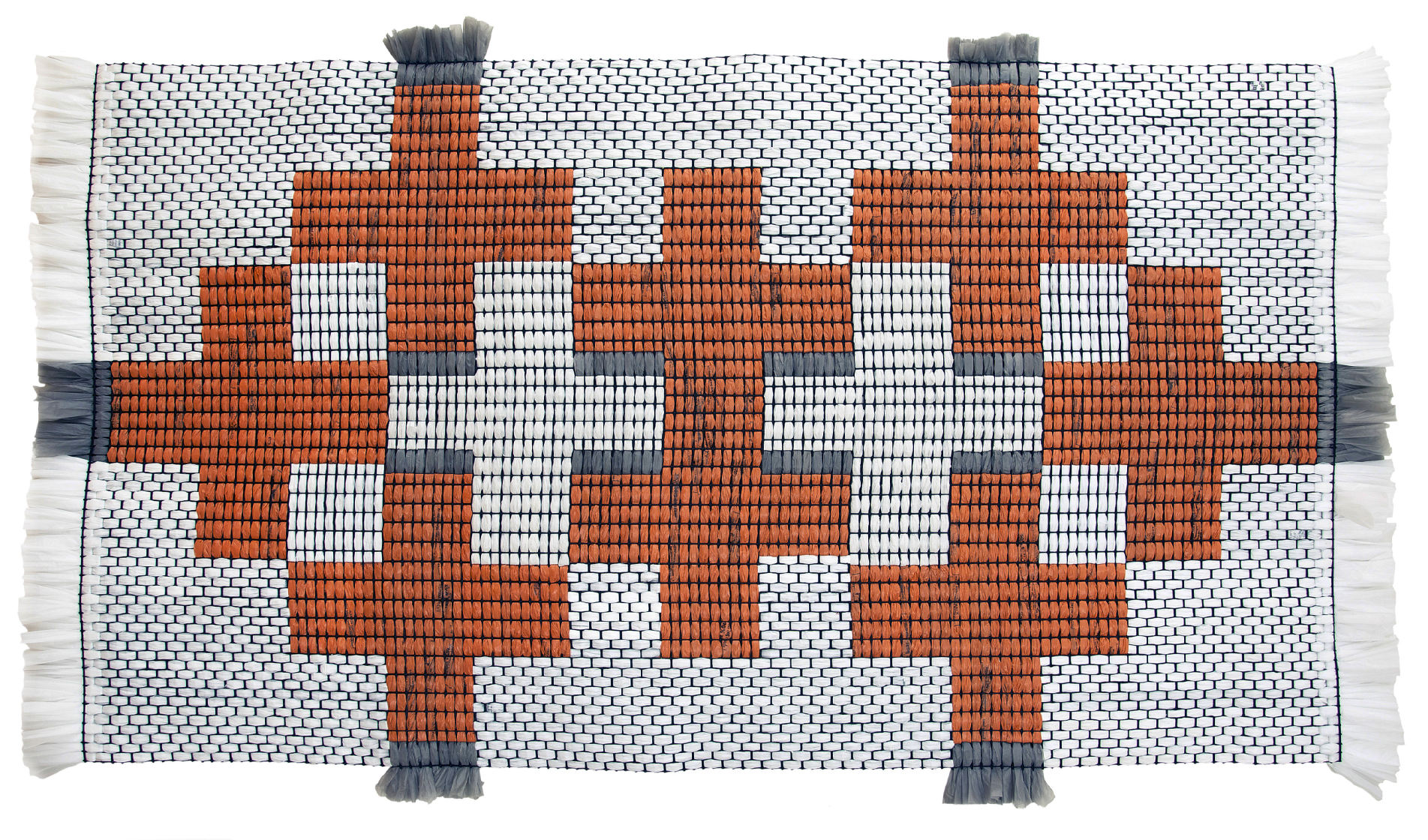 ""I think it makes people pay more attention," Bishop said. "Sometimes stats and charts are really boring, but not when they're hand-drawn on top of pictures of banana peels."
Sogard's creative output is built on the style of inquiry that her colleague Associate Professor Dan Evans hopes graduating students take with them.
"That kind of curiosity and engagement … is the kind of thinking we want to instill," he said. "By really training them to engage their process: how do you get results rather than mimicking other people's work?"
Sogard's investigative style carries over to her administrative duties as head of the Graphic Design Emphasis.
"She wants our ideas — she is constantly looking for ways to improve our program," said Evans, who described Sogard as a "completely generous" academic colleague.
She even manages their internship program and maintains relationships with graphic design firms throughout the city to make it succeed. In Becker's two years at the University of Utah, he's seen Sogard consistently exceed expectations for both colleagues and students.
"Carol has not only been a great mentor to myself, but she's been an extremely great mentor to every student that's encountered her," he said.
Former student Mike Harris, who now works at Contravent, remembers one of her guiding principles:
"We should not necessarily marry an idea or become too attached because the next day or after a presentation it could be lying dead on the floor," said Harris. "For students who end up working in a design or advertising agency, that ability to let go of an idea, iterate, and evolve is an incredible asset."
Her sustainability course didn't exist when he was at the U, but it was her focus on fundamentals in the foundational classes that he carries with him now — and other students do too.
"From a professional design point of view, she's laid the groundwork for what became some great designers in Utah," he said.