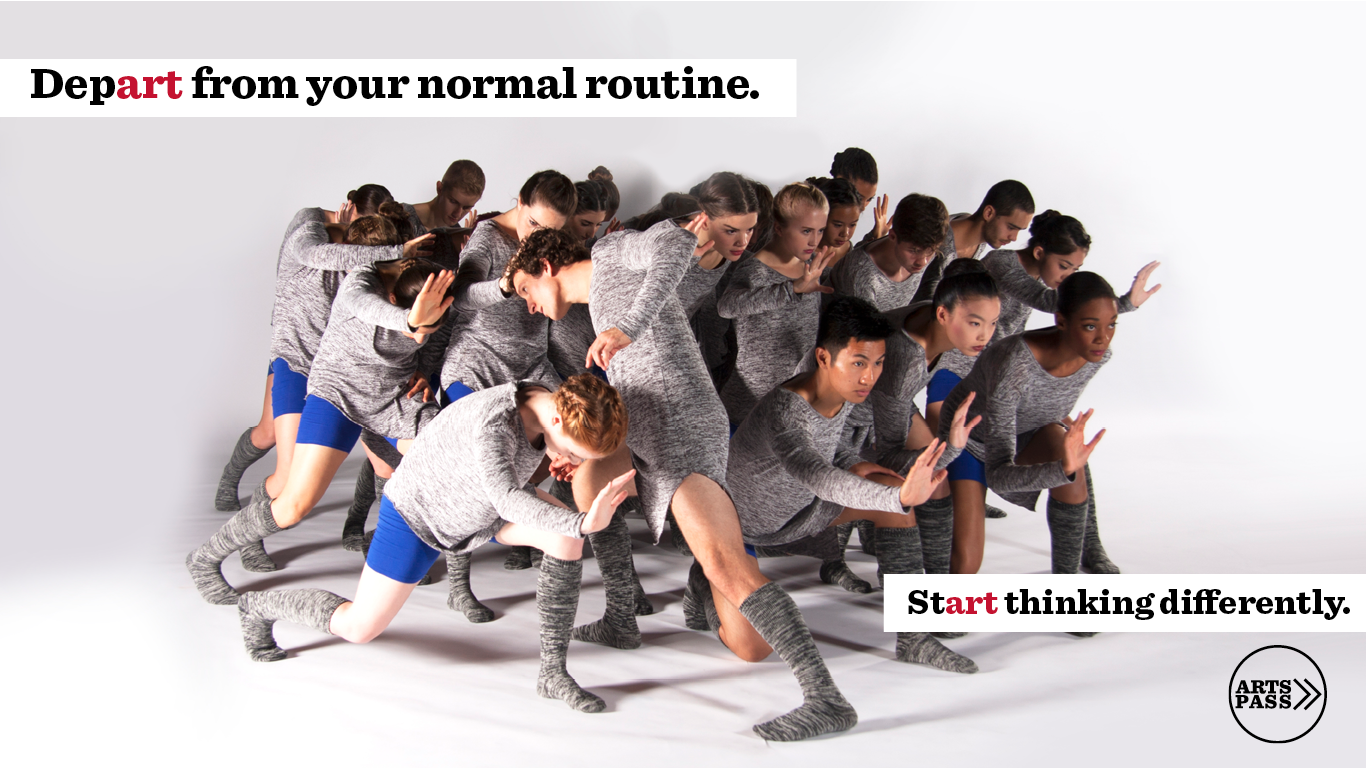 Arts Pass is what makes it possible for you to use your UCard to get free/discounted tickets to hundreds of arts experiences on campus each year.
This is open to all University of Utah students and includes screenings, performances, concerts, and exhibitions by our students and faculty, and also provides free or discounted access to the professional arts organizations on campus: UtahPresents, Pioneer Theatre Company, and the Utah Museum of Fine Art.
Why? Because more and more research is showing the positive impacts of the arts on education. The findings are significant: exposure to the arts is linked with better critical thinking skills, greater social tolerance, a greater likelihood of seeking out art and culture in the future, and better workforce opportunities.
Maybe that's why we've issued more than 100,000 Arts Pass tickets!
Start thinking differently.
Questions? Contact Marina.
Frequently Asked Questions