We know, we're barely kicking off Spring '21 semester, but it's time to also start thinking about that glorious day of diplomas and achievement! As we plan the big virtual celebrations* for our graduating students, we want to make sure you all have some important dates on your calendars.
*Some academic units may also have individual, small, safe, in-person celebrations in addition to a college-wide virtual event, so watch for information from your area.
OUTSTANDING UNDERGRADUATE RESEARCHER AWARD
This year, the Office of Undergraduate Research will be acknowledging the 2021 Outstanding Undergraduate Researchers from each of the colleges.
The College of Fine Arts has been asked to award this distinction to one undergraduate student who is engaged in any research/creative/scholarly tradition in the College of Fine Arts. Any currently-enrolled degree-seeking undergraduate student at the University of Utah is eligible for the award.
If you would like to be considered as the 2021 Outstanding Undergraduate Researcher for the College of Fine Arts. Please submit the following information by email to Liz Leckie no later than February 22, 2021:
A list of your research-related activities on campus and the faculty members with which you have worked.
A personal statement that addresses the following questions:

In what specific ways, have the research activities in which you have been involved improved your knowledge of your discipline?
How have the research activities in which you have been involved strengthened your independent and critical thinking skills?
How has the research/mentor relationship positively impacted your undergraduate experience?
The following items are optional, but if you would like to submit them the committee will review them:
A copy or copies of your undergraduate research proposal.
A letter of recommendation from a faculty member who you consider to be a research mentor.
The student who receives this award and his/her faculty mentor will be recognized by the Office of Undergraduate Research and at the College of Fine Arts virtual convocation.
CONVOCATION SPEAKER
Are you interested in representing your graduating class? Then you're invited to apply to be the 2021 CFA Student Convocation Speaker.
Applicants must be CFA students who either graduated Fall 2020 or who will be graduating Spring 2021 or Summer 2021. To apply, record yourself delivering your convocation address. Your speech should be 2-3 minutes in length. Submit the recording along with a written version. With your submission, please include your name, major(s), and contact information.
Selection will be based on both the content of the speech and oral delivery. The student who is chosen will have the opportunity to have their virtual Convocation speech professionally and safely filmed on the stage of Kingsbury Hall in early April. We will request photos and/ or video of the student's time at the U to supplement the speech in post-production.
Submit your materials here by March 15, 2021.
Questions? Please contact Associate Dean for Undergraduate Student Affairs, Liz Leckie.
YOUR GRADUATION DETAILS
Because we want each of our graduates to have a moment to shine individually during our virtual convocation celebration, we'll be requesting some information from each student who plans to participate in the convocation ceremony. Curious as to what it will look like? Check it out!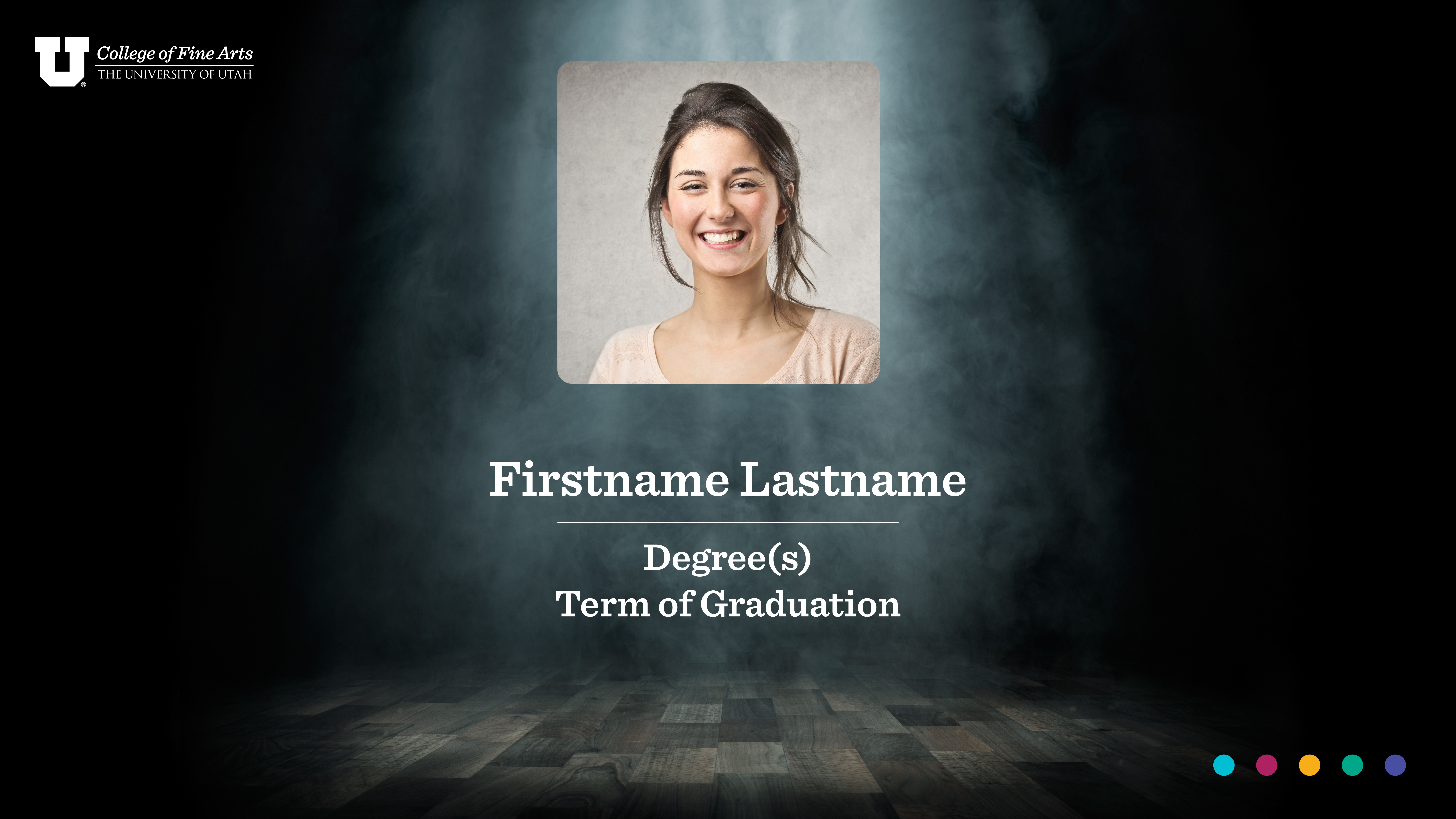 To submit your info/photo and have your moment on our virtual stage, click here.
Remember, all information must be submitted by April 1, 2021 in order to be included in the program. And don't forget to check your uMail for additional details and reminders!
CAP & GOWN
Even though we'll be celebrating safely online again this year, our graduates are still welcome to purchase a cap and gown, graduation announcements, and other graduation memorabilia. Additional info will be available soon from the Campus Store.