Steven Sharp Nelson, acclaimed American cellist, songwriter, and member of the famed group The Piano Guys, believes wholeheartedly that music has the power to heal individuals and communities.
It is this core conviction that leads him to the Kingsbury Hall stage this Saturday, September 19, for the annual TEDxSaltLakeCity conference, which will be livestreamed to audiences digitally.

Nelson, an alumni of the University of Utah School of Music, will not only perform two selections of music very close to his own heart, he will share what has been music's most profound impact on his own life: the story of losing his mother.

"I love TED, and have my whole life, because I've always believed that it's better to be for something than against something," Nelson explained. "And I really feel like that's primarily the approach of people that are endeavoring to be part of TEDx — they want to be for something, and they want to propose solutions rather than just talk about problems."

This year, The Piano Guys celebrates their landmark tenth anniversary. (They have also surpassed 2 billion views on their YouTube channel and have 6.8 million subscribers.) To avoid burnout, they serendipitously decided to take a break from touring this year, right as the global pandemic took hold. Now as music engagements everywhere have been postponed or cancelled, Nelson is jumping at the chance to join TEDx. It feels like the ideal moment to uplift, inspire, and help one another in a particularly challenging time.

"There's so much antagonism out there that I just love the positivity, and the forward momentum, and to discover together what our best foot forward might be," Nelson said.
"My message has always been that music is a tremendous tool for good. I think it's an intrinsic blessing that, as a universal language, everybody on this Earth can enjoy. That's axiomatically understood, but I think we need to dig deeper and understand music as a powerful catalyst for healing, for communication, for understanding one another."
Nelson's mother was his musical idol, a lyrical soprano with immeasurable talent, who was scouted for major operas nationwide. "She could have had centre-stage anywhere, and she gave it up to be my mom," he explained. When Steven was just three-years-old, she was diagnosed with a fatal brain tumor when she was hospitalized for a terrifying spontaneous seizure. Although she defied her diagnosis for 18 years, he lost her when he was just a young adult.

"I had this stage where I was really angry and confused at the years stolen from me, and the chance I never had to perform with her. I never heard her sing really without some pain, he said. "But, I believe that our life's most sublime melodies are often written in the dark symphonies of our struggle."

In this struggle, he discovered that although music was his most painful association to the loss, it was also his passageway to reconnect with his mother. It is this message that he is now so anxious to share with others experiencing grief, in hopes they can find a similar practice whether or not they are musicians.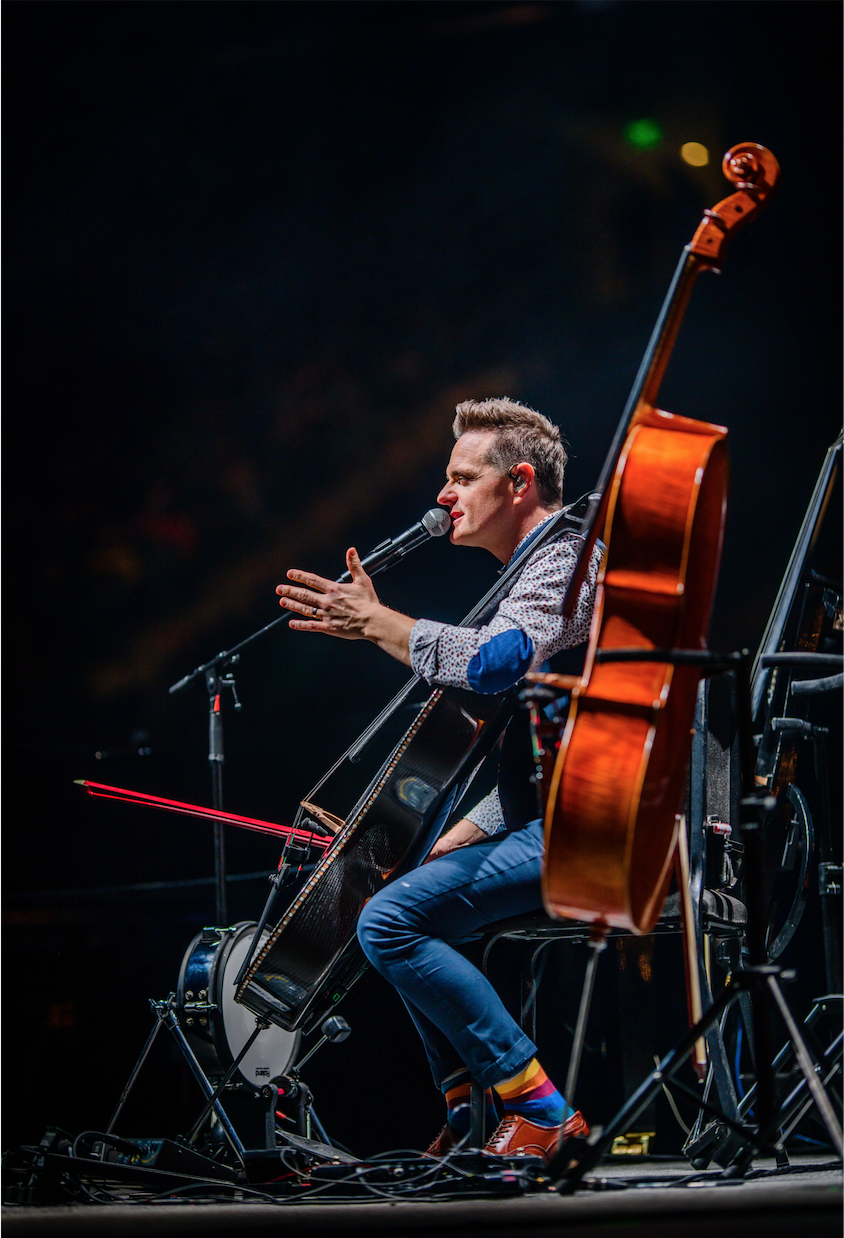 "I discovered that the people we have lost are not lost at all, and the holes they leave in us are not meant to be filled with someone or something else. Instead they're mindful, intentional places meant for us to go to take refuge and reunite with them. There have been times when I've been performing, or listening to music, or struggling with inadequacy but she was there...and she somehow got messages through to me just when I needed them."

Through his TEDx performance, Nelson will take audiences through a focused visualization meant to help them reconnect with someone they have lost. As his musical gateway to the experience, he will play his mom's favorite song, one that until this moment he has not found the courage to play in public.

"I want people to find a meaningful way to offer forgiveness, or ask for forgiveness, or ask for help, as I have done so many times. If I can help someone discover that these people are still with us, still invested in us, that is my whole purpose of this presentation."
Don't miss TEDxSaltLakeCity this Saturday, 9/19, streaming live from Kingsbury Hall!

Along with Steven's performance, you can also catch two alumni of the U School of Dance in their TEDx debuts:

Robin Konie
Creativity is an act of rebellion

Alicia Ross
A new perspective on a dancer's movement and emotion

View the full TEDxSaltLakeCity lineup and to purchase your virtual ticket here!