By Emeri Fetzer

On July 17th, musicians from around the country will come together to create an online musical experience in honor of their colleague and friend, Jed Moss, commemorating the first anniversary of his untimely death.

This endeavor is an apt tribute to a musician who collaborated so brilliantly with artists across a range of abilities and styles. He elevated the musicianship of everyone he worked with.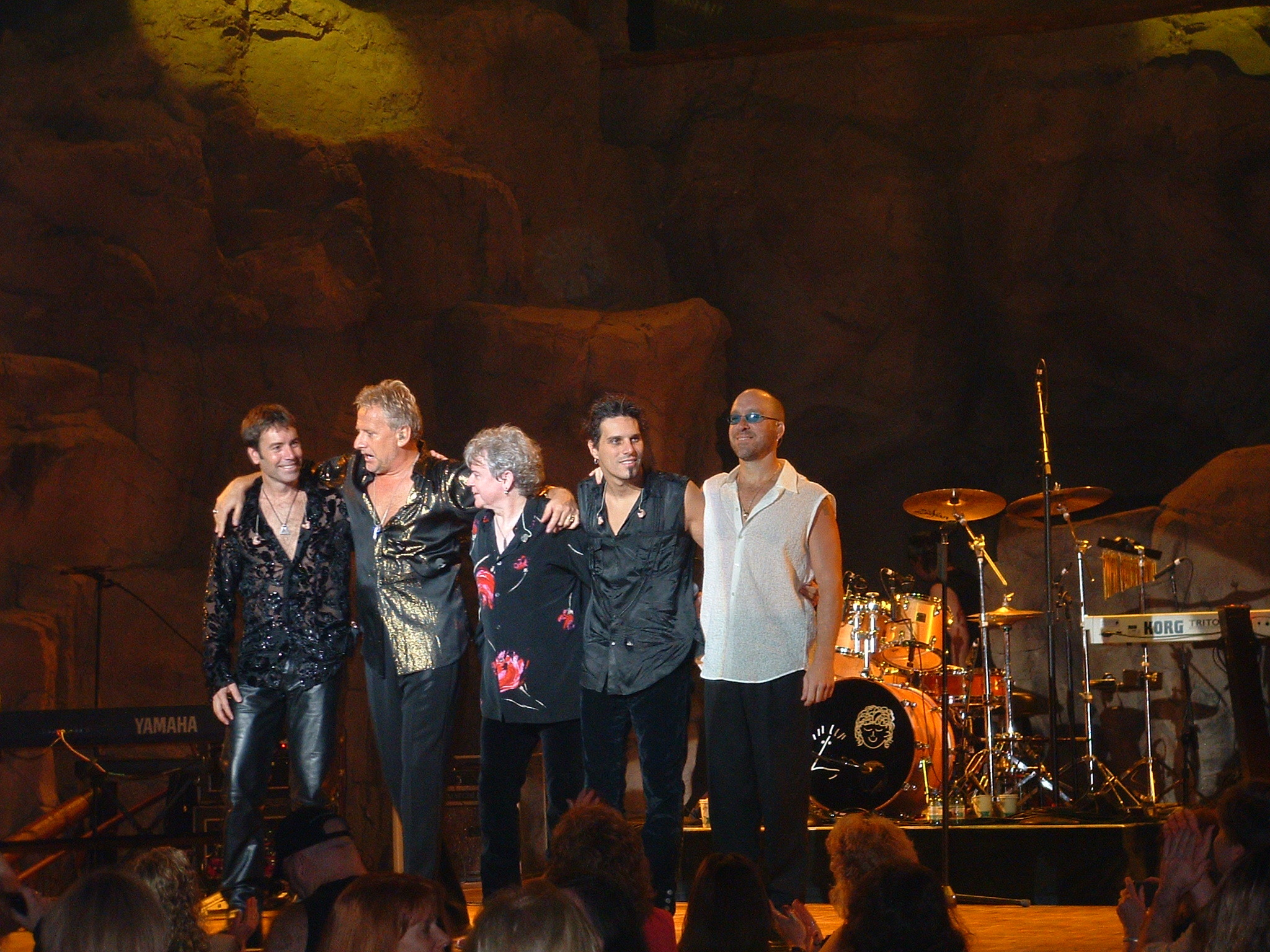 Jed Moss with members of Air Supply

To honor Jed Moss through an evening of music is not only fitting, but profoundly healing in challenging times. "It reminds us, at a time when we have all lost work due to COVID-19 and are struggling, why we have chosen to make music in the first place," said childhood friend and lifelong musical colleague, soprano Leslie Mauldin.

Jed's colleagues planned to establish an annual memorial concert in his honor long before the coronavirus pandemic. They wanted to not only celebrate his life and work, but to foster musical collaboration and raise funds for a collaborative piano endowed scholarship in his name.

Then in early March, musicians quickly saw performances and gigs dry up for the foreseeable future due to social distancing measures. Often living paycheck to paycheck, they confronted the destruction of their livelihoods, while facing the inability to practice the artform they dearly love.

They decided to move the Jed Moss Memorial Concert online to uplift both artists and audiences.
"It reminds us, at a time when we have all lost work due to COVID-19 and are struggling, why we have chosen to make music in the first place."
For Mauldin, planning the concert has been cathartic, offering a chance to channel vivid memories through music. As he did in person, remembering Jed has allowed his friends to revisit why they love music. "Even in the midst of the worst, most trying rehearsals, he was always able to bring that innocence and freshness into a professional space," explained Mauldin.

Mauldin and her daughter, fellow soprano Micaela Gage Hulsey, will sing "Sull'aria… che soave zeffiretto" from Mozart's "Le nozze di Figaro," a piece she and Jed have long loved. Paying this tribute to "Uncle Jed" has helped both of them grieve. "When we sing it feels like the heart of our family has Jed in it," said Mauldin. "His music touched Micaela's life and touched her phrasing, and that never goes away."

Like so many of Moss's collaborators, Mauldin is forever impacted by the soul of Moss' musical ability.

"Jed's greatest legacy is the way he deeply understood a collaborative phrase. It's his phrasing that I will always miss -- I reach for it. Having had it almost all my life, I feel like now I've had some kind of artistic amputation, something missing, a phantom phrase I can still hear and feel."

Friend and flutist Tina Castellanos said, "What Jed knew about music, and the kind of person he was, has made me a better person and musician. He made everyone feel like you were his best friend, like you were the only person in the room."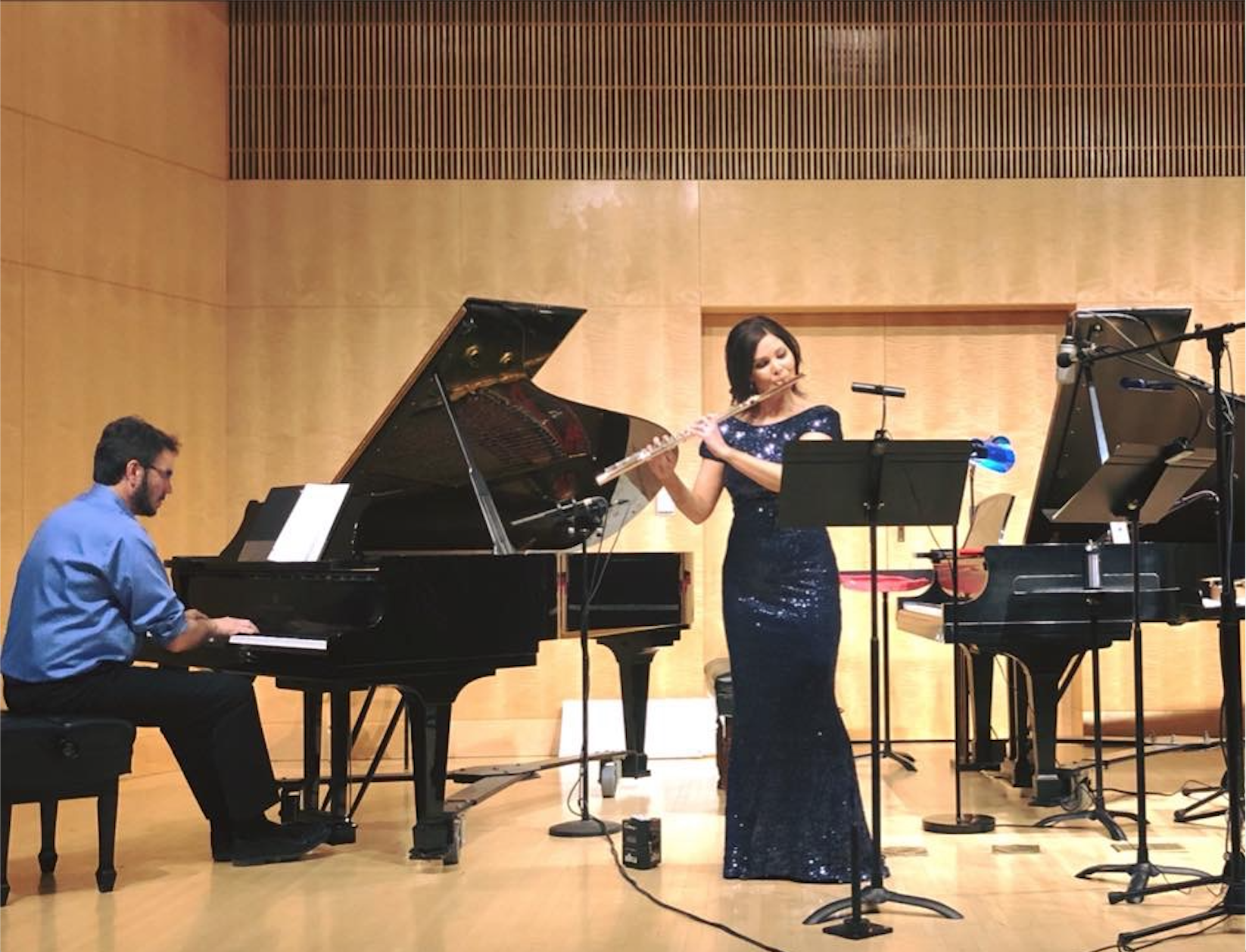 Jed Moss and Tina Castellanos performing "Deep Blue"

The concert includes footage of Castellanos and Moss performing Ian Clarke's "Deep Blue" in a 2018 recital. An ethereal and melodic composition, the piece was one of many the pair chose in an evening themed around the ocean.

When Jared Oaks, Music Director of Ballet West, first heard Jed Moss in concert at BYU he thought, "Finally, someone who plays with the kind of tone and musicality I aspire to." When the two later connected through Salt Lake City musical circles, especially at Ballet West, they became good friends.

"One of my fondest memories was working with [Jed] on Fritz Cohen's two-piano score to 'The Green Table,' an immensely powerful ballet by Kurt Jooss," Oaks recalled. "Jed could melt into the music and into the ensemble, because his ego never stood in the way. I think that's one of the attributes that made his musical expression personal, powerful, and pure. Jed always seemed to be in a state of discovery."

For the memorial concert, Oaks decided to honor their common background with his arrangement of the hymn "All is Well." He was inspired by Utah music greats Grant Johannesen and Leroy Robertson.

Violinist Will Hagen was in awe of Moss's versatility, and also his humility. "He had a naturally eloquent way of playing that did not at all seem like a decision to try and sound a certain way -- so off the cuff and natural, but so polished at the same time."

In his many opportunities to collaborate and perform with Moss, Hagen remembers feeling deeply valued. They played together on an instrumental track for Air Supply, thanks to Moss' recommendation.

"He never talked about this, but he was a literal rockstar," Hagen said. "He had been to Myanmar, Burma, every country in South America...he was unbelievably well-traveled and yet he would ask me about my experiences and perspective. Even though he was older than me, much more experienced than me, he always made me feel so good about myself."
Will Hagen and Jed Moss

Hagen and his wife, violinist Andrea Ashdown, will honor Moss through a work for two violins by black composer Joseph Bologne, Chevalier de Saint-Georges. Hagen respected Moss' unfailing championship of diverse composers, especially those who were lesser known or celebrated. Hagen knows his late friend and mentor would appreciate the selection.

These voices represent the countless musical collaborators, friends, and family who miss Jed Moss deeply, and are eager to preserve and promote his passion for the craft, and his zest for life.

As Mauldin explained, "Musicians can heal worlds in times like we are experiencing. It's where we go. We write, we produce, we create. We rage against sadness with music."

The Jed Moss Memorial Concert will air online on the U School of Music's YouTube channel at 7:00 PM on Friday, July 17th. While free of charge, gifts to the Jed Moss Collaborative Piano Scholarship are welcome and encouraged. The program will include archival footage alongside new performances.

Once established, the Jed Moss Collaborative Piano Scholarship Endowment will be the only scholarship that specifically supports students studying collaborative piano at the University of Utah School of Music. To date, $14,000 of the $25,000 needed to establish the endowment has been raised. Jed's colleagues hope to raise an additional $5,000 through this concert.