Here they are! The College of Fine Arts 2019 Outstanding Seniors. Each year, an outstanding senior from each of the academic units within the College of Fine Arts are nominated by their Department/School. This award recognizes the academic achievements, artistic and/or scholarly accomplishments, and their commitments to their areas. These outstanding seniors continue the CFA's tradition of sending strong creative leaders out into the art world. We have been honored to have you as students and will be looking on with excitement to see what you do in your next chapters. Congratulations to all of you, we can't wait to see what amazing things you do!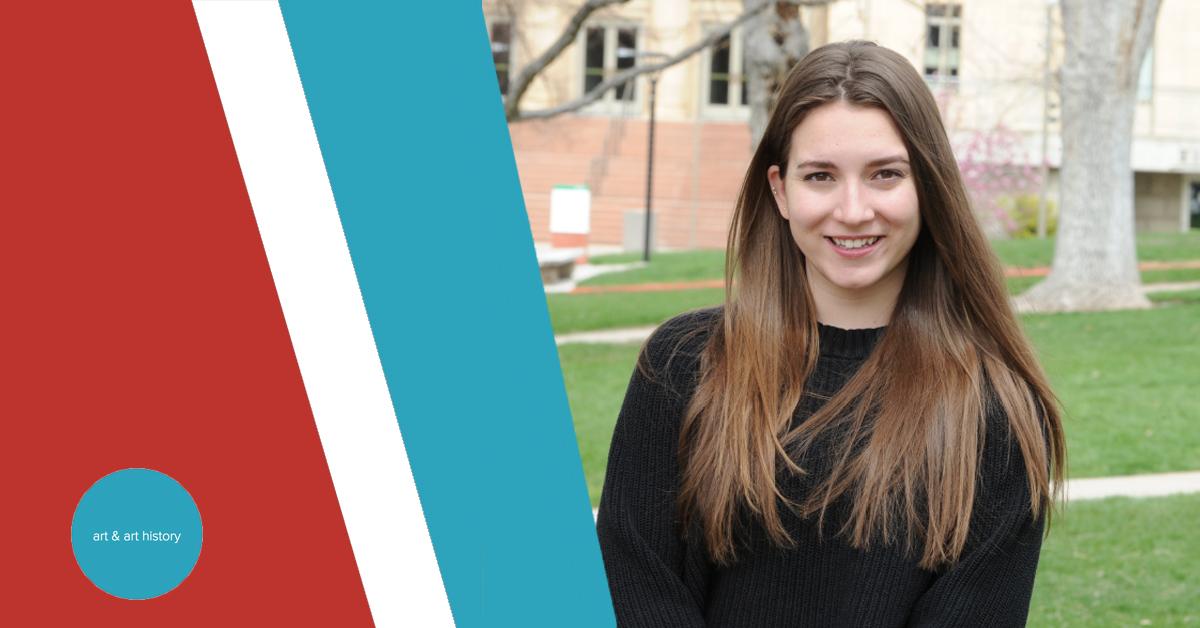 DEPARTMENT OF ART AND ART HISTORY
Name: Vasiliki (Kiki) Karahalios
Majors (including emphases) and minors: HBA Art History
Hometown: Salt Lake City, UT
Three words that describe you: Passionate, Creative, Ambitious
Favorite CFA class or teacher: Prof. Lela Graybill has been crucial to my development as a student and scholar, and my favorite class has been her Art of the Revolutions course.
Most memorable moment at CFA:One thing you learned at CFA: I've learned the breadth of fine arts as a discipline and the specific niche it occupies in history. While I've always had an affinity for art, it was here that I came to understand the complexities of visual culture through research and coursework.
What inspires you: My professors have inspired me by way of their research and commitment to art history. By watching and listening to them that I've been inspired to take art history seriously as a discipline and profession.
Summary of major accomplishments both on and off campus: Participated in research for 3 years, internships with the Utah Museum of Fine Arts, 15 Bytes, and the Supreme Court of the United States, teaching fellow in art history through the Clemente Humanities Course, Undergraduate Research Scholar, presented research on Capitol Hill, Undergraduate Research Symposium, and Oxford Consortium for Human Rights.
One sentence that describes your work: As a student in the CFA, my research has thus far included 19th-century European and American art. Senior thesis: "The Unassuming Subversion of Jacksonian-Era Democracy: An Analysis of Mary Edmonia Lewis's Minnehaha and Hiawatha of 1868".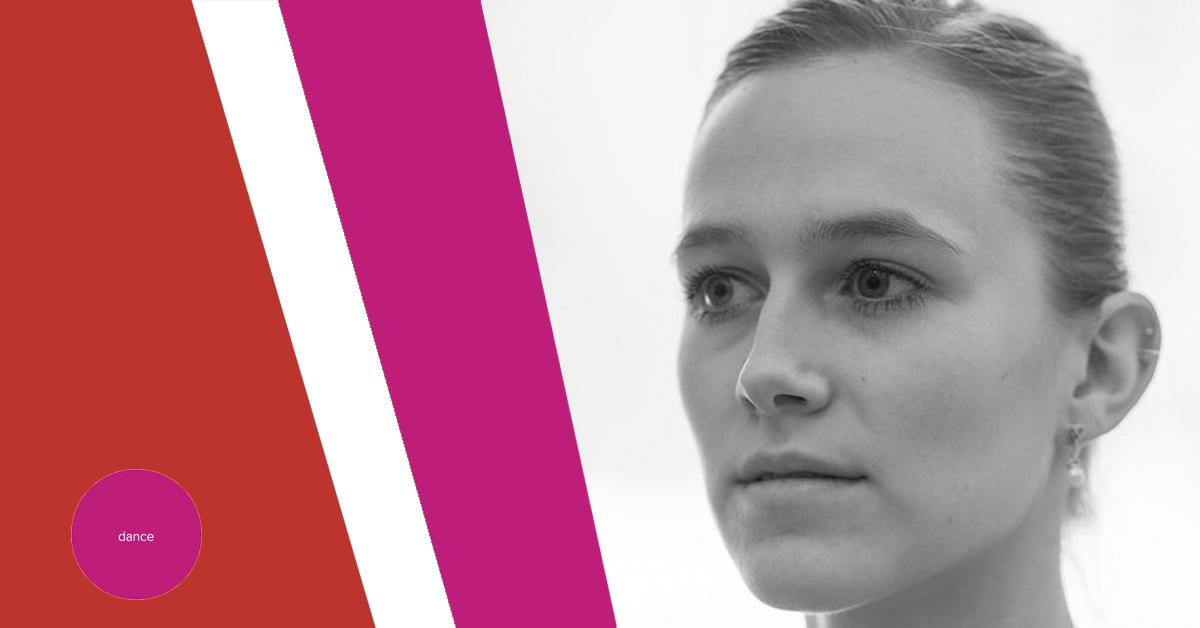 SCHOOL OF DANCE
Name: Tia Sandman
Majors (including emphases) and minors: BFA Ballet; BS Biology w/ environmental & organismal emphasis (in progress)
Hometown: Murrells Inlet, SC
Three words that describe you: Resolute, Compassionate, Intuitive
Favorite CFA class or teacher: I am thankful to all of the CFA professors, advisors, and leaders I have worked with throughout my time here. They have each aided my growth, and I could not pick just one to be my favorite.
Most memorable moment at CFA: Working with Roderick George and performing F.E.M.Queen definitely impacted me as a dancer and a person -- my dancing changed, I discovered a sense of personal agency, developed incredible relationships throughout the process, and let's not forget my knee bleeding ALL over the MCD stage during the final performance.
One thing you learned at CFA: I learned how to be confident in my choices.
What inspires you: Honesty and humility.
Summary of major accomplishments both on and off campus: Was a Ballet West Trainee for two years, and maintained a strong relationship with the company throughout my college career resulting in administrative leadership roles within the Academy Lead the Emerging Leaders Council in the College of Fine Arts, attended an Alternative Break in Arcata, CA to preserve and protect coastal ecosystems (Bennion Center) organized, planned, and lead an Alternative Break in Salt Lake City to support local refugees and human rights (Bennion Center), traveled to Aspen, CO to perform in a Beatles themed show choreographed by Melonie Buchanan Murray & James Wallace Danced professionally with Texture Contemporary Ballet for the 2018 summer season, privileged to serve as the Senior Alternate SAC President alongside Madeline Driver (SoD), traveled to New York City with a wonderful group of women to perform at New York Live Arts for Michele Wiles/BalletNext (CFA).
One sentence that describes your work: My work is reflective of where I am at that point in time; it is always genuine to who am I and who I aim to become.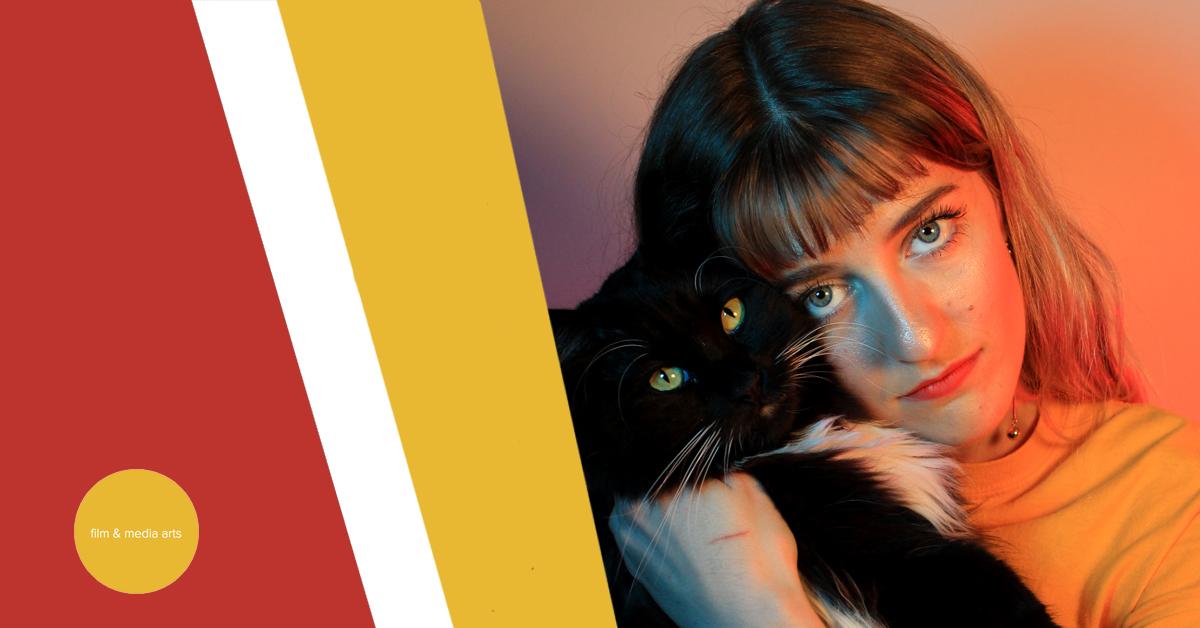 DEPARTMENT OF FILM & MEDIA ARTS
Name: Taylor Mott
Majors (including emphases) and minors: Honors Bachelor of Arts in Film and Media Arts: Animation Emphasis
Three words that describe you: Outspoken, proactive, curious.
Favorite CFA class or teacher: I've taken so many classes I loved, but any class I've taken from Sonia and/or Miriam Albert-Sobrino has been so useful. Their teaching styles are similar - caring, enthusiastic, and so, so knowledgeable. They're constantly creating to share their process and experiences. How they handle a heavy load and show such support to their students inspirational.
Most memorable moment at CFA: My senior thesis piece, The Guest, was by far the largest and most stressful set I've put together, but amazing people helped push it through. It was an absolute dream to have all my talented and hardworking friends on this crew. They made the set so positive, fun, and smooth. I cannot thank them enough. They faced challenges with a great attitude and continually helped me have fun on that stressful thesis shoot.
One thing you learned at CFA: Finding the spaces you can fill and the opportunities you can make will impact everyone.
What inspires you: Good people, museums, nature, animals, pleasing colors, and Swiss Army Man (2016).
Summary of major accomplishments both on and off campus: My involvement in the CFA has shaped a lot of my experiences. Three years with Artsforce coached me on professionalism as an artist. Being the 2017-2018 undergrad rep for film on the Student Advisory Commitee gave me the opportunity to review and approve student grants. 2018-2019, I have been the undergraduate representative on the search commitee for the new head of the film department. In the department, I've been focused on creating opportunites - fall 2015, I started the first animation club. We've made three successful trips to Creative Talent Network Animation Expo, all on grants funded by the college. From that experience, and being a student leader for the 2017 Animation Career Trek, I organized and led the 2018 Animation Career Trek to Los Angeles, scheduling tours with animation studios and mixers with professionals I had befriended in LA. Outside of campus, I interned at a local media company the summer of 2017. The summer of 2018 I was hired to do an internship at a post production house in Hollywood, Los Angeles. Both places I worked with stellar people that supported me and taught me many things. With artistic endeavors, I am leaving with a diverse body of work. My senior thesis has been a year long process - a three part project, incorporating research on political metaphors in Spanish Cinema and research on family separation at the US / Mexico border, into a short film Stled The Guest. This project received funding from the Undergraduate Research Opportunity Program, the UROP small grant, and the Ivory Homes Capstone Grant. Other live action works include Close to Home (Jury Special Mention Award), After 10:34 PM, and Tea Time (Best Genre Award). Animated works include Tenacious Two.
One sentence that describes your work: Weird, yet accessible.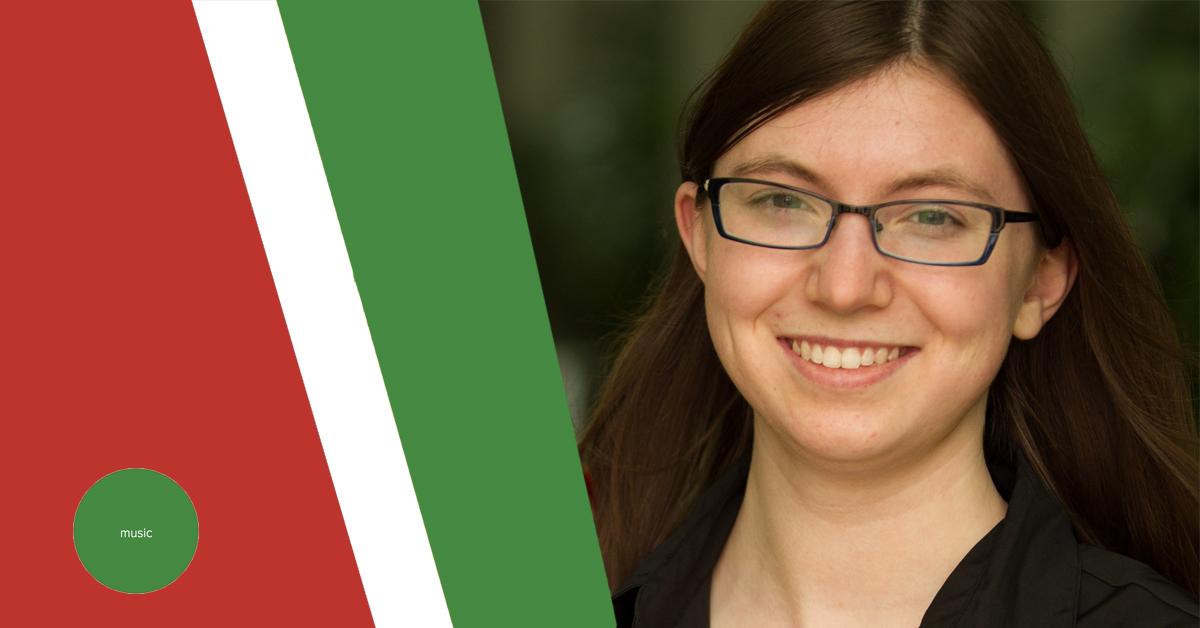 SCHOOL OF MUSIC
Name: Paisley Tarboton
Majors (including emphases) and minors: Music – Violin Performance emphasis, Biomedical Engineering
Hometown: Logan, Utah
Three words that describe you: Collaborative, Cheerful, Dependable
Favorite CFA class or teacher: The Chamber Music class, especially participating in the Honors String Quartets, taught me the most throughout my experience in the school of music. In this course, we had coaching every week from incredible instructors including Jerry Elias, Hasse Borup, and Kasia Sokol-Borup. They brought a vast wealth of knowledge about the music we were working on, and challenged us to consider every single note in conveying the emotion of the music to the audience. However, one of the most important elements of the Honors String Quartets was not the instruction from professors, but working with fellow students who brought an increased level of excellence to every single rehearsal, and pushed me to do the same.
Most memorable moment at CFA: My most memorable moment in the College of Fine Arts was performing in the orchestra pit for Prokofiev's ballet Cinderella. Prokofiev's music is both intensely challenging and absolutely gorgeous, so we had to be at the top of our level every moment. Performing that music while working with the phenomenal dancers of the ballet department was exhilarating.
One thing you learned at CFA: Almost everything we do is a skill that can be practiced. Many tasks that seem insurmountable can be tackled the same way as learning the violin: break the challenge into as small of pieces as needed, and practice.
What inspires you: I am inspired by working with people who strive to always continue improving because they believe in the importance of what they do.
Summary of major accomplishments both on and off campus: 4 years participation in the Utah Philharmonia orchestra, serving as a section leader or assistant section leader for select concerts. Member of the Mount Olympus or O.C. Tanner Honors String Quartet for 3 years, performing quartets by Grieg, Haydn, Mozart, Beethoven, and Mendelssohn. We also premiered several works by student musicians including String Quartet by Arcadio Rodriquez and Quartet with Electronics by Pedro Vazquez. Performing Junior and Senior Solo Recitals including concertos by Sibelius and Wieniawski and Sonatas by Bach, Beethoven, and Mendelssohn.
One sentence that describes your work: I aim to convey emotion in music through beauty of sound and precision.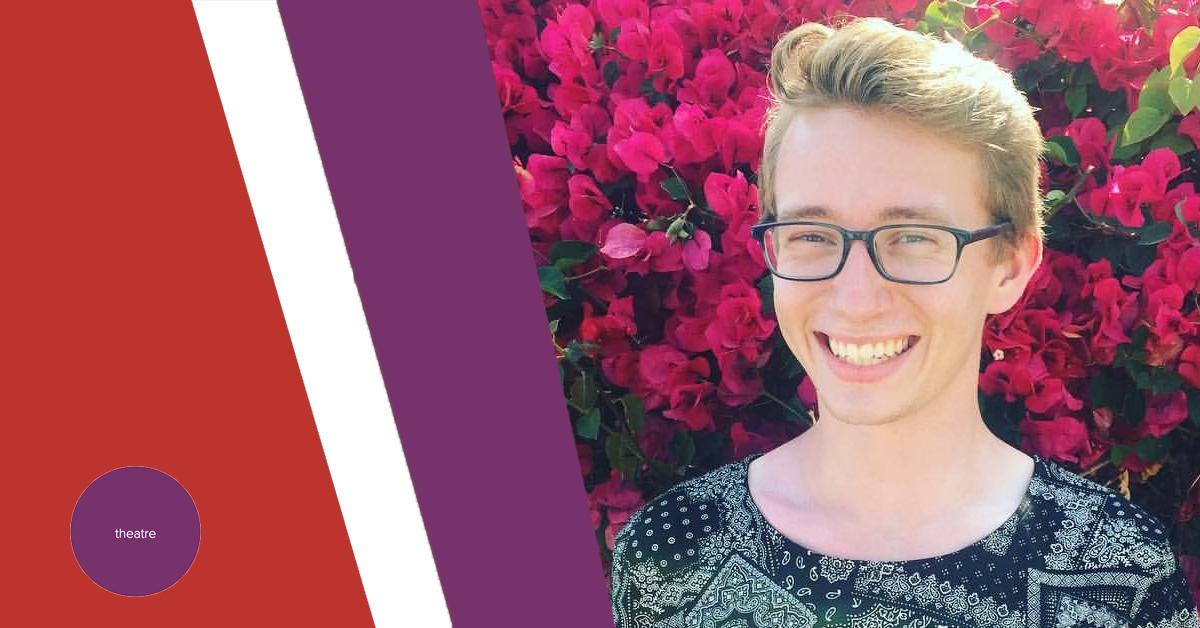 DEPARTMENT OF THEATRE
Name: Gavin Yehle
Majors (including emphases) and minors: Actor Training Program & Stage Management
Hometown: Salt Lake City
Three words that describe you: Confident, Sassy, Organized
Favorite CFA class or teacher: Amber Lewandowski. But really there are too many to name. Thank you to all of my teachers!
Most memorable moment at CFA: Going to London on the theatre study abroad program. There are so many moments within that that, but being able to see world class theatre with some of my best friends in an amazing city was well worth it.
One thing you learned at CFA: More than just learning about theatre or how to stage manage or act or design, I learned what it means to be human and how I fit into that. I learned an insatiable desire to better myself. This is only the start.
What inspires you: Sparking joy and inspiring people to think in a different way. I love how art can effect change and get to people in a way that other mediums can't.
Summary of major accomplishments both on and off campus: I've participated in 13 department of theatre productions in various capacities ranging from acting, to stage managing, to designing. I've also worked at various other theatres in the valley including Pioneer Theatre, Salt Lake Acting Company, and The Grand Theatre. I always try to help to better the places that I work at, and have helped create and install various improvements to the department including video and cue light systems.
One sentence that describes your work: I strive to make work that I am proud of and that will bring joy to me and those that I am working with.