The University of Utah School of Music extends a warm welcome to its newest tenure-line faculty members. Each distinguished in their own right; they offer a wealth of knowledge and experience in each respective area here at The University of Utah.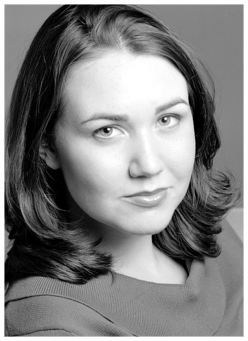 Emily Mercado, Choral Music Education
Emily Mercado began her appointment as Assistant Professor of Music Education at the University of Utah in July 2018. Mercado recently completed her Ph.D. at Louisiana State University. Before attending LSU, she taught choir for nine years at Crescent Valley High School and Cheldelin Middle School in Corvallis, OR. Mercado also held the post of Associate Conductor of the Corvallis Repertory Singers. She received her Master of Arts in Teaching (2006) and Bachelor of Arts (2005) from Oregon State University.
Mercado has presented at state, regional, and national conferences including the Society for Music Teacher Education Symposium and NAfME's Research and Teacher Education National Conference. Primary research interests include the use of religious music in the public schools, multicultural music education, and popular music education. Mercado served on the Oregon Music Education Association and Oregon American Choral Directors Association for eight years. While in Baton Rouge, Mercado also enjoyed serving as honor choir conductor and performed regularly with Red Shift Choir.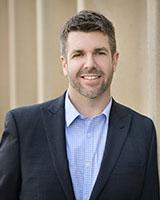 Michael Sammons, Percussion
Michael Sammons, D.M.A. serves as the Percussion Area Head at the University of Utah. Sammons is recognized as a versatile performer in solo and chamber, symphonic, marching percussion arts and non-western musical styles. In addition to his work with the Utah Symphony Orchestra, he consistently performs with the Utah Opera, Ballet West Orchestra, Pioneer Theater Company, Utah Chamber Artists and is a frequent guest with NOVA (New Music Chamber Series). His work can be heard on ESPN, local media outlets and diverse recording projects including the Utah Symphony Orchestra.
Sammons has appeared extensively throughout the U.S. and in Brazil as a guest artist and clinician including multiple performances at the Percussive Arts Society International Convention (PASIC), Universidad Federal de Rio de Janeiro and de Recife in Brazil, various Percussive Arts Society's "Days of Percussion", National Association for Music Education, and numerous state Music Educators Association Conventions as well as prominent universities across the U.S.
He has performed with orchestras in Florida, Arizona, and Alabama where he was percussionist / assistant timpanist with the Mobile Symphony Orchestra from 2008-2012. Sammons is an artist endorsee for Vic Firth Sticks/Mallets, Remo Drumheads, Sabian Cymbals, Grover Pro Percussion and a Yamaha Performing Artist.

Sammons as served as an elected member of the Executive Committee for the Percussive Arts Society as well as other appointments including University Pedagogy Committee Chair, Education Committee and Collegiate Committee founding member. From 2013-2016, Sammons served as President for the Utah PAS Chapter, which won the award for "Chapter of the Year" in 2015. He is a contributing author to Percussive Notes and PAS Educators' Companion as well as text and video in the 3rd edition of Teaching Percussion by Gary Cook, a percussion methods book used worldwide. In addition, he has commissioned several new works for percussion by prominent composers including Anders Koppel, Dwayne Rice, and Christopher Deane. Sammons previously served as Assistant Professor of Music and Director of Percussion Studies at the University of South Alabama from 2008-2012 where he founded and established the USA Jag' Drumline, USA Steel Band and World Music Group, touring extensively throughout the region. Sammons continues to direct the Treasure Coast Percussion Camp in his hometown of Vero Beach, FL., founded in 2005.

Michael Sammons received his Doctorate of Musical Arts degree in Percussion Performance from the University of Arizona, where he served as Graduate Teaching Assistant and Director of the UA Steel Band Program from 2003-2007. He received the 2007 Outstanding Graduate Teaching Assistant award for the UA College of Fine Arts. He earned the Master of Music degree in Percussion Performance from the University of Arizona in 2005 and the Bachelor of Music degree in Music Education, with a Performer's Certificate, from the University of Florida in 2002. His travels abroad include Trinidad, Ghana and Brazil.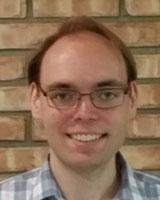 Paul Sherrill, Music Theory
Paul Sherrill is a music theorist whose research explores the relationships between musical categories, meaning, and usage, particularly in eighteenth-century Italian opera. Before joining the University of Utah as an Assistant Professor of Music Theory, he taught in visiting positions at The College of Wooster in Ohio and at Georgia State University. He holds a B.A. in Music from Yale University (2009) and a Ph.D. in Music Theory from Indiana University (2016).One of his areas of research interest is the musical idiom of simple recitative, as heard in the operas by composers such as Handel, Hasse, Mozart, and Rossini. His article "Galant Recitative Schemas," coauthored with Matthew Boyle and published in the Journal of Music Theory, reveals a small lexicon of melodic formulas that are the basis of Italian recitative's musical grammar and expression. This article received the Journal of Music Theory's 2016 David Kraehenbuehl Prize and the Society for Music Theory's 2017 Emerging Scholar Award for a recent article. Paul's ongoing research on recitative explores the expressive associations of particular melodic formulas, the categorical nature of its irregular musical meter, and its function as a musical topic in aria-like contexts.

His other current research project is an exploration of the way that musical forms and genres help musical gestures to create theatrical meaning. This was the subject of his dissertation, "The Metastasian Da Capo Aria: Moral Philosophy, Characteristic Actions, and Dialogic Form," which won the Dean's Dissertation Prize from Indiana University's Jacobs School of Music. The dissertation applies the concepts of dialogic and rotational form (from Hepokoski and Darcy's Elements of Sonata Theory) to develop a theory of the da capo aria. He has also explored the expressive role of form and genre in Mozart's operas, on which subject he has a forthcoming article in Music Theory Online.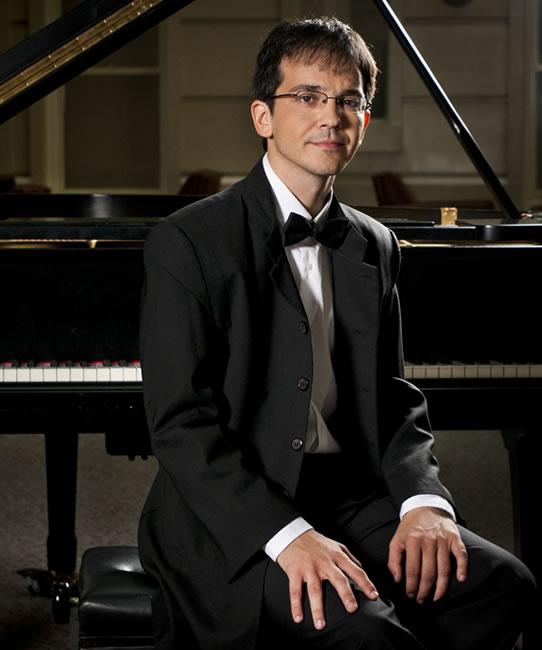 Viktor Valkov, Piano
Winner of the 2012 New Orleans International Piano Competition, Viktor Valkov has been hailed as a "lion of the keyboard" and "sensational" (Wiesbadener Kurier). A winner of Astral's 2015 National Auditions, he recently gave a critically acclaimed recital in London's Wigmore Hall, and appeared as soloist with the Louisiana Philharmonic, Baton Rouge Symphony, the Acadiana Symphony, and West Virginia Symphony.

Mr. Valkov has appeared frequently as a recitalist in the U.S., Japan, Germany, Italy, Greece, Bulgaria, and Macedonia, at such venues as Carnegie Hall (Weill and Zankel Halls), Kennedy Center, Wigmore Hall, Sakura Hall (Tokyo), Heidelberg's Alte Aula, and Bulgaria Concert Hall (Sofia). Japanese tours took him to Tokyo, Toyama, Yokohama, Okinawa, Kanaya, and Okayama. In the US he has appeared at the Texas Music Festival, Orcas Island Chamber Music Festival, Kingston Chamber Music Festival, and in collaboration with Martin Chalifour, Margaret Batjer, Timothy McAllister, Toby Appel, Patrick Sheridan, Jon Kimora Parker, and others. Mr. Valkov has toured Germany annually since 2002.In his native Bulgaria he has performed with most of the major orchestras and at most of the country's important music festivals. At 21 he performed Dimitar Nenov's Grande Piano Concerto with New Symphony Orchestra under Rossen Milanov, becoming the fifth pianist to perform the concerto, and the only one to do so in its entirety, while in 2007 he made his debut with the Sofia Philharmonic Orchestra.

Mr. Valkov has made a number of recordings for the Bulgarian National Radio archive and has recorded for Bulgarian National Television and Macedonian Radio and Television. Mr. Valkov's concerts reflect a vast interest in chamber music as well as lesser-known piano repertoire. He frequently performs with Bulgarian cellist Lachezar Kostov as the Kostov-Valkov Duo. Both deeply interested in broadening the repertoire for cello/piano duo, they often include such composers as Kabalevsky, Roslavetz, Schnittke, and Saint- Saëns in their programs. In 2009, the Kostov-Valkov Duo gave its Carnegie Hall debut in Zankel Hall, and in 2011 won the Liszt-Garisson International Competition, where they were also awarded the Liszt Prize and all special prizes in the collaborative artists category. In 2008, they recorded the entire opus for cello and piano by Nikolay Roslavets, released by Naxos in 2011. Their second CD, Transcriptions and Paraphrases, was released in 2015 and featured their own arrangements of Liszt's Hungarian Rhapsodies Nos. 1 and 2, and the Evocation à la Chapelle Sixtine.As a soloist, some of Mr. Valkov's recent projects included Beethoven's Hammerklavier sonata and Busoni's Fantasia Contrappuntistica. During the 2011-2012 season, he presented in concerts a program highlighting composers of the 1600's, including Froberger, Couperin, Frescobaldi, and Buxtehude, and selections from The Fitzwilliam Virginal Book. His first solo CD was a Naxos release of the complete piano music of Dimitar Nenov.