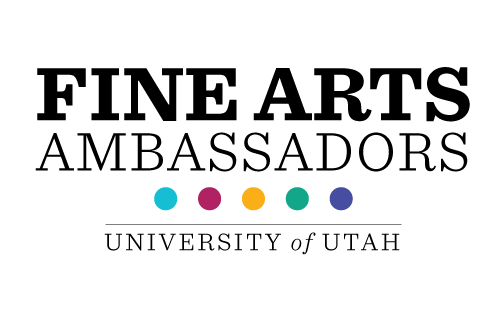 The Fine Arts Ambassadors at the University of Utah is a group College of Fine Arts alumni, now professionals active in the arts community and eager to advance the mission of the College of Fine Arts. Formed in summer of 2020, the FAA seeks to increase representation and advocacy for the University of Utah College of Fine Arts in local and national arts communities, provide mentorship to current students, and connect alumni back to the ongoing work of the College.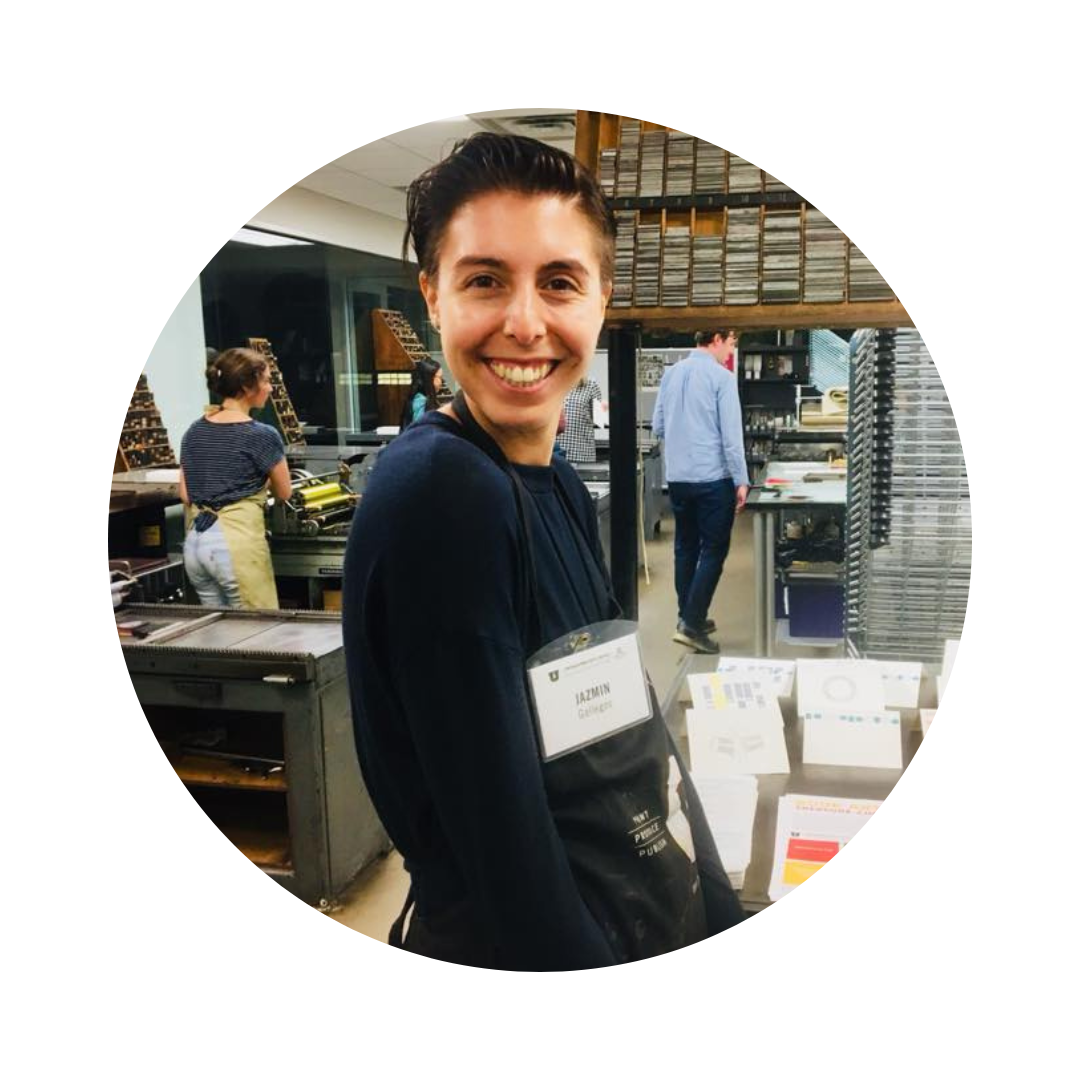 Jazmin Gallegos (she/her/hers) is the K-12 & Community Education Specialist for the Book Arts Program at the J. Willard Marriott Library, University of Utah. She teaches the History of the Book and basic bookmaking to K-12 classes across Utah. Born and raised in Salt Lake City, her interest in visual arts began at a very young age which led her to obtain a degree in Art Teaching from the University of Utah. She is thrilled to be advocating for art education in schools around Utah and hopes to continue making art including her hand-bound books in her free time. She also enjoys hot yoga, pet-sitting, hiking, kayaking, camping and relaxing with friends and family.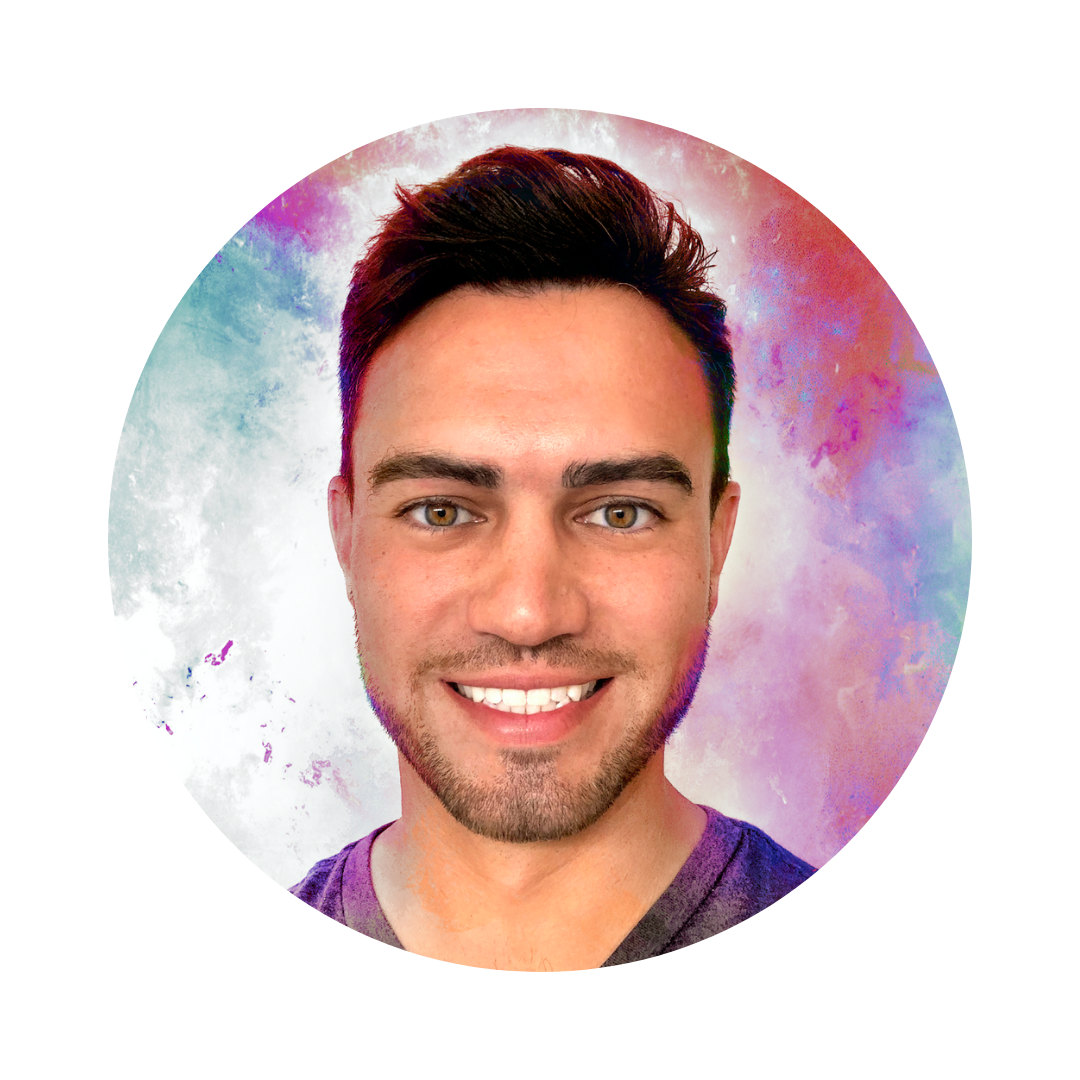 Douglas Wilson earned his BFA from the University of Utah Department of Art & Art History in 2009. Since graduating, Douglas has served in a variety of important roles within creative-based companies, with positions including Art Director, Sales & Marketing Manager, and his current position as Art & Branding Director for University of Utah Athletics. Additionally, Douglas works as a freelance artist and muralist for a variety of local and nationwide brands. These experiences have allowed Douglas to establish an active and successful career. He not only understands the business and financial aspects of art and design, but also possesses expertise in drawing, painting, sculpting, graphic design, apparel design, photography, and videography.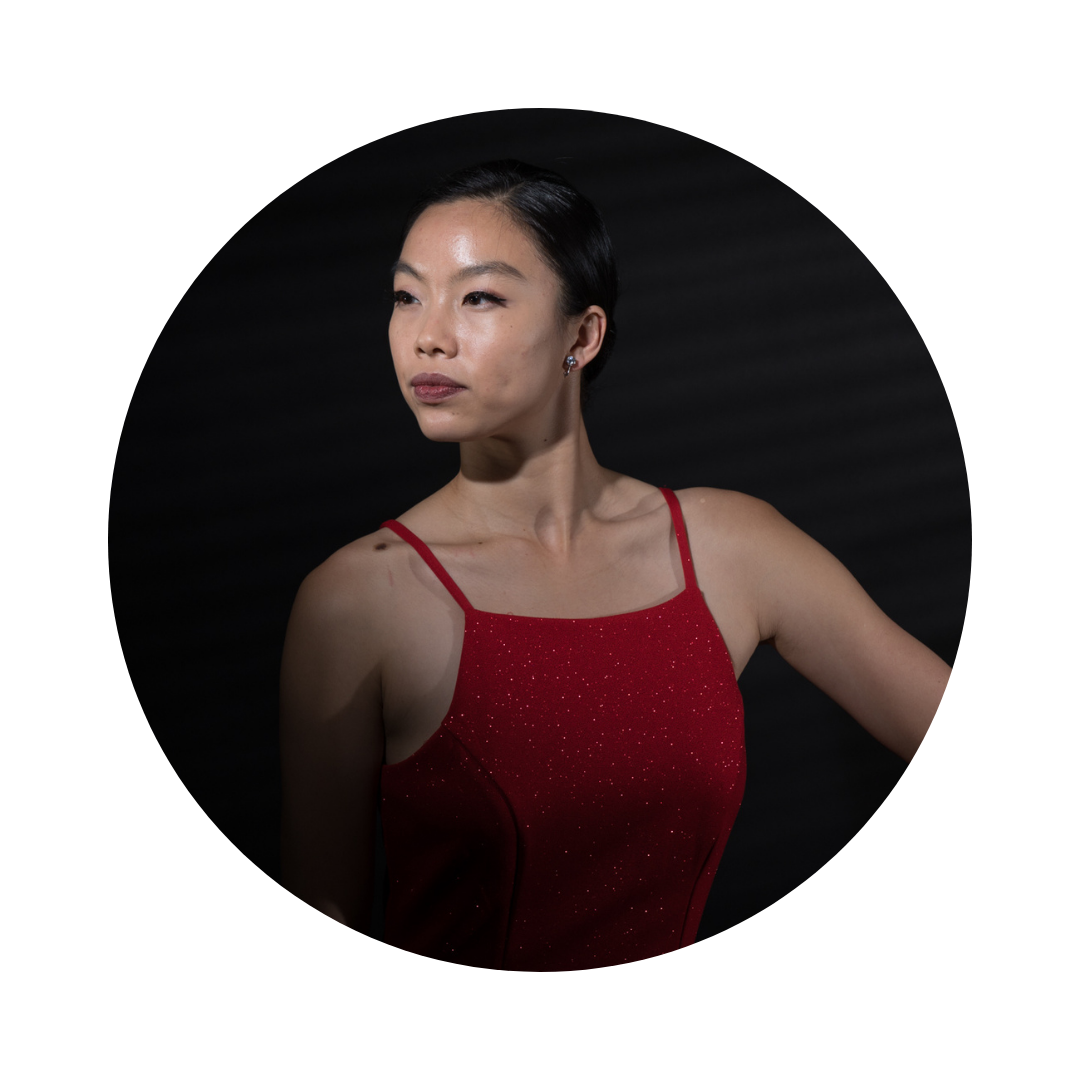 Ashley Chin-Mark discovered her passion for dance at the Hawkins School of Performing Arts in Folsom, CA under Deirdre Hawkins and Erin Hogan. Upon receiving a Youth America Grand Prix scholarship from Adam Sklute, she trained with Ballet West, Ballet Austin, Pacific Northwest Ballet, Alonzo King LINES Ballet, Oklahoma City Ballet, and Hubbard Street Dance Chicago. Ashley graduated from the University of Utah with a Ballet, B.F.A. and Strategic Communications, B.S. She holds certifications in ABT® National Training Curriculum, Progressing Ballet Technique, and University of Minnesota's UX/UI Design Program. She has taught/choreographed at Moga Conservatory, St. Paul Ballet, Reif Dance Center, Co.Mo. Collective, Northern Force Dance Company, Foothills Dance Academy, and Ballet West Academy.Professional credits include James Sewell Ballet, Akram Khan x MN Opera, NIJAD Dance Collective, Festival de Danse de Cannes 2019, Nu.topia: Tour the Mystery!, HATCH: Danceworks in Progress, RDT's Emerge, SACDT's Sign of Life, and Lexus GS Japan's Kaleidoscope Commercial. Ashley serves as Marketing Associate for Artisan E-Learning, Director's Assistant for Incheon Global Campus' International Ballet Summer Intensive (IBSI), Associate Instructor for University of Utah's Ballet Summer Intensive (UBSI), and Steering Committee Member for DanceMN.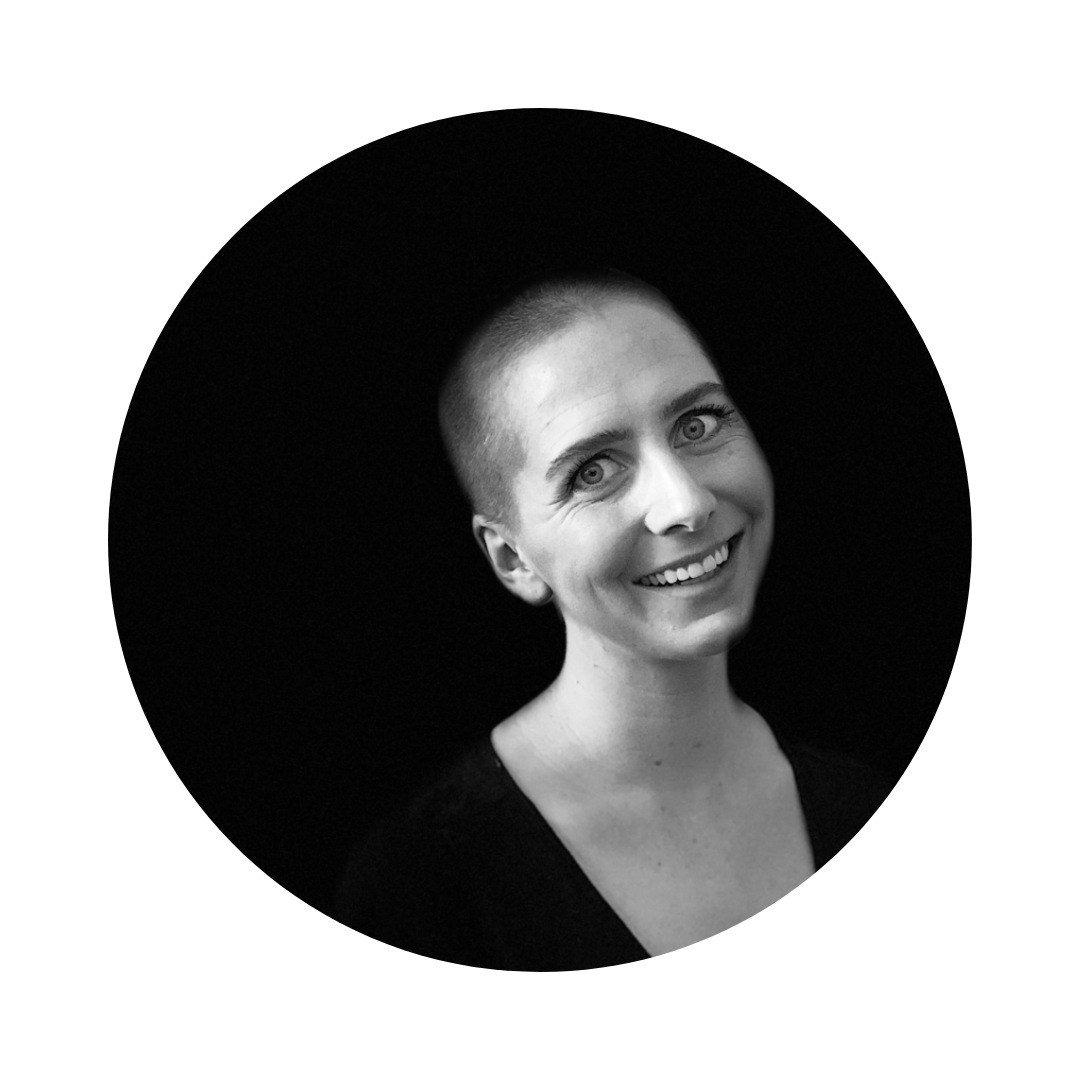 Anne Marie Robson Smock is a Brooklyn-based choreographer, performer, and dance educator. She received her MFA in Dance from NYU Tisch School of the Arts while simultaneously earning her MA in Dance Education from NYU Steinhardt School of Culture, Education and Human Development. Originally from Salt Lake City, she holds a BFA in Modern Dance from the University of Utah. She is currently adjunct faculty at NYU Steinhardt, faculty for the pre-professional youth program at Steps On Broadway, and working towards her Dance/Movement Therapy certification at the 92Y Harkness Dance Center. She has taught and had her work presented in New York, Utah, Martha's Vineyard, Colorado and Uganda. Her latest creative pursuit is crocheting baby blankets, very slowly.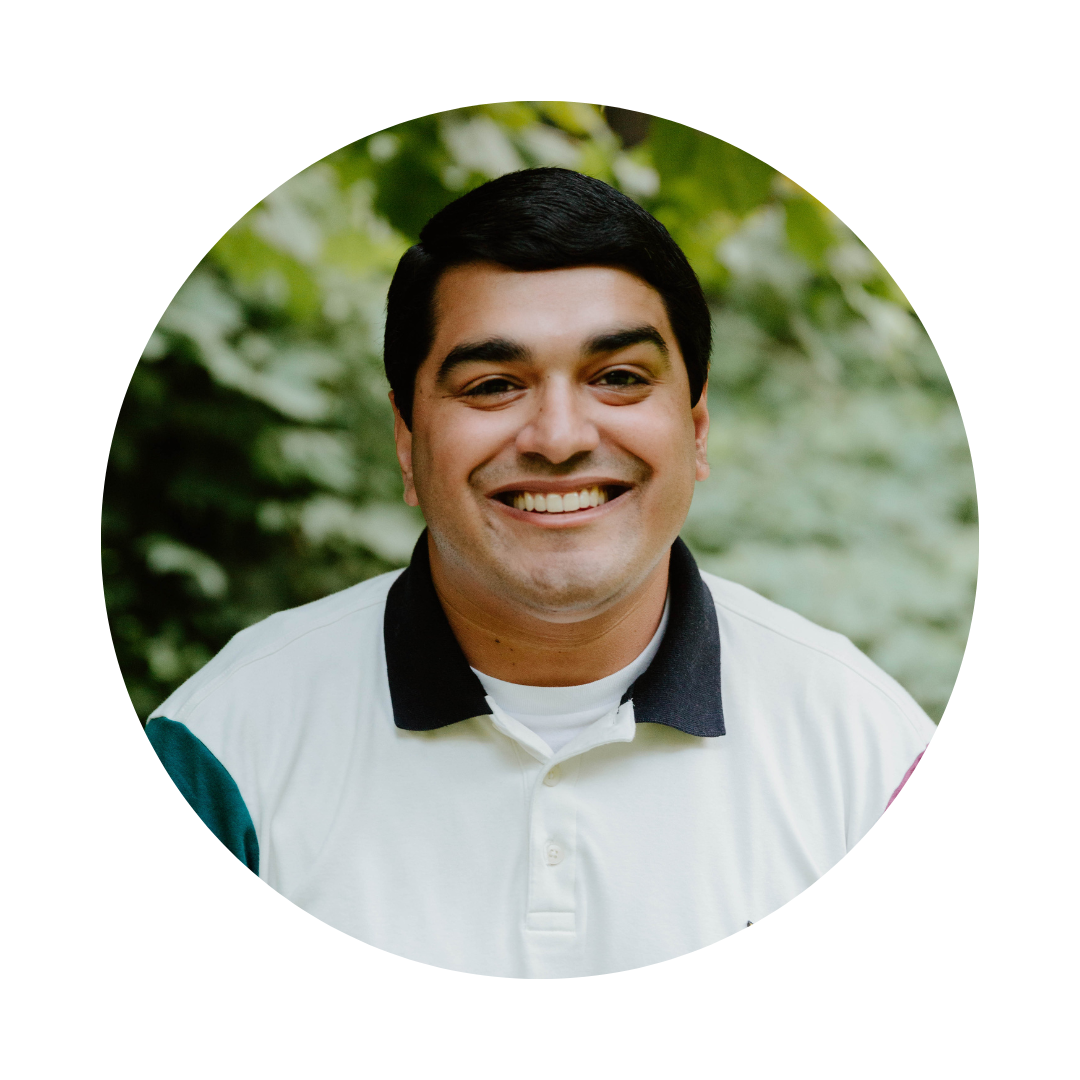 Jordan Boge is a film producer and instructor from Des Moines, IA. He holds an MFA in Film and Media Arts from the University of Utah and a BA in Communication Studies and French from Luther College. Beyond just education, Jordan's work is rooted in a range of experiential learning opportunities that have spanned the globe. These internships include TV Tours in France, Connection Events in Montréal, CNN in Atlanta, Participant in Los Angeles, and HLN in NYC. Jordan is currently located in Atlanta and working in creative marketing for CNN. Ultimately, Jordan has a passion for creating non-fiction content that brings to life the stories of the marginalized so that everyone can be seen on screen. When he is not working, Jordan enjoys obsessively rewatching Pixar movies and perfecting the best brewing practices for Masala Chai.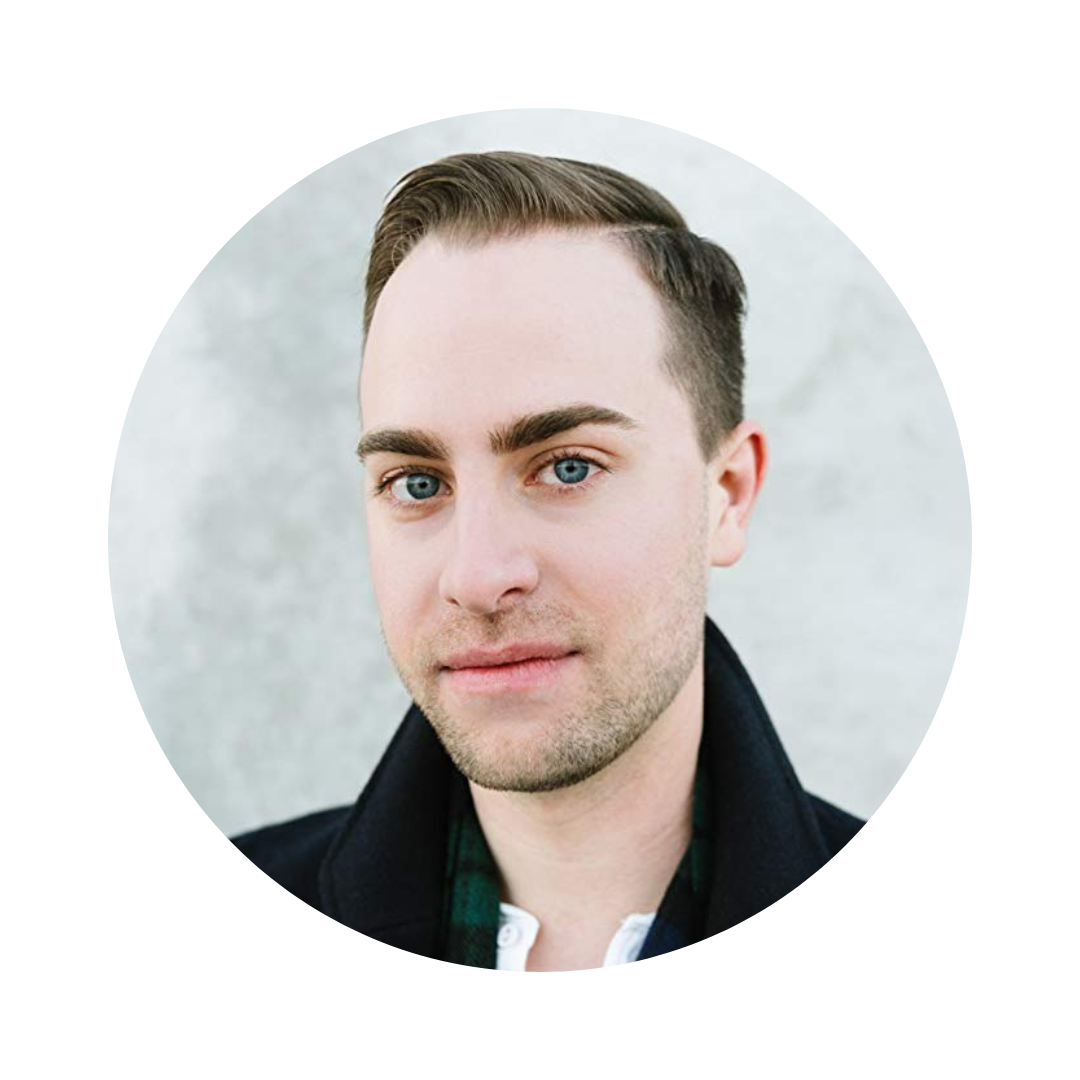 Connor Rickman is a graduate of the London Film School's MA International Film Business Program and holds a BA from both the University of Utah Department of Film & Media Arts and the Department of Theatre. Rickman has run the Production Office for several studio and network projects including HBO, Amazon, Hallmark Channel, YouTube Premium, and Facebook Watch, and has also done the same for several independent films. In his hometown of Salt Lake City, Connor co-founded Overcranked Pictures: a production services company that provides business services to writers and directors creating their own films. Connor himself took advantage of those resources when he produced and directed his first feature film The Whole Lot, completed in 2021.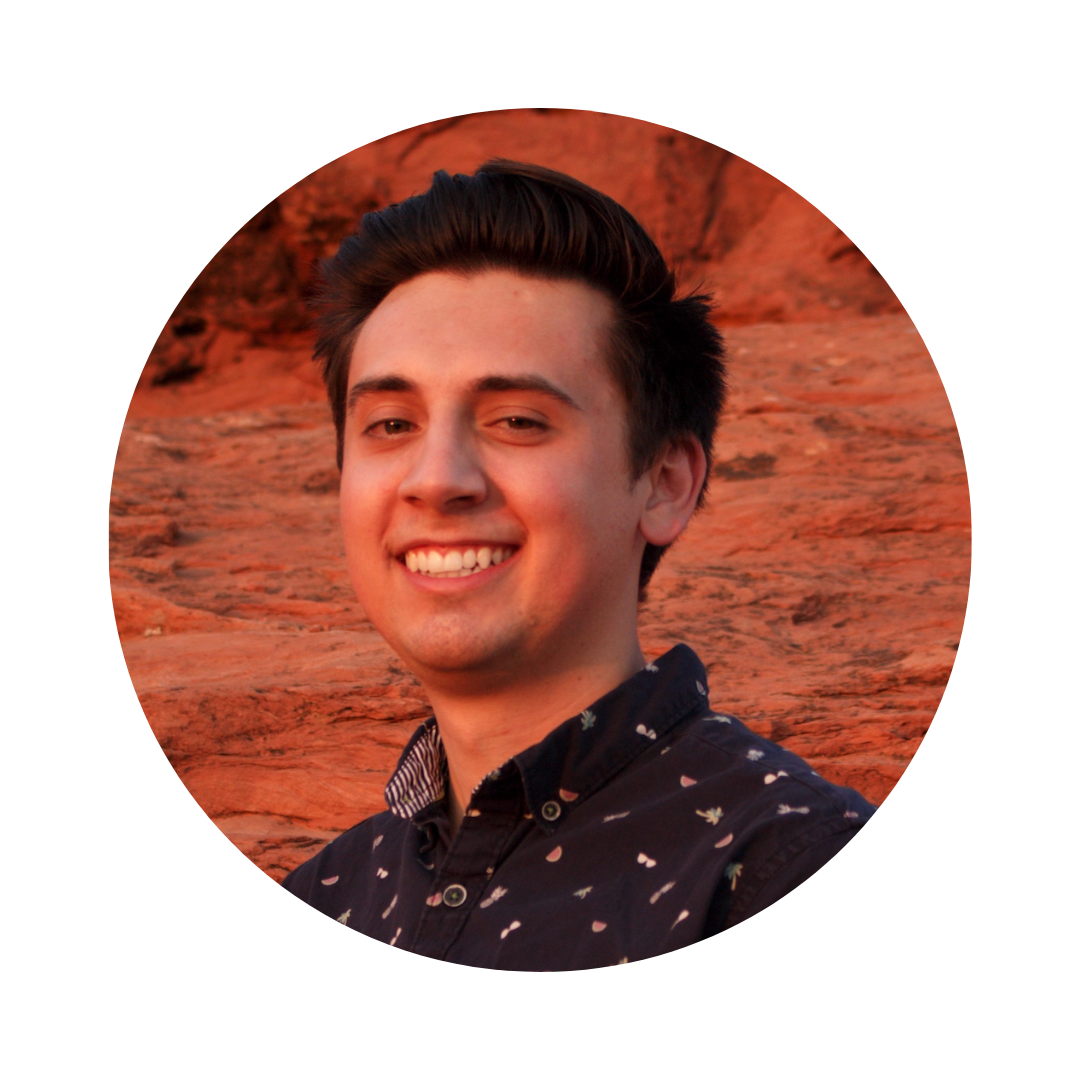 Daniel Stergios graduated in 2018 with his B.A. in Film and Media Arts, Animation and a minor in drawing. He is now the Grant and Communications Coordinator for the Salt Lake County's Zoo, Arts, and Parks (ZAP) Program. He loves working with arts and culture focused organizations and individuals. His focus is to help promote and build capacity for the wonderful work they do. Daniel's personal interests include equity, mental health, and environmentalism. He just completed his Parks & Tourism Certificate through SUU, is a Climate Change Leader through The Climate Reality Project, and an EVRYMAN Ambassador. In his free time he likes to spend time with friends, watch TV, read, and hike while taking photos.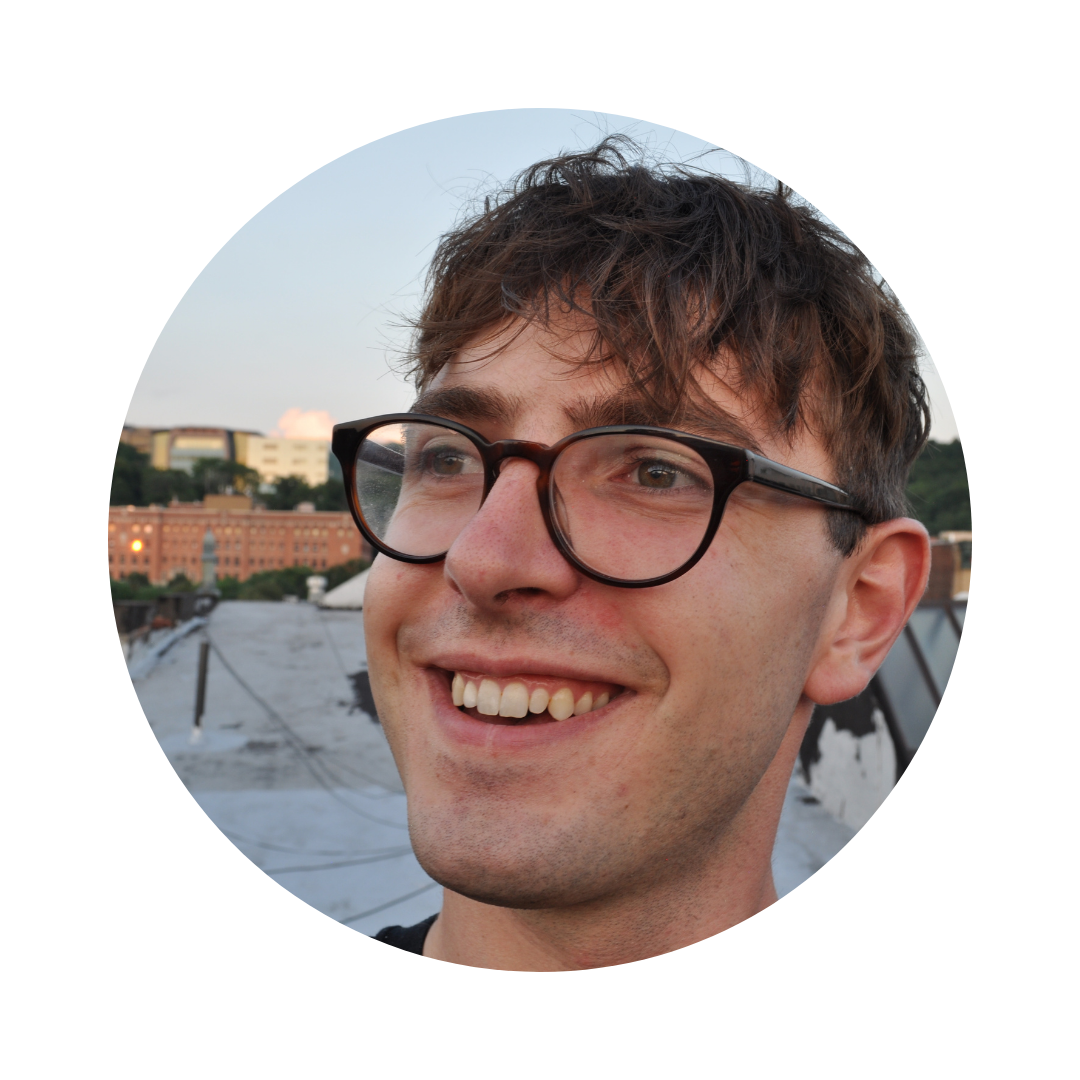 Geoffrey Sutyak is a Long Beach, California based interactive entertainment producer with a passion for video games and the teams that make them. He graduated from the University of Utah in 2018 with a degree in Film and Media Arts, Entertainment Arts and Engineering. As the grease that keeps a production's motor running, a good day for him is hustling between departments and solving problems before they can stop a team dead in their tracks. Currently, Geoffrey works at Deviation Games as an Associate Producer crafting the next great AAA video game franchise. In the past, he has worked on interactive media in marketing, indie and AAA settings, most recently as a Production Coordinator on Tony Hawk Pro Skater 1+2. When not revising schedules, running meetings, or playing the build, you'll find him out skiing, rock climbing, or (at least once a month) at a concert.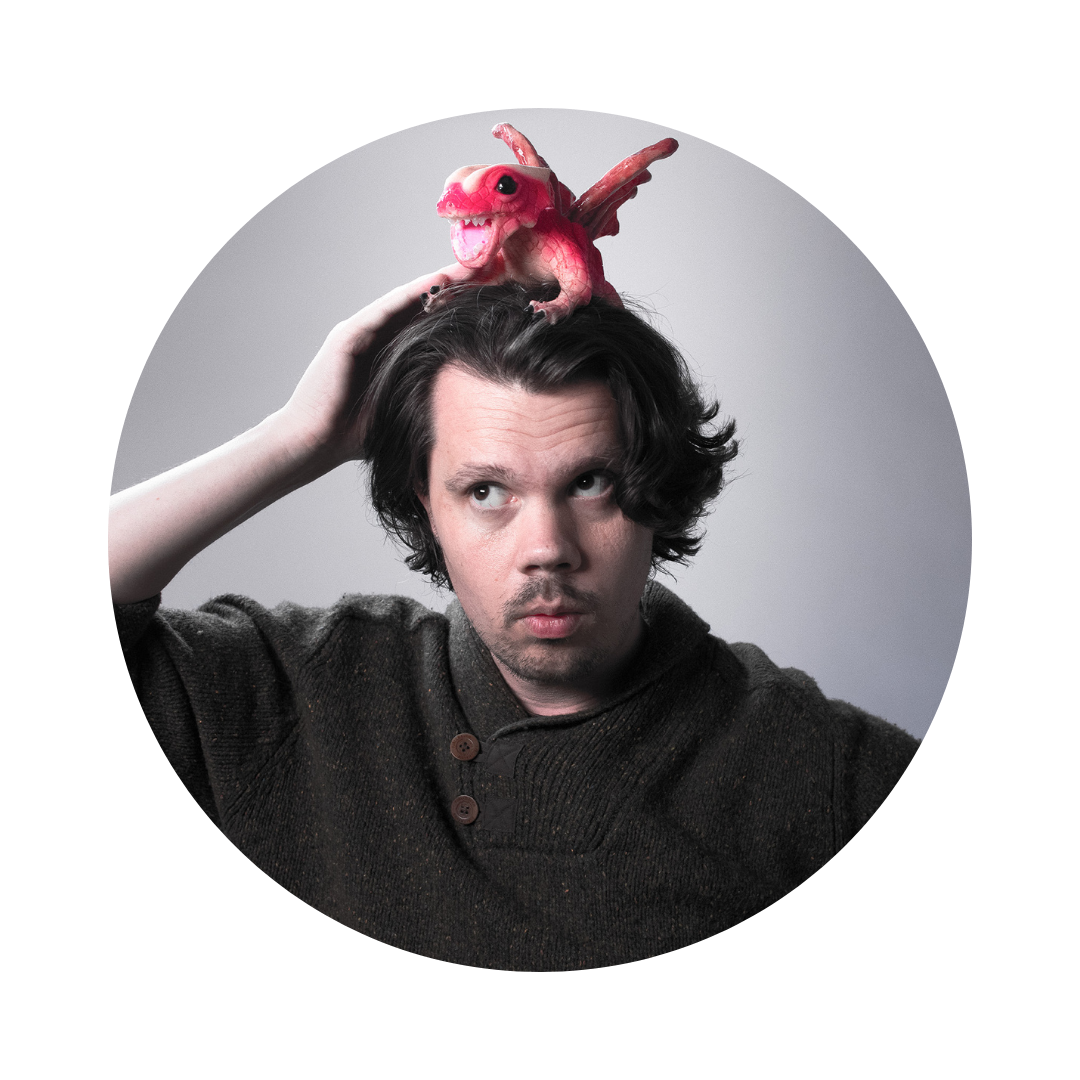 Arthur Veenema is a Utah-based director, screenwriter, and producer best known for his sci-fi films and science communication video content. He works as a full-time producer at the Genetic Science Learning Center at the University of Utah and operates an independent production company, Veenema Media LLC. His work has been shown at the Austin Film Festival, Woods Hole Film Festival, Nashville Film Festival, Philip K. Dick Film Festival in New York City, and Sci-Fi London Film Festival, among many others. He was featured by the Utah Film Commission and a recipient of the Next Level Grant Program. He is the co-host and producer of the film history podcast A Century in Cinema. His past experience in the film industry has included work on the TV series Yellowstone and staff writing for Vavani Productions. He holds an Honors BA from the University of Utah Department of Film & Media Arts and a Minor in Business.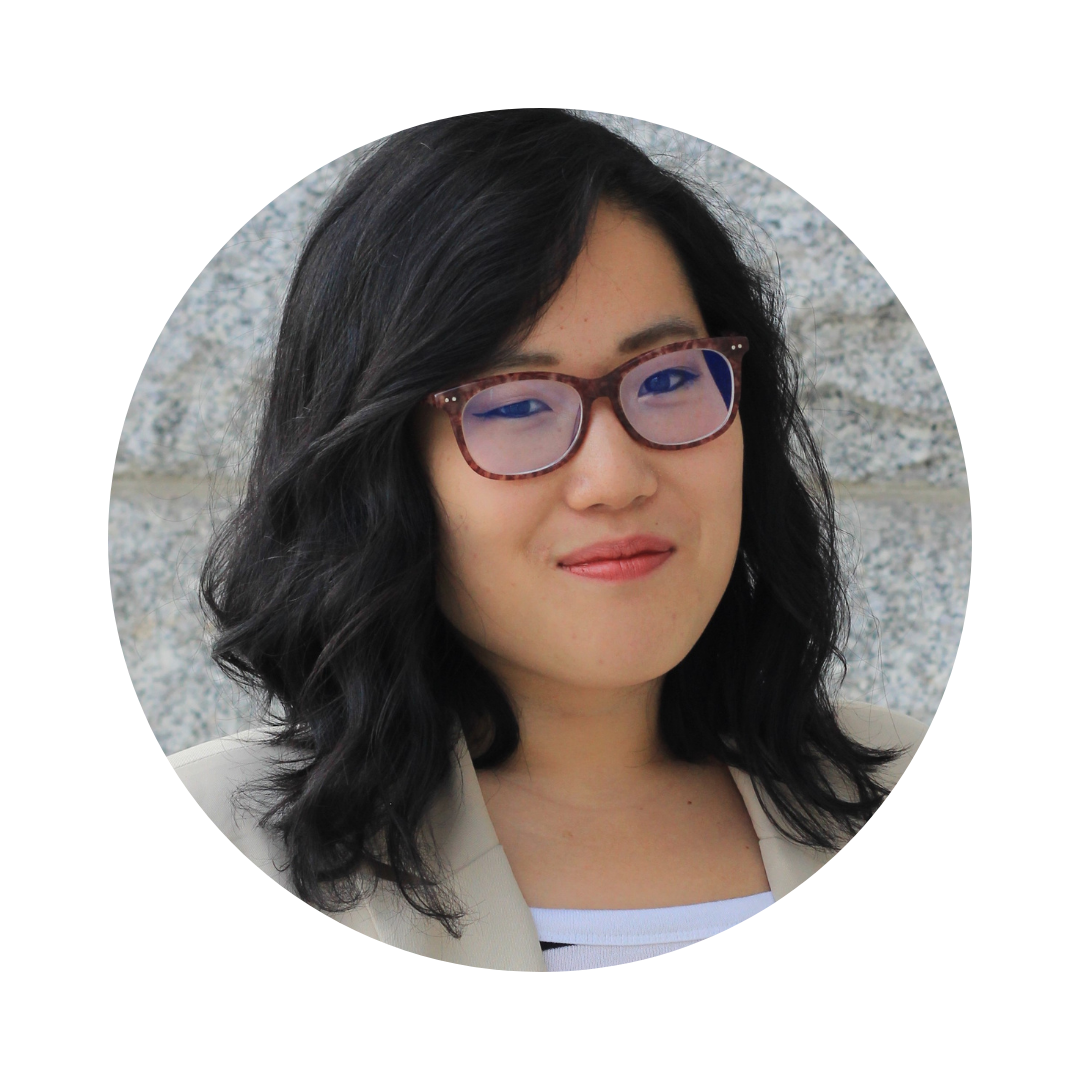 Cynthia Chen is the Manager of Public Policy and Advocacy at the Western States Arts Federation (WESTAF). She is a versatile arts and culture professional with diverse experiences in development, marketing, grant writing, and advocacy at local, state, and international levels. Trilingual in English, French, and Mandarin, Chen has helped with the production of cultural projects in the United States, France, China, and Taiwan. Chen contributed to revenue and international development cultural institutions such as the Centre Pompidou and Musée d'Orsay. Raised in the Salt Lake City area, Chen began her career working as a legislative fellow for the Utah Cultural Alliance and as the development associate for the nationally-recognized youth media arts nonprofit, Spy Hop Productions. Chen graduated magna cum laude with an honors bachelor's degree in music from the University of Utah where she majored in flute performance and minored in political science. She holds a master's degree in public policy with a specialization in cultural policy and management and the distinction of summa cum laude from Sciences Po Paris. Chen is also an alumna of the Harvard Kennedy School's Public Policy and Leadership Conference and WESTAF's Emerging Leaders of Color program.


Ama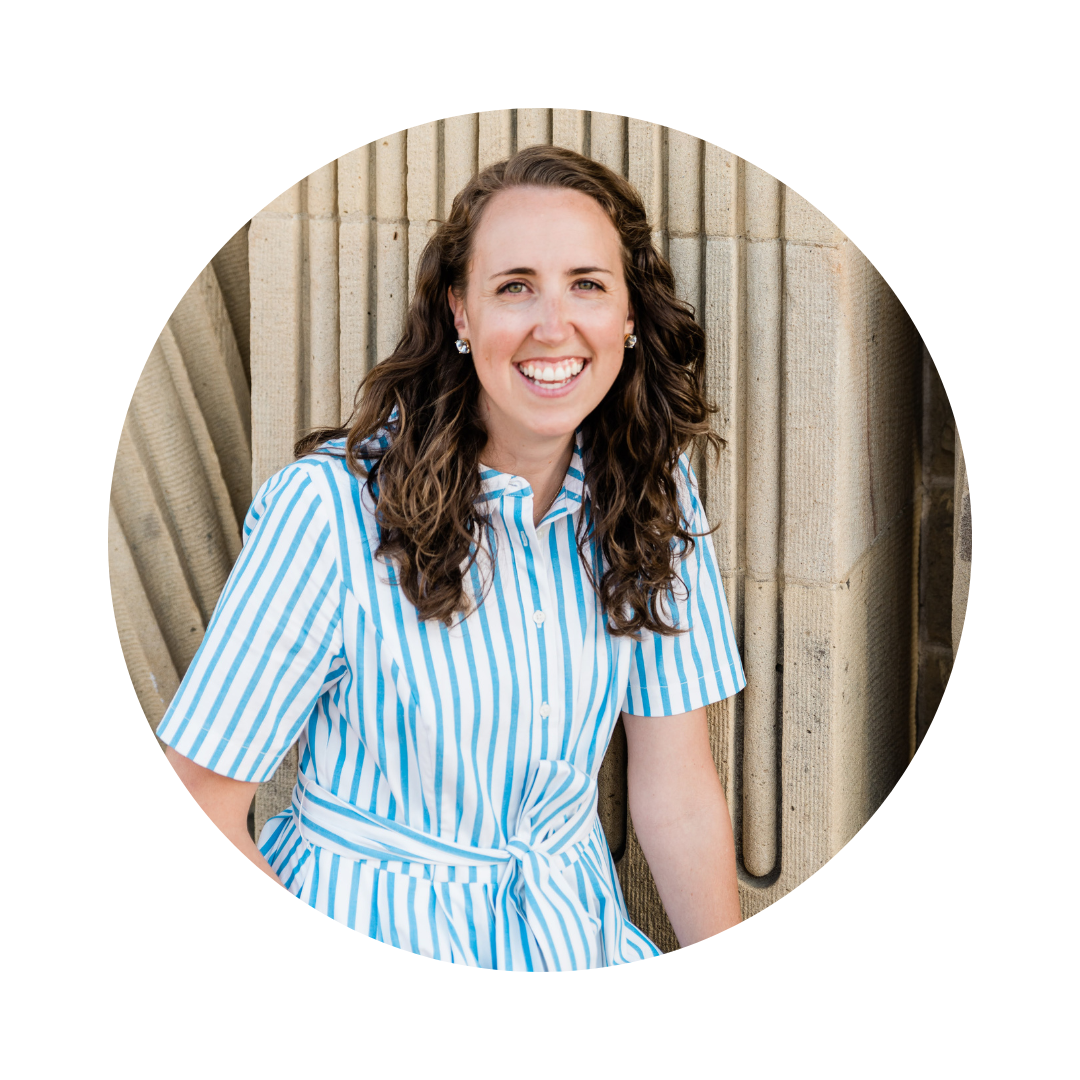 nda Moreton Hales holds a Doctorate of Musical Arts in Bassoon Performance from the University of Utah. She is currently an active freelancer having worked with various orchestras including Utah Symphony | Utah Opera, Ballet West, Orchestra at Temple Square, Sinfonia Salt Lake, and Chicago Civic Orchestra among others. She has participated in multiple music festivals including Aspen Music Festival, Le Domaine Forget, and Boston University Tanglewood Institute. Amanda holds a Master's of Music and Performer's Certificate from the Eastman School of Music as well as a Bachelor's of Music from Brigham Young University in Bassoon Performance.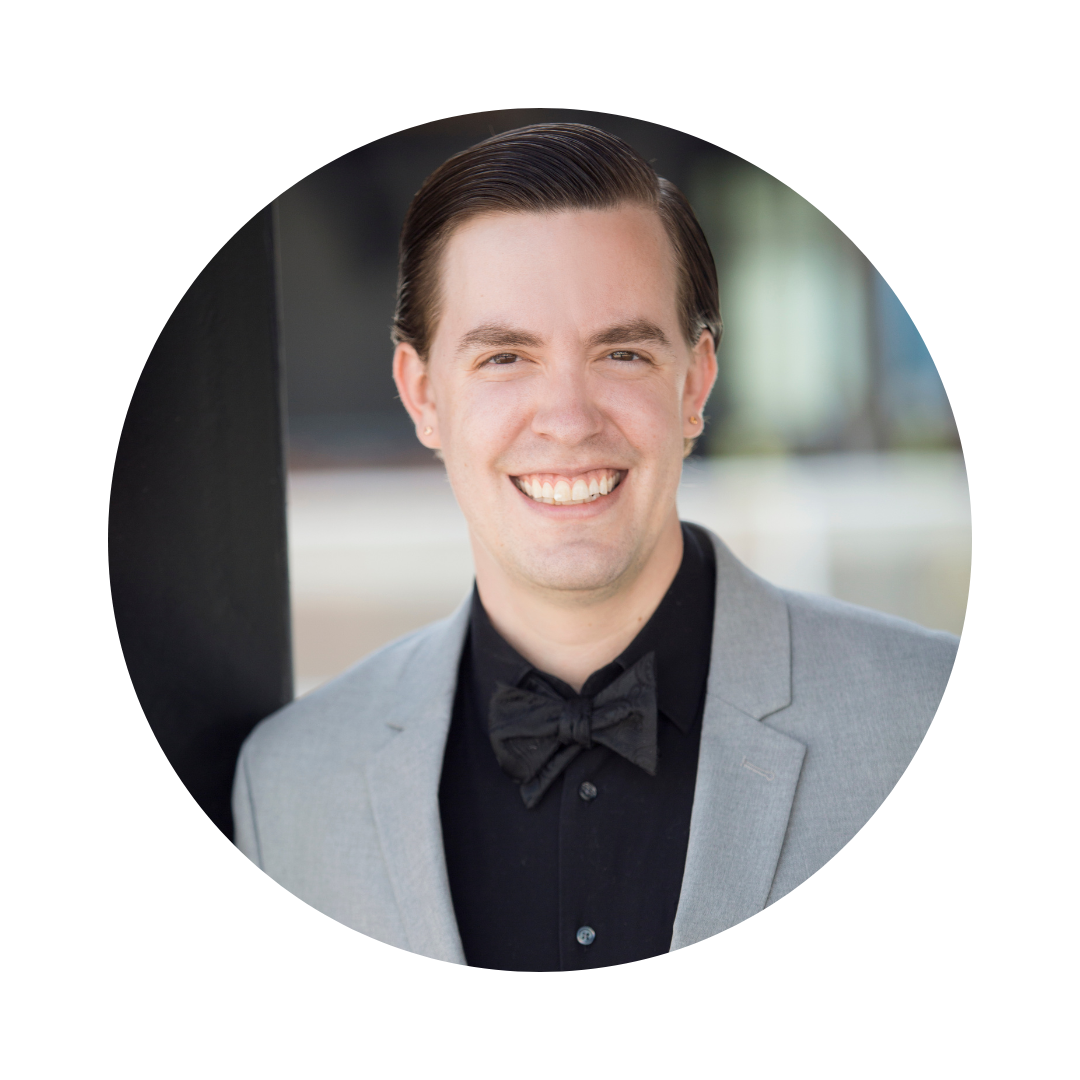 Paul Leland Hill is a bass from Clinton, Utah. Paul holds a BMU from the University of Utah School of Music, and graduated with a Masters of Music in Vocal Performance at the University of Michigan in May 2022. While at UM, he appeared as the Sodbuster in Missy Mazzoli's Proving Up, Don Pasquale in Donizetti's Don Pasquale, and Pandolphe in Massenet's Cendrillon. He recently sang Sarastro in The Magic Flute at Music on Site and Opera Modo. He apprenticed at Sarasota Opera in 2020. In the summer of 2021, he attended the Taos Opera Institute and sang Figaro in Utah Valley Arts Academy's production of Le nozze di Figaro. Paul will be a company member at Utah Festival Opera for their 2022 season covering the roles of Sarastro and Zuniga. He will be playing the role of Cosmé McMoon in Glorious at the Lakeside Theatre Company and singing Angelotti at Opera on the James in the fall of 2022.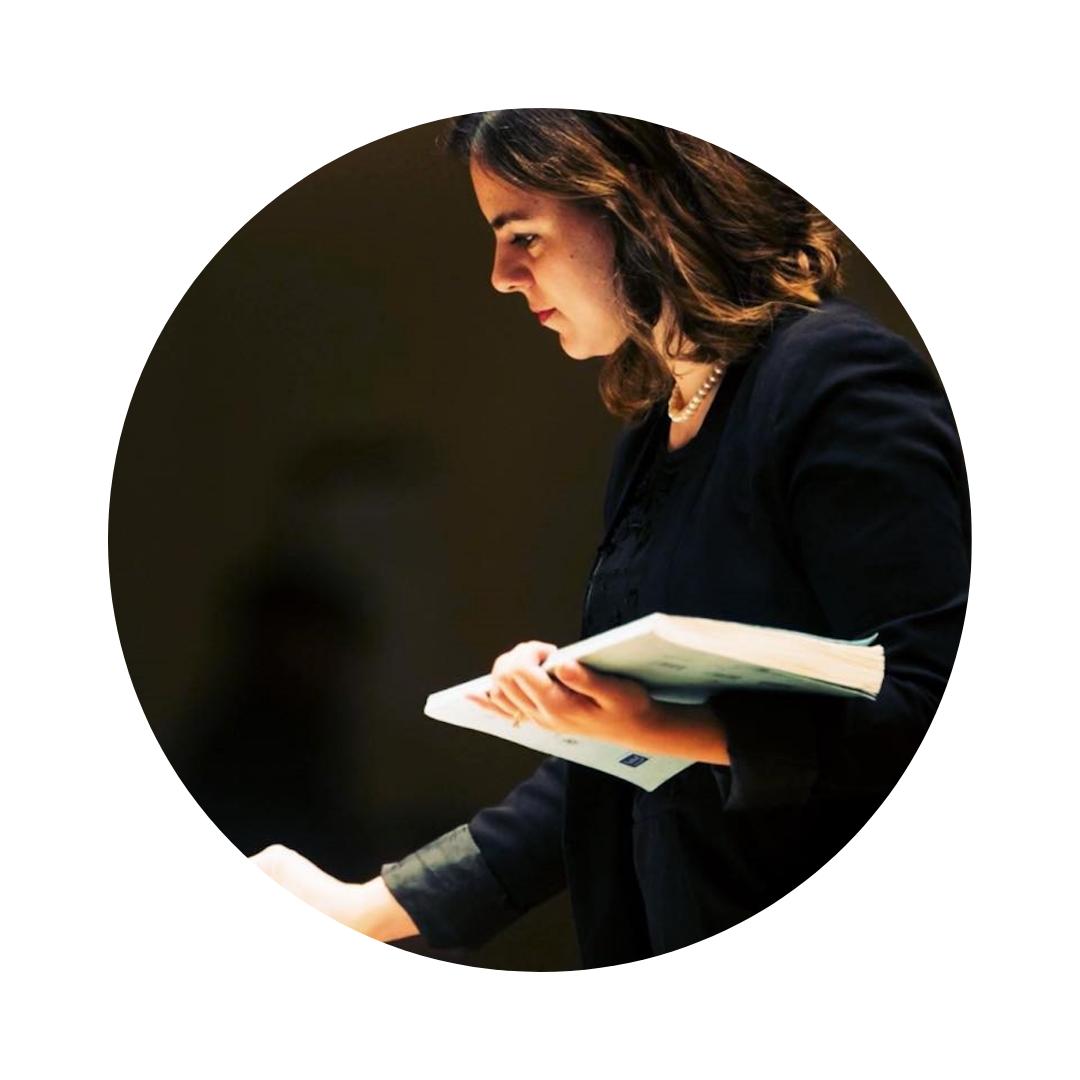 Librarian Claudia Restrepo joined the Utah Symphony in 2021. She came to Salt Lake City after working two seasons at the Detroit Symphony Orchestra Library. Prior to joining the DSO, she was the Library Fellow for the Civic Orchestra of Chicago, where she was mentored by the librarians of the Chicago Symphony Orchestra. Claudia has served as the Head Librarian for the Aspen Music Festival. She also worked for the National Symphony Orchestra assisting with music preparation for performances at Wolf Trap and the nationally televised concert "A Capitol Fourth." In 2017 Claudia was a Library Fellow at the Tanglewood Music Center where she worked with the Boston Symphony Orchestra librarians. Claudia holds a Doctor of Musical Arts degree in Orchestral Conducting from the University of Utah.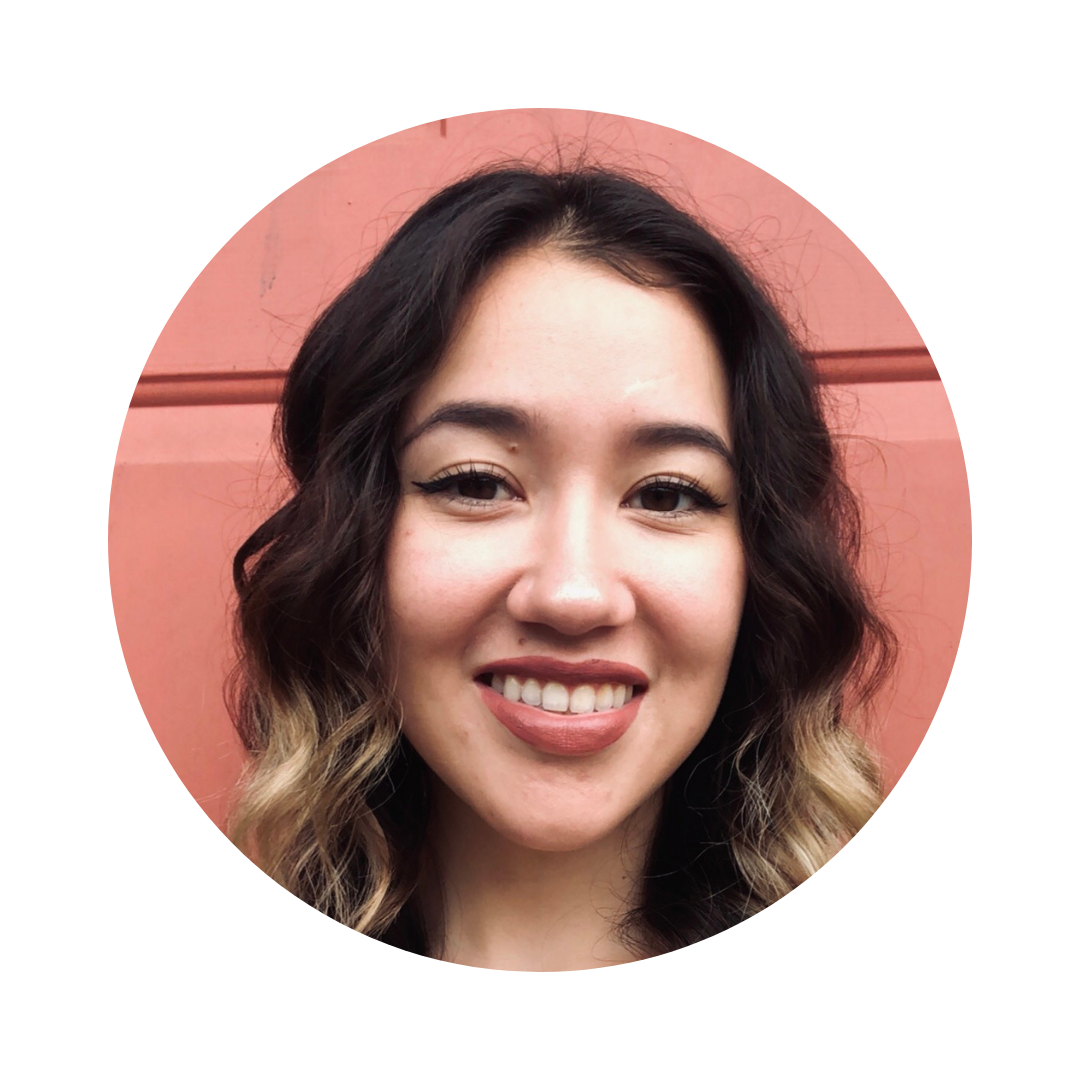 Claudia Escobar graduated from the University of Utah with a BS in Sound Design and Music Technology. In her time as a collegiate, she focused on courses and opportunities to learn about sound through different mediums and departments. The U gave her a place to discover her passion through hands-on learning opportunities that helped fine tune her skills. She has participated in the USITT Gateway program as both a mentee and mentor in helping to create a more inclusive and equitable industry. After graduating from the Department of Theatre, she went on to work as an Audio Engineer at Indiana Repertory Theatre, but has since returned to her roots in Utah where she is now working as a Field Engineer for Performance Audio. She can also be found freelancing all over town at Hale Centre Theatre, Kingsbury Hall, as well as mixing the occasional party band or rock concert.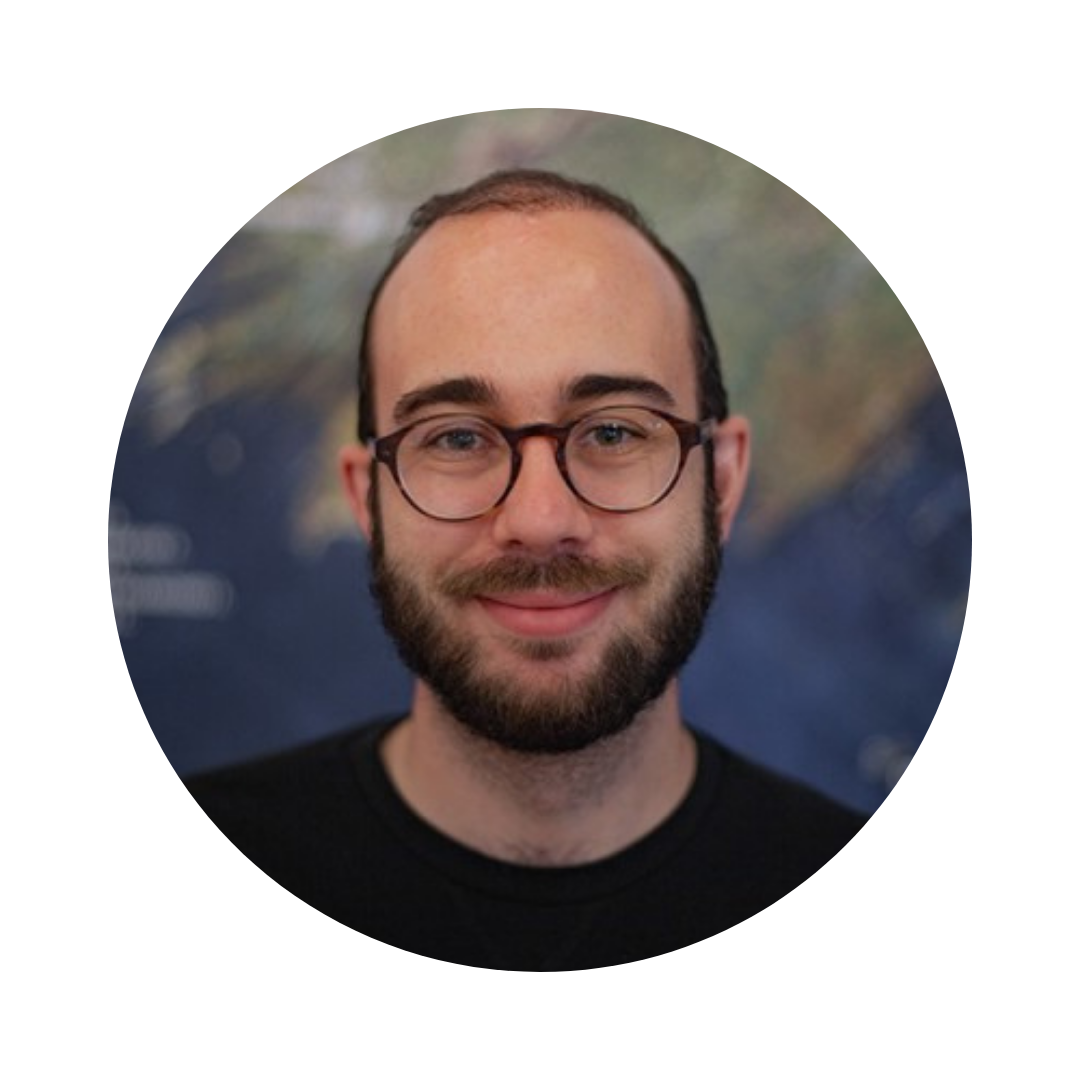 Mark Macey is the Executive Artistic Director of Stage East, the easternmost community theater in the United States. A graduate of Dell'Arte International's Professional Training Program, they also hold a BA in Theatre Studies from the University of Utah.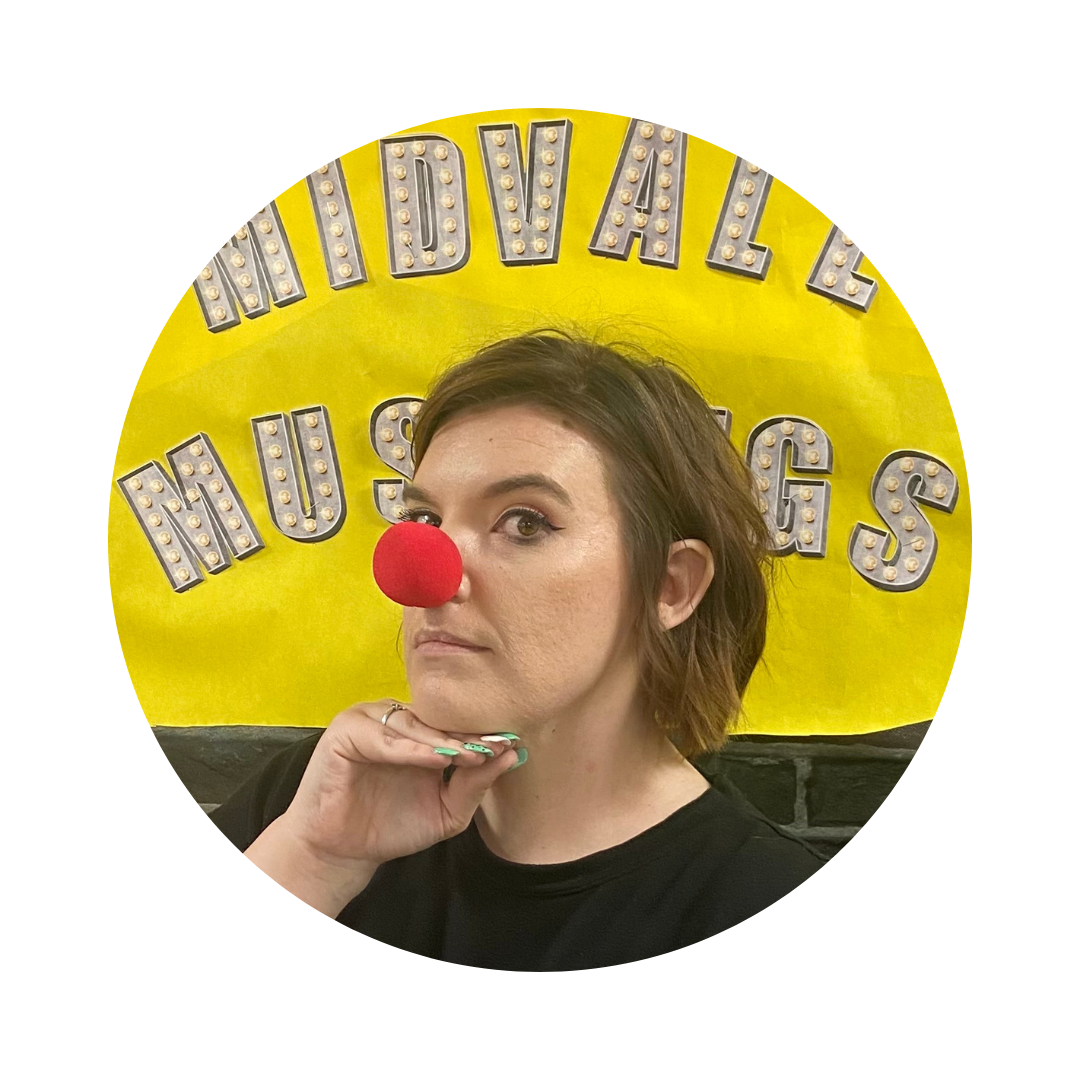 Jordan Nelson is a theatre educator at Midvale Elementary School, team lead for Canyons School District elementary theatre and dance teachers, and a Professional Development Partner for the Beverley Taylor Sorenson Arts Learning Program. During the summer, she works with Tanner Dance and Youth Theatre at the U. Jordan was raised in Wyoming in a small town named Glenrock. She loved performing but education was always a close second. She discovered her love for educational theatre at Casper College, then transferred to the University of Utah two years later, earning her BA in the Department of Theatre. For years she served as Executive Director for Casper Children's Theatre back in Wyoming where she directed thousands of kids in countless musicals. In 2020, she graduated with the first cohort of the University of Utah Master of Teaching - Fine Arts program. While not everyone may be born to be a teacher, she believes sharing your passion with youth is such a strong part of building the next generation of artists. The U has provided her with so many resources and opportunities, and she is happy for her chance to give back to the College of Fine Arts.
Former Ambassadors
Martin Alcocer
Jessica Baynes
Matthew Castillo
Annealea Flynn
Stephane Glynn
Will Hagen
Catherine Heiner
Victoria Johnson
Elyse Jost
Taylor Mott
Cece Otto
John Peterson
Steph Shotorbani
Evan Silloway
Douglas Tolman