By Kira Sincock

Sonali Loomba had no idea what she was going to do when she moved to Utah from India in 2017.
Performing kathak at prestigious festivals across the nation and starting a dance school was certainly not what she had planned. Kathak is one of India's 8 classical dances, composed of an amalgamation of music, dance, and drama to tell stories of epics, myths, and legends. Sonali is a kathakaar, or story teller, for these tales and does so through her dance.

Sonali had been practicing kathak in India since 2006. She initially thought she might teach yoga in Utah, as she was trained in that as well. Sonali was shocked when a Russian student approached her, seeking to be taught kathak. With this being a new country, she wasn't sure if people would even want to learn an Indian classical art. Her excitement with a non-Indian student's interest, paired with the opportunity to keep in touch with her art form, is what drove her to open up her dance to community members. Through offering classes and performances, the community was able to recognize her art. Sonali registered Kaladharaa Dance School in 2018, establishing herself as the first kathak school in Utah.
For me, Sonali was interesting because of the rich impact she has made on the community with her art within such a short period of time. My experience chatting with Sarah Longoria last year sparked an interest in me learning about more peripheral forms of art that aren't typically thought of or recognized. From her, I felt I could learn about what it is like to bring an art form to a place that might not be as familiar with it, and how an artist can adapt and create opportunities to be successful while pursuing their passion.
"To bring kathak to a place where it never existed – I never imagined that would happen to me, and it continues to be very rewarding."
Many Indian-Americans of the younger generation in Utah have never visited India, lost touch with their original culture, or know very little about where they come from. Additionally, many adults in India were never allowed to pursue the art form due to marriage, children, and caring for the family taking precedence, paired with the overall stigma around art. With an influx of people from both groups approaching her, she was motivated to not just teach her art form, but also educate them on the culture. Sonali said, "To bring kathak to a place where it never existed – I never imagined that would happen to me, and it continues to be very rewarding." Because the culture in Utah is so different from that of India's, she has had to adapt her teaching style. She has pivoted to make her art form easy for people to learn simply. "It is okay if you don't perfect kathak, as long as you are performing kathak," she said.
The importance of educating people on kathak is not limited to her specific community. Sonali says she often has to remind herself that she isn't in India and that when she is representing an art form, she is representing a culture, and strives to do it right. The audience typically thinks kathak is just another beautiful art form on stage, and isn't aware of the history and evolution behind it. She said that it is never the audience's problem for not understanding the art, but rather the artist's. It was interesting to hear her debunk that mindset, as a lot of artists will be confused when their art isn't well received. How can positive reception be expected without the necessary context? Through educating the audience, Sonali said.

To create a more engaging performance, Sonali will give a brief introduction on kathak to discuss India, its history, and heritage. This illustrates the effort put into what is being performed for the audience. To take engagement even further, Sonali will have a portion where she makes the audience dance and teaches them footwork to further give them a sense of the many hours it takes to perform kathak. When the audience is left thinking more deeply about kathak, they will be more inclined to seek out more information about it. This curiosity increases tolerance, Sonali said. Her goal is to get people more involved because then, there is an exchange of culture. "If it is just Indians learning kathak, it isn't going anywhere."

Education isn't limited to the performers or audience. Sonali also said education is key in grantwriting. Currently serving on the Salt Lake City Arts Council board, she now has dual perspectives of both a grant applicant and reviewer. Educating the board on what you do and why it will benefit the community is essential, especially when the board might not have any background information on your craft. The more you can illustrate how your work will engage the community and present diversity and inclusivity will serve to be a stronger application.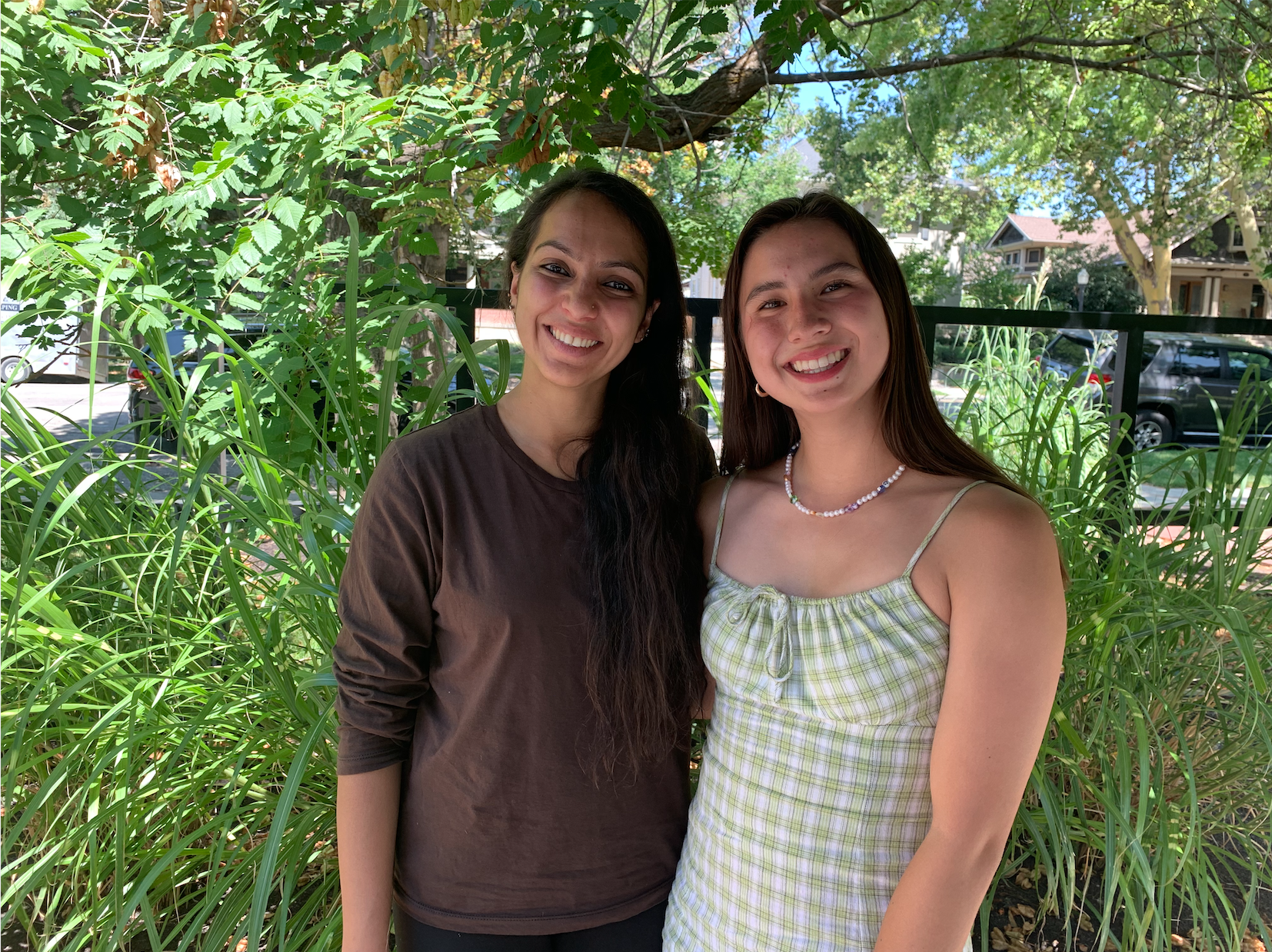 Sonali Loomba with Kira Sincock | Courtesy Kira Sincock
Through the different ways Sonali goes about educating people on kathak, I quickly learned how adaptable of a person she was. This flexibility is key in the success she has had, and she illustrated how vital of a skill that was for artists. Because Sonali is the only one actively teaching kathak in Utah, it is easy for her to run out of ideas. Collaboration has not only helped her grow as an artist, but has also served as a venue to make kathak appealing to foreign audiences and younger generations. On that note, getting involved in the local community to seek out those collaborations and connections has helped her flourish. Opportunities have come to her through those efforts, and she has been able to bring opportunity to those she has connected with. It is a two way street. Sonali said, "It is always important to show up and support your friends and community, even if you aren't actively participating."
Why should students care about making an impact on the community? Why should students educate the audience on their art? Sonali recounted her experience performing at the Living Traditions Festival. With so many artists performing, it is easy to blend in and just be one amongst the artists. "What is your intention going on stage, what are you trying to communicate to the audience through your act, why are you amongst the 10 dancers on stage trying to perform?" Sonali said. If you want to make an impact, you must get inclusive and include the community in your art form.
ArtsForce Takeaways:
Every individual has something unique to bring to their community, and the community gets stronger through this diversity.

There are innumerable art forms that exist beyond the specific boxes we know as art.

Be intentional with why you do art to create a more meaningful experience for not only your audience, but also yourself.
Author Kira Sincock is an Emerging Leaders Intern with ArtsForce. She is studying Game Art within the Entertainment Arts and Engineering program, with a minor in Drawing in the Department of Art & Art History.