Guest post by Emerging Leaders Intern Katie McLaughlin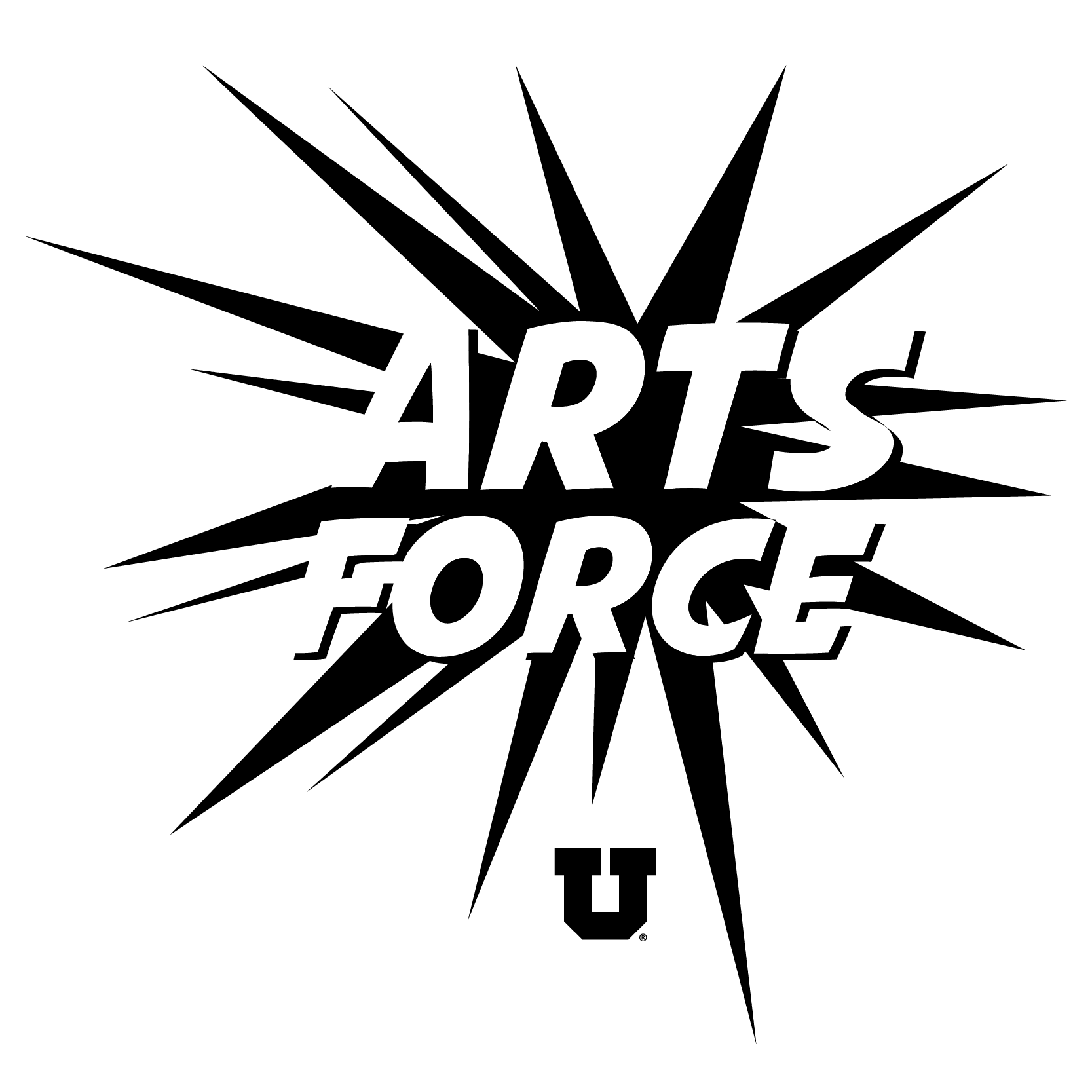 Hello CFA Community,
In case you missed it, ArtsForce recently hosted Arts Watch: An Instagram Live Art Show and Networking Event. Live streamed on the College of Fine Arts Instagram account, this year's annual Networking Event looked unusual amid an unusual year. Still, students and alumni from each artistic area shared their artwork, insights, and experiences in camaraderie and celebration.
ArtsForce interns hosted the two live streams, each lasting about an hour. Viewers could watch the artists showcase and chat live, and get their questions answered. Many people discovered new artists to follow and support virtually. There was a collective embrace of reaching out online. It was a great way to meet new people amid unusual circumstances.
During the first event, ArtsForce featured student Bea Hurd, art, @beayond_art; alumnus Alyssa Bertelsen, dance, @riseupschoolofdance; alumnus Mary Helen, theatre, @maryhelenpitman; student Ellen Weiler, dance, @ellen.the.mouse.who.danced; and student Merinda Christensen, music, @merinda_c.
Viewers could watch their friends casually, providing encouragement, compliments, and thoughtful questions. Participants and intern hosts discussed creativity and its challenges, as well as collaboration and its inspiring aspects. Student Bea shared their art, soon to be featured in live galleries, that explores the concepts of consumption and materialism. One thing Bea created was an altar made of food, notably crackers.
Ellen Weiler provided an excellent example of collaboration and change-making as a student. She joked that she feeds off other art community members "like a leech." She sees strong connections between people and their movement. As a choreographer and video creator, she pushed herself to find people she not only wanted to work with, but also could be surprised by unique skills.
During the second event, ArtsForce featured alumna Taylor Mott, film, @a_forest_of_sage; alumnus Emilia Stawicki, theatre, @emiliallyswen; student Alison Saporta, music, @alisonsaporta; alumna Natalie Vukic, art, @vukmade; and student Leila Salari, film, @lels2012.
Multiple participants gave tours of their creative spaces, including Taylor Mott at TWIG Media Lab. On overcoming creative paralysis, she said, "the more you do your craft, the quicker you become. You also learn when to let go of perfectionism and where to keep on to perfectionism." Taylor has improved her efficiency while pursuing additional personal projects.
The live streams are available to stream on the College of Fine Arts Instagram page. Arts Watch has a Story Highlight as well on the page, featuring participants' media along with other featured CFA students. For those who do not have Instagram accounts, stay tuned for the content reposted on alternative platforms. Otherwise, be sure to follow the CFA and participants' Instagram accounts! Remember that online connections can go far — go reach out to new artists!