By Emina Tatarevic
The Utah Philharmonia's yearly Halloween event has become tradition for students and families who await its arrival each October. The Haunted Orchestra came back this last month, full force, for its sixteenth year with a theme that was sure to live up to audiences' expectations: Star Wars. Performers and attendees alike donned their Halloween best for an event that merged music, dance, and theater. The 16th Annual Haunted Orchestra Concert, The Power of the Dark Side, was an eclectic mix of classic Star Wars themes, Disney throwbacks, and lively Bluegrass inspired twists.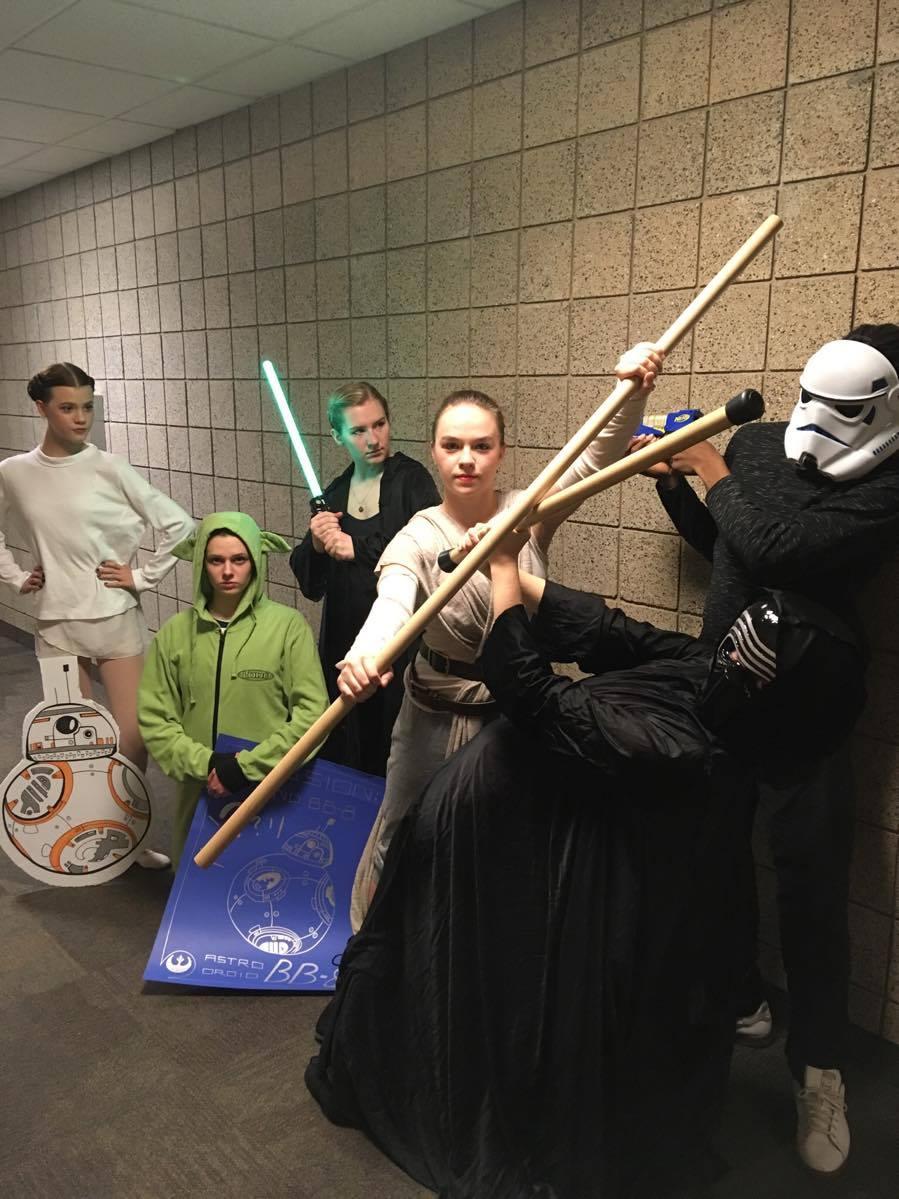 In collaboration with special guests College of Fine Arts Dance students, Music Director and Conductor, Robert Baldwin, composed an interdisciplinary evening that engaged attendees on more than just an aural level. Tia Sandman and Ashley Chin-Mark, School of Dance students, choreographed the evenings' opening score: John Williams' "Scherzo for X-Wings." Bringing the classic tale to life, dancers beamed around the audience as the costumed conductor, Matthew Mainella, led the orchestra in an energetic performance that launched the rest of the evening's events. This isn't the first year CFA students have been invited by the Utah Philharmonia, choreographer Ashley is thankful for this partnership that brings in students to be inspired and create work for audiences: "Two words. 'Star Wars.' My heart soared to the ends of the galaxy when I found out this year's concert theme was Star Wars. I embraced the task of choosing characters and arranging the plotline to represent the industry and fandom with the utmost accuracy." Her experience in partnering with the music group was distinct because "the directors and conductors from the School of Music, Dr. Baldwin and Matthew Mainella, were experienced. They worked together with the dancers on understanding tempos and finding cues. We really appreciate that they invite the School of Dance to collaborate with them for their annual Halloween Concert year after year!"
This Halloween custom invites spectators to experience orchestral music and dance through familiar stories and themes. The Utah Philharmonia delivered a performance not soon to be forgotten and one that will keep us looking forward to what they'll come up with next.