This summer, School of Music students traveled to the 2022 Saarburg Festival, where they performed demanding repertoire in a multitude of venues across Germany and Luxembourg.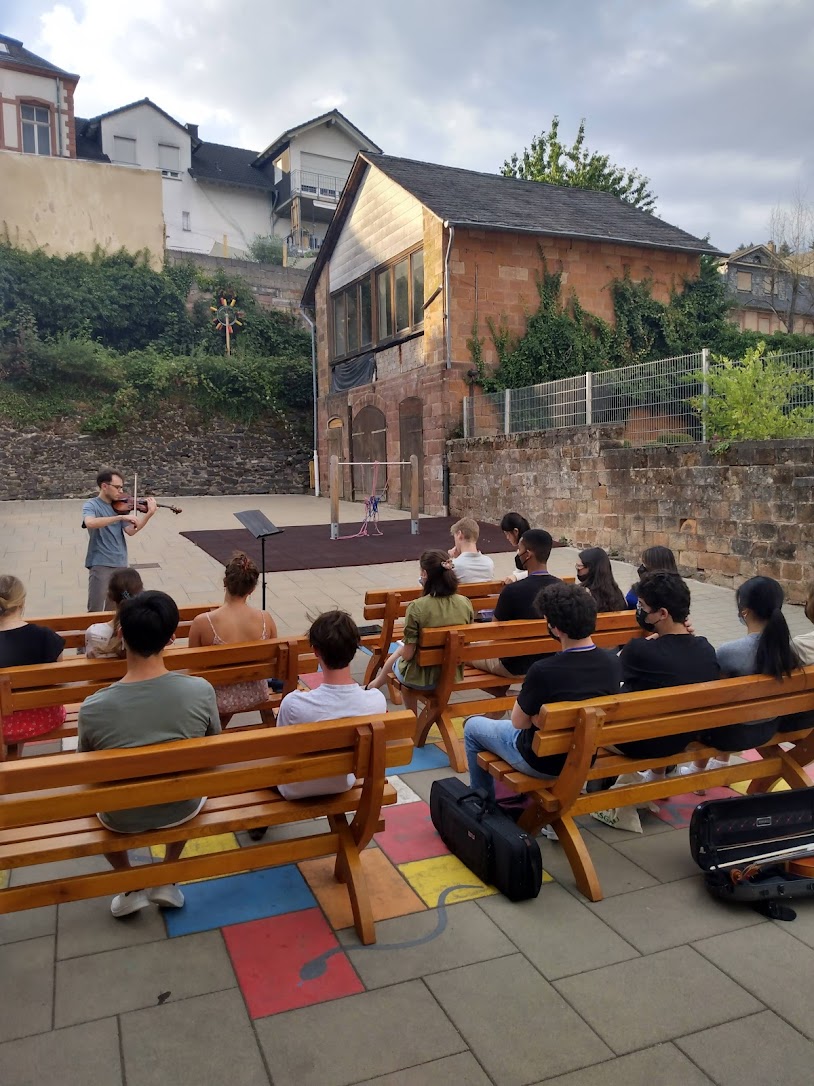 The six string students – Cameron Jeppson, Olivia Thompson, Hannah Foreman, Evan Petticord, Paul Petersen and Chase Radmall, represented the U and School of Music while collaborating with other students and faculty from around the world, including their very own professor, Hasse Borup, who was among the festival's invited faculty.
The Saarburg Festival is conceived to "promote better understanding between various peoples of the world through the music-making." The fesitval website goes on to say: "It should stimulate musical and human exchange, provide a podium for the talented young musicians and music lovers, create a peaceful non-competitive environment, in which a desire to express oneself through the music would happily unfold." Participants had the opportunity to perform and work intensively with internationally experienced faculty and staff over the course of their two-week residency.
Of the experience, student Paul Petersen said: "I have always loved the history and rich culture of Europe. That, combined with the opportunity to come and play with incredibly skilled students with different viewpoints than I was too good of an opportunity to pass up."

"My favorite moment was not musical, but historical," Petersen recounted. "There were World War II bullet holes pointed out to me next to a church. You could see the exact alley they likely came from as troops fought to take the city of Saarburg. It really made the history surrounding Germany all that more real to me. One thing I learned about myself as a musician is how differently I might approach certain pieces than others. I played in multiple quartets, and one thing held true for all. Each person needed to work on different aspects of the piece, whether technical, expressive, or to simply be more cohesive with the others. It opened my eyes even more to the reality that good quartet music is determined not as much by the notes, but by the direction and unified purpose of the players."