Saturday, March 4 | 8:30a-3p
Beverley Taylor Sorenson Arts and Education Complex @ the U of U


---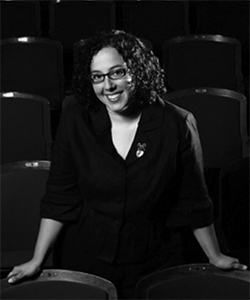 Penny Caywood is the Artistic Director of University of Utah¹s Youth Theatre program. Through her Partners in Education collaboration (Salt Lake City School District and Kingsbury Hall) she has created a unique theatre-arts program at 3 elementary schools (SLCSD) in which she demonstrates drama strategies in the classroom, presents scaffolded workshops to teachers, and assists in the implementation of drama as a teaching method. As this program has grown, Penelope has presented at numerous arts integration and teacher training workshops throughout Utah. (www.theatrelabrat.com). Because of her unique position at the University of Utah, Penelope also teaches courses for pre-service teachers. As a director and choreographer, Penelope has been involved with many productions along the Wasatch Front.

Kerri Hopkins is an artist and educator with a background in film and media arts. She received her B.A. in Media Study from the University at Buffalo in 2003. She went on to complete her M.F.A. in Film Studies in 2008 at the University of Utah and has been calling Salt Lake City ever since.
In 2009, Kerri began managing the ArtsBridge program in the College of Fine Arts. Over the years she has supervised many exciting university student projects that focus on bringing arts integrated experiences to K-12 classrooms across the valley. In 2015 she started working as a professional development partner for visual arts specialists in the Beverley Taylor Sorenson Arts Learning Program. She teaches regularly facilitates Field feedback workshops for practicing artists and keeps busy in the community as the chair of the Salt Lake City Arts Council Board.
Rebecca Penerosa graduated with both a B.M. in Music Education and a M.Ed. in Curriculum and Instruction from the University of the Pacific in Stockton, CA. She served as an elementary music educator and middle school choral director for the Lincoln Unified School District (Stockton, CA) for 7 years where she earned tenure. Upon moving to Kansas City in 2006, Rebecca began teaching middle school choir and music appreciation for the Oak Grove School District. She concurrently developed and administered music curriculum for an online High School. After moving to Salt Lake City in 2012, she taught elementary music with a focus on ELL development for the Salt Lake City School District. Currently, she teaches courses in arts integration for the College of Fine Arts and College of Education at The University of Utah. She is also a Professional Development Partner for the Beverley Taylor Sorenson Arts Learning Program in which she mentors elementary music integration specialists. This spring, Rebecca will graduate with a PhD in Music Education from the University of Utah.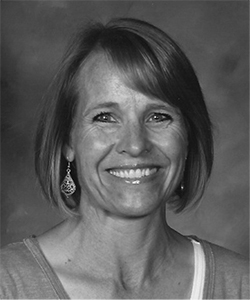 Jana Shumway received her BA and MA from Brigham Young University in Dance Education. She has taught dance at The Waterford School (10 years); Brigham Young University (8 years); William Penn Elementary as part of the Beverly Taylor Sorenson Arts Learning Program (6 years); and is currently teaching at BYU again and is the artistic director of BYU¹s Kinnect Dance Co. She loves the challenge of writing dance lesson plans that integrate with core curriculum; but even more she enjoys the enthusiasm and spontaneity of the children as they dance and participate in these lessons.